Grant Spotlight: Traditional Arts Indiana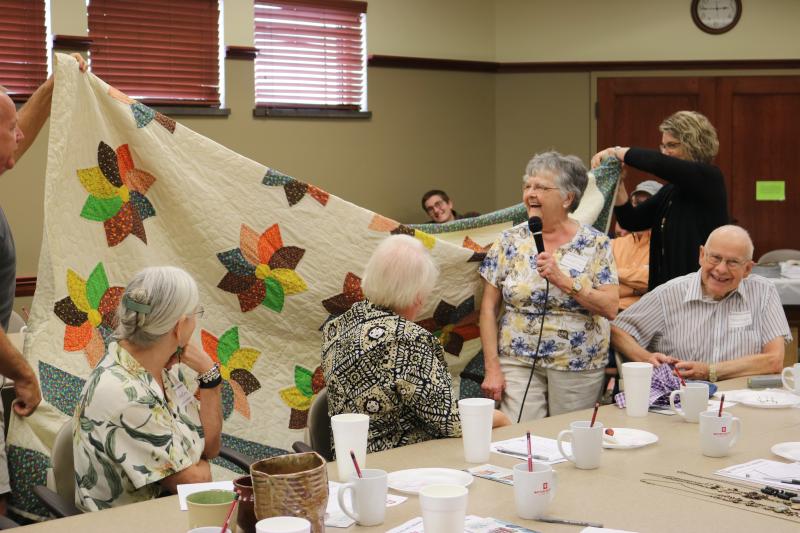 The United States population is rapidly aging—as of 2019, people 65 years old and older were only 16 percent of the population. By 2040, that age group is expected to expand to 21.6 percent of the population, according to the Administration for Community Living's Profile of Older Americans.
Jon Kay, director of Traditional Arts Indiana, sees this shift as an opportunity to reevaluate the ways society supports older adults, including through the practice of creative aging. Creative aging involves engaging older adults in arts and culture in order to improve their emotional and physical health.
Traditional Arts Indiana, with the help of a recently recommended $45,000 grant from the National Endowment for the Arts, is putting a spin on traditional creative aging programming by championing the artistic and cultural practices that already exist within communities and encouraging older adults to share them with one another and younger generations.
"People feel very inspired and empowered, because they're able to talk about the skills they have mastered, whether it's cooking or a story or whatever," Kay said. "But they're also encouraged more to be more active in doing those things."
As the U.S. population ages, Kay said there is a greater need to combat what physician Dr. Bill Thomas described as the three plagues of aging: loneliness, helplessness, and boredom. Being creative and then sharing that creativity with others directly combats all three, Kay said.
"I was looking around and I was going, 'You know, these people that we champion for the traditional arts, they're usually not isolated and they're usually not bored and they're usually not helpless,'" he said. "Having a craft helps you fill the time when you're alone, and often you're working on it thinking, 'Oh, I'm going to take that to the quilt guild,' or, 'I'm going to take that to the carving club,' or, 'I'm going to be able to show my drum to the people at the drumming circle.' There's a social connection that's happening."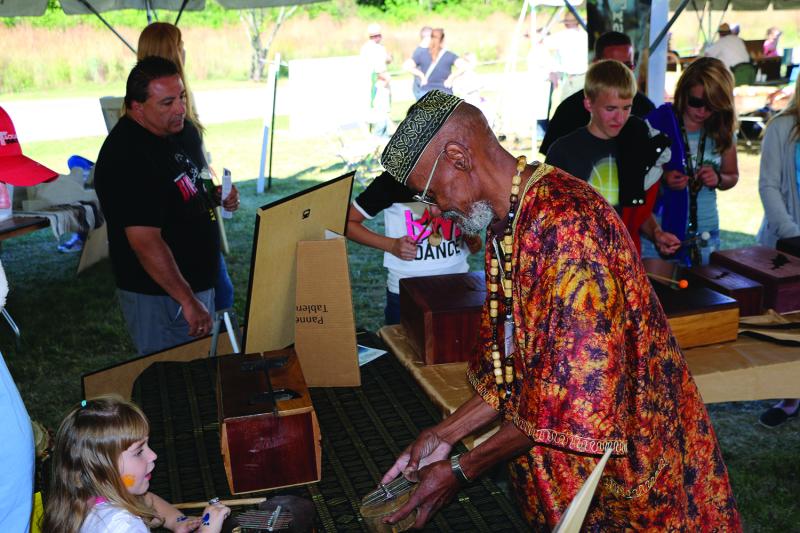 Traditional Arts Indiana began its creative aging work in 2017 with a program in south-central Indiana. The organization planned workshops, classes, and creative aging summits. The summits, held at libraries, community centers, churches, and other locations where older adults already gather, allowed participants to share their creative practices.
During these summits, Kay said his focus was on starting conversations and drawing out expertise from participants around the room. Kay said focusing in on cooking, singing, storytelling, or other practices helped these older adults to realize and embrace the creative outlets that already exist in their daily lives.
At the end of this programming in 2020, Traditional Arts Indiana produced a resource guide based on what they had learned through the process to share with others pursuing creative aging work. Because these programs are generally place-based, however, Kay said the next step was to work with and create a guide for more diverse communities in urban areas.
Now, with the support of their NEA grant, Traditional Arts Indiana will take its creative aging approach to Indianapolis and its surrounding counties. Starting with a survey of the various cultural communities and practices that exist in the area, Traditional Arts Indiana, in partnership with community leaders and organizations, will then brainstorm activities and begin planning creative aging summits.
One of the community organizations Kay has already begun working with is the Chin Center of Indiana. Indianapolis is home to one of the largest populations of Burmese Chin refugees in the United States, and there are a host of artistic practices that the center already supports, from basketry to weaving, but they wanted to do more for their older population.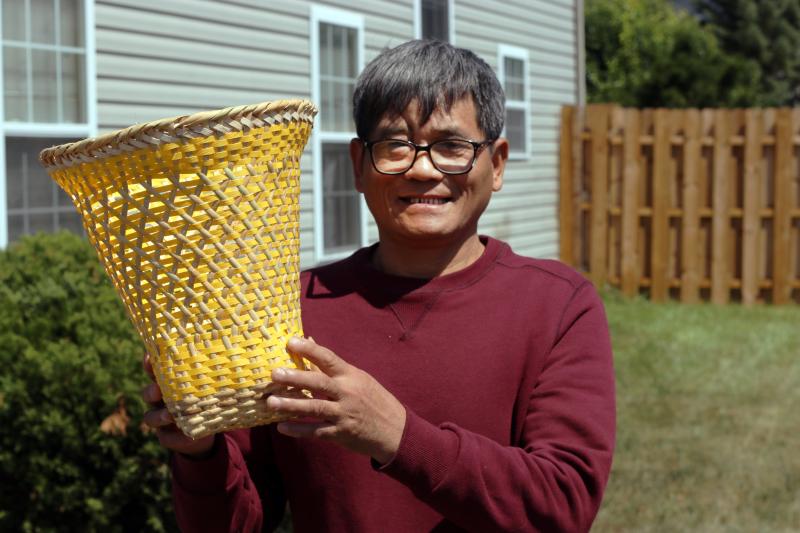 "One of the big things I see in this work is it's going to serve older adults, but it's also going to serve whole communities by re-centering elders in cultural work," Kay said. "Intergenerational work can take on more significance in that elders are passing on a piece of who they are."
Rather than a formalized apprenticeship program with traditional masters of a craft, the creative aging work Traditional Arts Indiana is engaged with allows all participants to see and share their knowledge with others, regardless of what may be perceived as traditional mastery of a particular skill or artform.
"Every person is a master over their own story," Kay said.
Kay also emphasized the state and federal support Traditional Arts Indiana receives to make its work possible, noting that the organization is a partnership between Indiana University and the Indiana Arts Commission, the state arts agency. This support, along with funding from the Arts Endowment, is critical to Traditional Arts Indiana's mission, Kay said.
"I wrote my first NEA grant in 2004, and I look back – so many of these artists who we went to and sat at their kitchen table or visited in their workshop and learned from them, many of them are gone now, but we were able to record their stories," he said. "We were able to document those community traditions and we were often able to help pass on traditional knowledge to the next generation, so that it's continuing today. We couldn't have done that without the National Endowment for the Arts."
"I think so many times when people think of the arts, they have this idea that it is something for a privileged few; I view it as our human birthright. Creativity is part of all of us," he said. "That's why I think that creative aging is just not a work of the arts, it's a work of community. When we say creative aging ... we're talking about the things that make us human. That's what the arts do to us and for us – they're not just something we can be connoisseurs of, but we are actually active makers and participants in this work."