Introducing a New Toolkit on Careers in the Arts: Promoting Equity, Access, and Inclusion in the Arts for People with Disabilities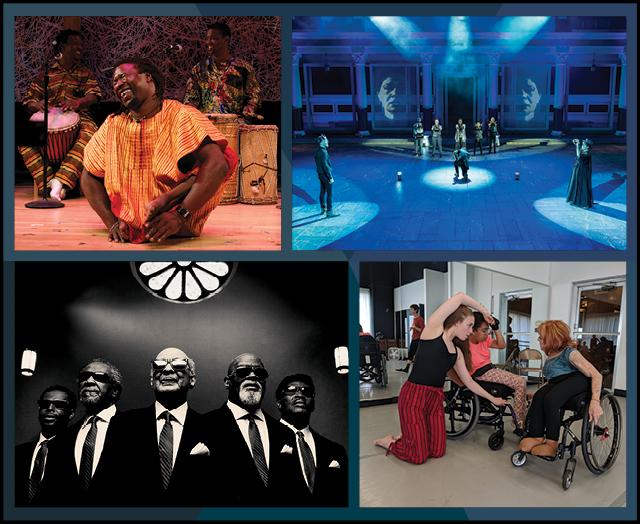 As we celebrate the 33rd anniversary of the landmark Americans with Disabilities Act (ADA), the National Endowment for the Arts (NEA) and its partner, Art Beyond Sight (ABS), are pleased to launch a Toolkit on Careers in the Arts for People with Disabilities. Developed for people with disabilities seeking careers in the arts, as well as employers, educators, and grant makers, the toolkit provides valuable resources, information, and guidance to improve employment outcomes for people with disabilities in the arts.
The COVID pandemic dealt a blow to the arts sector and to disabled artists and arts workers. In many ways, however, it also brought more people with disabilities into the workplace nationally and into arts settings due to virtual technology, remote and tele-work opportunities, and an embracing of workplace flexibilities. According to the U.S. Department of Labor, this shift has opened new opportunities for disabled workers, and they have experienced higher growth in the employment rate than the non-disabled population since the first years of the pandemic. 
The past several years have also sparked an increased drive toward equity among arts organizations and grantmakers in the composition of staff and board and in how art and artists are selected and presented. The NEA's Equity Action Plan, launched in 2022, includes specific goals for addressing accessibility and disability equity, and the Careers in the Arts Toolkit is a key part of this strategy. Informed by national dialogues conducted by the NEA and the U.S. Department of Labor's Office of Disability Employment Policy, in partnership with the National Arts and Disability Center and Art Beyond Sight, the toolkit provides resources for disabled artists. By connecting arts employers, educators, and philanthropists to the resources and best practices that can foster disability-inclusion in the arts field, the toolkit takes specific steps toward equity for disabled artists and arts workers.
We are at a pivotal moment, as we focus on COVID recovery and arts equity, to increase opportunities for disabled artists and arts workers, and to address equity in presenting, curating, casting, educating, and funding disabled artists. This toolkit can help you as an artist, employer, educator, or funder, create these opportunities.
This toolkit is a snapshot in time and is not a conclusive or complete guide. It does, however, provide resources, best practices, and guidance that will help your thinking and decision making. It provides practical tools to help artists advance their careers and to help employers, educators, and funders get started in their equity work around disability.
Each ADA anniversary is a time to reflect not only on the progress we've made in our country toward equity, access, and inclusion for people with disabilities but also on how much work there is still to do. Many gains have been made as more and more arts organizations make accessibility a priority through access to sign language, captions, audio description, accessible websites, and accessible virtual arts events, as well as by addressing their physical accessibility. Galleries, museums, theaters, and presenting organizations are showing the work of disabled artists, and the media has increased disability representation in television, film, and advertising. Despite this progress, we still have more to do to ensure full equity for people with disabilities in arts spaces, access to physical spaces, full access to programs, and equal opportunities for employment throughout the arts. We encourage you to use this toolkit to help guide you create a more accessible and equitable arts field. 
We thank our partners that helped us research and develop this toolkit and we look forward to continuing this important work. 
Beth Bienvenu is the National Endowment for the Arts Director of Accessibility.
Elisabeth Axel is Art Beyond Sight Executive Director.