St. Patrick's Day Quiz: Irish Literature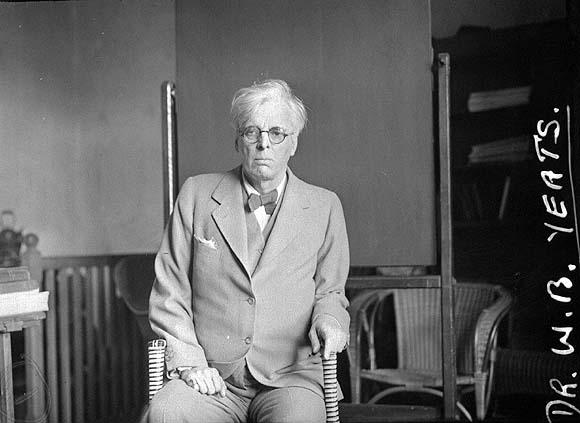 If you're a fan of literature, you've undoubtedly read books by Irish writers. From Ulysses to Normal People — Ireland has a prolific literary tradition that continues to capture the imaginations of readers around the world today.
In honor of St. Patrick's Day, we've put together a literary quiz to test your knowledge of Irish writers and their iconic works. Let us know how many you get right on Twitter and Facebook! (See the answer key below)
1. Four Irish writers have won the Nobel Prize for Literature. Who are they?
a. Oscar Wilde, W.B. Yeats, Samuel Beckett, and Seamus Heaney
b. W.B. Yeats, George Bernard Shaw, Samuel Beckett, and Seamus Heaney
c. W.B. Yeats, George Bernard Shaw, Iris Murdoch, Colm Tóibín
d. Oscar Wilde, George Bernard Shaw, Irish Murdoch, and Edna O'Brien
2. A film adaptation of this famous Oscar Wilde play stars Reese Witherspoon and Colin Firth. The play, which centers on mistaken identities, is…
a. An Ideal Husband
b. A Florentine Tragedy
c. The Canterville Ghost
d. The Importance of Being Earnest
3. Sally Rooney is one of the most recognizable names in publishing today – her second novel, Normal People, has been translated into 46 languages and collectively her three novels have sold hundreds of thousands of copies. She got her start at which university?
a. Trinity College Dublin
b. University of Oxford
c. University of Galway
d. University College Dublin
4. The former President of Ireland, Mary Robinson, said this Irish author, who wrote The Country Girls, was "one of the great creative writers of her generation."
a. Iris Murdoch
b. Edna O'Brien
c. Elizabeth Bowen
d. Molly Keane
5. James Joyce is perhaps most well-known for his novel Ulysses, a modernist interpretation of Homer's Odyssey. Joyce also wrote all of the following except…
a. Dubliners
b. Finnegans Wake
c. The Fugitive
d. A Portrait of the Artist as a Young Man
6. Brie Larson won the best actress Oscar at the 2016 Academy Awards for her performance in the film adaptation of this novel by Emma Donoghue…
a. The Wonder
b. Haven
c. Stir-Fry
d. Room
7. The Man Booker Prize, presented to a work of fiction written in English and published in the UK and Ireland, was awarded to The Sea by ________ in 2005.
a. Colm Tóibín
b. Claire Keegan
c. John Banville
d. Colum McCann
8. Irish poet Seamus Heaney was born and raised in County Derry in Northern Ireland and later lived in Dublin. He also spent time in the United States as a professor at which university?
a. Columbia University
b. Princeton University
c. Yale University
d. Harvard University
9. In 1987, this Irish novelist, whose work includes The Sea, The Sea and The Bell, was named a Dame by Queen Elizabeth II for her services to literature...
a. Maeve Binchy
b. Kate O'Brien
c. Iris Murdoch
d. Edna O'Brien
10. The famed playwright Samuel Beckett wrote in English and another language – which he also taught at Trinity College as a lecturer for a short time. The language was…
a. Irish
b. French
c. German
d. Italian
Answer key
1. b
2. D
3. A
4. B
5. C
6. D
7. C
8. D
9. C
10. B