The Goddess of Moving Pictures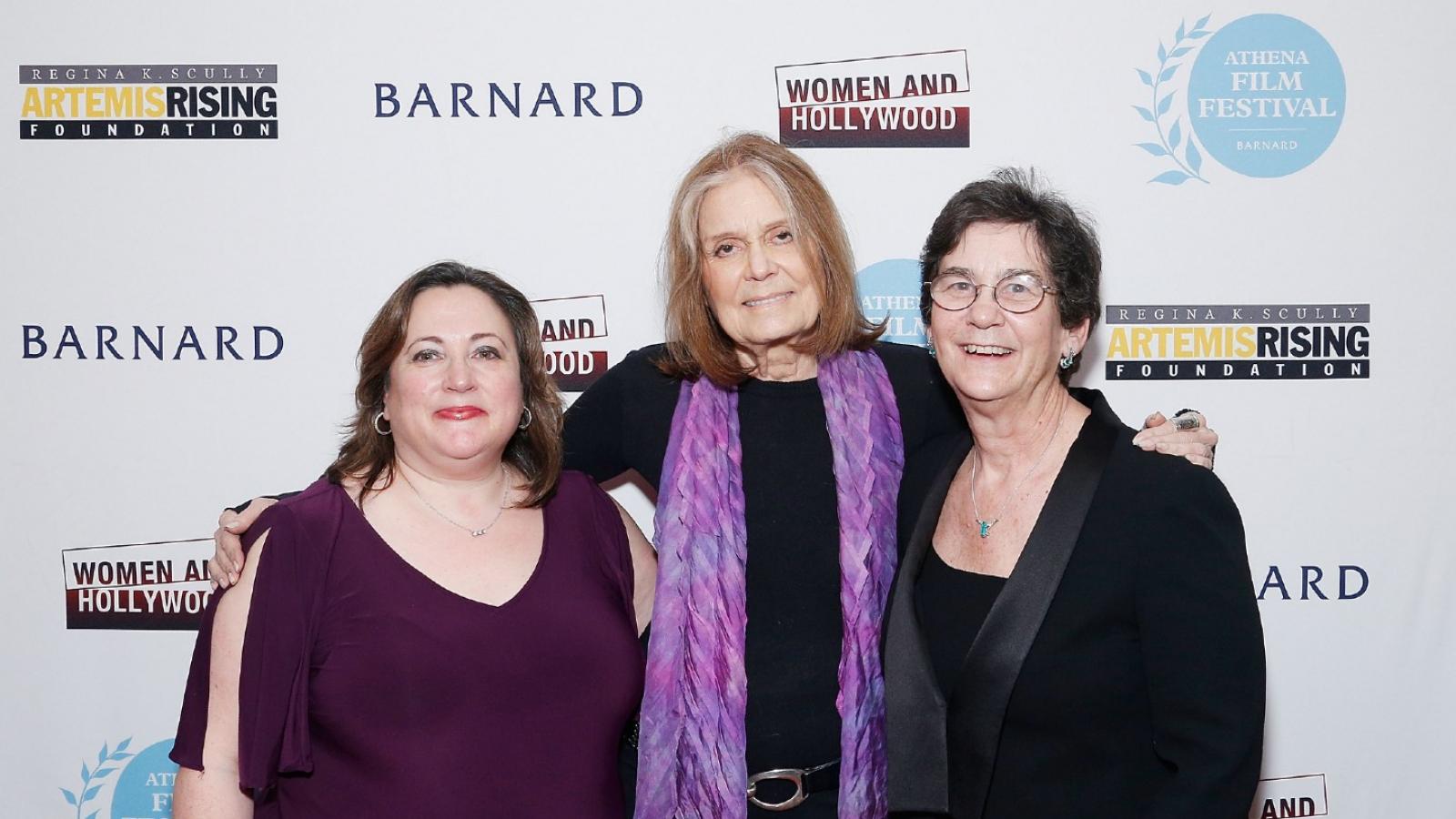 If Ancient Greece's mythical deity of wisdom, justice, and the arts, Athena, were to see the state of film in the United States even two years ago, chances are she wouldn't have been happy. After all, talented women in cinema made up only a tiny fraction of the writers and directors credited on Hollywood's most lucrative pictures, and the percentage of lead characters who were women was only slightly better. 
If that same mythical deity were to find herself in New York City this past February, however, she would likely have grabbed front-row seats for an uplifting, paradigm-shifting gathering that bears her name, honors her patron attributes, and is dedicated towards improving the troubling statistics surrounding women in cinema. 
The Athena Film Festival, co-founded by the Athena Center for Leadership Studies at Barnard College and Women and Hollywood, celebrated its tenth anniversary in February 2020. The festival gathered thousands of filmmakers and fans in New York City for screenings of blockbusters and indie films alike, as well as workshops, panel discussions, awards ceremonies, and more. The goal? To showcase the creative power of women in film and highlight themes of women's leadership, while forging community to provide opportunities and support for women. 
The National Endowment for the Arts is proud to regularly support the Athena Film Festival, but the grant for the 2020 event carried particular significance. The Arts Endowment encouraged projects that specifically honor the centennial anniversary of women's suffrage, and the Athena Film Festival was among the outstanding programs chosen. 
Kathryn Kolbert is co-founder and producing director of the festival, and served as founding director of the Athena Center for Leadership Studies until 2018. A renowned attorney focusing on women's rights, she also served as an executive producer for the NPR radio show Justice Talking. Here are excerpts from her conversation with the National Endowment for the Arts, where she spoke about the Athena Film Festival's goals and triumphs, and the intersection of film, women's suffrage, and a better future for all. 
NEA: How do you approach selecting movies for the Athena Film Festival? 
KATHRYN KOLBERT: Our theme is finding films that showcase women as leaders in a whole range of ways. And leadership, in our view, means agency—the ability to make a difference in the world. Women are doing that in all different professions and circumstances.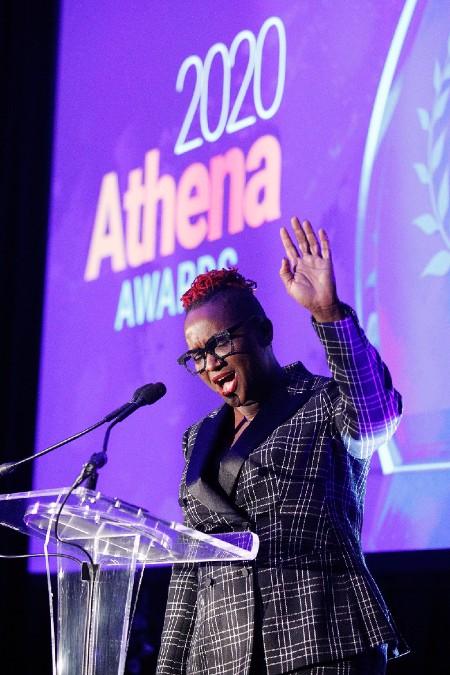 NEA: Especially with the anniversary of the 19th Amendment this year, that's a powerful and timely focus. 
KOLBERT: Yes, and what's great about the festival is that so many of these movies are shown together. Occasionally, people may see one of these films alone—Little Women or another movie about women's leadership—but it's a singular experience. When you come to the festival, we have 50 films that are all on the same theme. It's a different experience and a unique chance to see, from film to film, the variety of women making a difference. It's also powerful to just come and sit together with an audience of people who care about women's leadership. 
NEA: How did the anniversary of women's suffrage influence the planning of this year's festival? 
KOLBERT: Since the notion of women's suffrage is centered on women's ability to come together and push for change in the world, we beefed up this year's activism efforts. We created a whole room dedicated to sharing information for activists, held a panel on women voting and women in office, and had an excellent discussion of the differences that women are making in the political arena. From a programming perspective, we have always focused on films that tell that story—Suffragette came out a couple years ago and was honored with an award and showing at the festival. Last year, Knock Down the House, which is a story of three women running for office, was shown. This year, we showed clips of Surge, another documentary about women running for office.
NEA: So women holding office is just as important to you as having the right to vote.
KOLBERT: The whole point of suffrage is seeing women become equal participants in society by becoming formal citizens, and one of the most important roles any of us can play in our society is influencing who takes leadership in the political arena. Having women elected to office is critically important. We want women to bring a fresh range of perspectives, instead of having decisions singularly made by white men. It's vital for people of color to hold office as well. A diversity of viewpoints makes for a more robust society.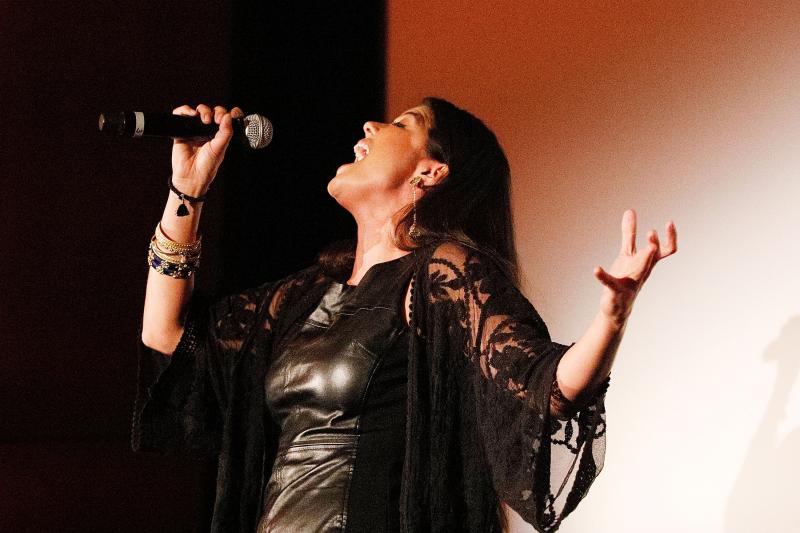 NEA: How was the public reception to the festival this year?
KOLBERT: This was our tenth season and our audience has continued to grow every time we do it. In many of our venues, we sold out, which is extraordinary—the fact that people keep coming back, and that the festival keeps getting bigger, shows us that we're doing something right. We are also very thankful that the festival was at the end of February, before the difficulties began with this virus that has caused so much damage and closed so many festivals across country.
NEA: Some recent blockbuster movies, like Wonder Woman, were made by female directors and featured female protagonists as well. Are those anomalies, or do you see the numbers related to opportunities for women in film getting better?
KOLBERT: The numbers are getting better, though it's a glacial increase. One reason for the improvement is that more women are becoming film directors, and the more that women direct, the more they bring other women into every aspect of the filmmaking experience. Though it's not anywhere close to parity, this year the numbers of women in film have gone up significantly. The increases are also partly a result of the #MeToo movement and public sentiment about the importance of increasing women's ability to participate equally in all aspects of life. Seeing the push for women's equality in a variety of ways has affected Hollywood. It's not where it needs to be, but we're making progress.
NEA: Are there any other recent Hollywood films that have been major turning points when it comes to gender equity?
KOLBERT: Frozen was a huge breakthrough in terms of animated films. Not only was it a great story focused on women characters, it was also a blockbuster. The fact that female characters were leading the film—and that it also made a lot of money—was really key in opening doors for women in film. 
NEA: How so?
KOLBERT: Up until even five or six years ago, the popular sentiment in Hollywood was that every film had to be geared towards 18- to 25-year-old guys, since it was commonly believed that they were the ones who chose which movies people went to see. It was also believed that they were the ones who filled theaters for action flicks and went to see them over and over.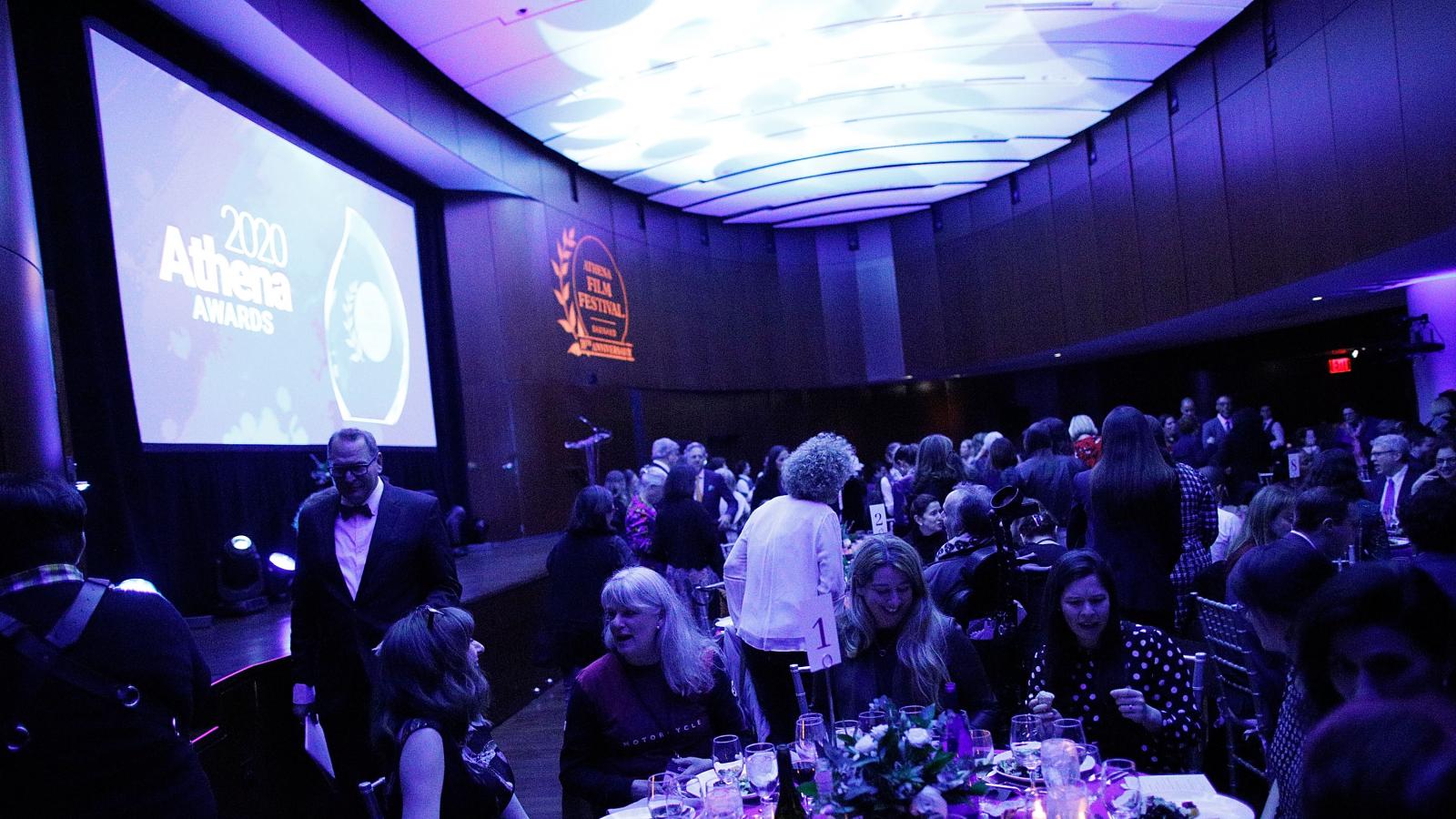 NEA: But those are flawed assumptions. 
KOLBERT: The reality is that 50 percent of filmgoers are women, and the people who make decisions about what movies to see are most often women as well. So when Hollywood studios, as well as smaller-screen entities like Amazon and Hulu, see women as an important market force, that opens doors for even more movies featuring women, and created by women, to be developed. 
NEA: There's also the myth that movies made by women can only really be for women.
KOLBERT: At the festival, our philosophy is that women shouldn't be held back by stereotypes of what they can and cannot make. Women are as creative as men and everyone approaches subject matter in different ways. There's no single female gaze any more than there's a single male one. An important part of opening up filmmaking for everyone is ensuring that women have the opportunity to express creativity however they want to, rather than being hamstrung by expectations of romantic comedies, stories where the girl has to get married and be happy in the end, and so on.
NEA: Finally—how has your personal background as a women's rights litigator influenced the identity of the Athena Film Festival?
KOLBERT: My background has always emphasized the importance of culture as a change agent. While it's important that law itself change things in our society, changes in law are furthered by changes in culture. So coming to Barnard to lead the Athena Center, and helping to found the festival, I brought that philosophy with me. If we are going to engender new leadership in young women and provide them with skills that are so crucial, we also have to create a climate that understands. We need to build a culture that sees women as leaders.