Anthony Braxton
Saxophonist, Clarinetist, Flautist, Composer, Educator, Author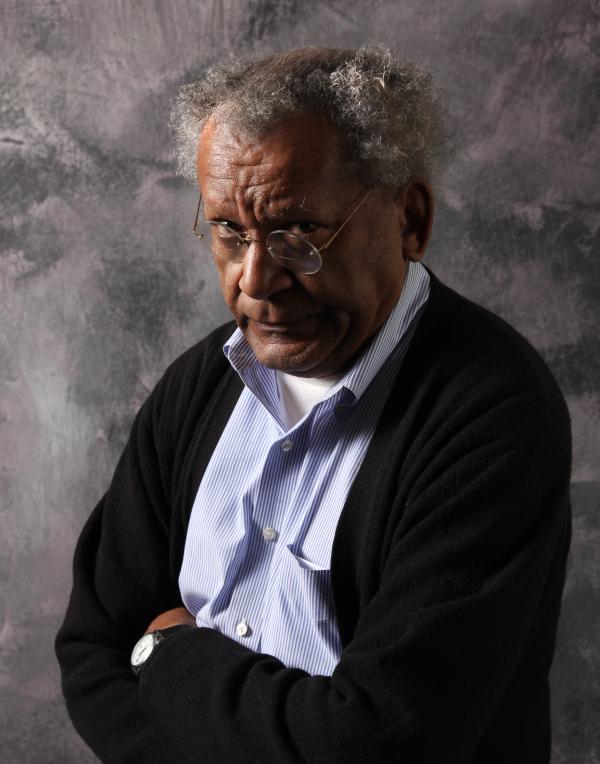 Bio
"For me, the recognition of my place in creative American music is quite a surprise--welcome surprise, that comes at the right time in my life. To be named an NEA Jazz Master recipient opens the door of reconciliation to the whole of my musical and cultural family, and completes my "inner nature and balance" in the most positive way. This is so because no matter the nomenclature, I have never separated myself from the great men and women whose creative work changed and elevated my life--and reason for wanting to live. The NEA Jazz Master family has profoundly shaped the dynamics of American and world culture--it doesn't get any better than this family. The story of creative music is the story of America and the story of composite human vibrational dynamics. The discipline of creative music is one of the greatest gifts that the cosmic forces have given us."
"My music occupies a space in between defined idioms." So stated Anthony Braxton, succinctly capturing the nature of his compositions, as complex and enigmatic as the diagrams he creates for their titles. While he might not consider the music he currently makes as "jazz," certainly the improvised and rhythmic nature of the music he began playing 50 or more years ago still influences him, and his performances on his "In the Tradition" recordings demonstrate his ability to play the standards beautifully.
Braxton began played music as a youth growing up in Chicago. He then attended the Chicago School of Music from 1959-1963, and went on to Roosevelt University to study philosophy and composition. Braxton joined the U.S. Army in 1963 and played saxophone in an Army band; upon his discharge in 1966, he returned to Chicago where he joined the newly formed Association for the Advancement of Creative Musicians (AACM). In 1968, he recorded For Alto, a double-album of unaccompanied saxophone, which is considered a landmark jazz solo instrumental recording.
In 1970, after a short-lived stint with Barry Altschul, Chick Corea, and Dave Holland in the avant-garde group Circle, Braxton began leading his own bands in New York City, recording in a variety of settings, from duos of saxophone and Moog synthesizer to full orchestras. His music was moving away from even traditional jazz avant-garde and moving toward its own idiosyncratic voice. In the 1980s and 1990s, Braxton's regular performing quartet included Marilyn Crispell, Mark Dresser, and Gerry Hemingway, although he continued to record and perform with a variety of musicians both in and out of the jazz genre.
For the past 20 years, Braxton has been focusing on large-scale musical projects, such as the Ghost Trance Music he began working on in the mid-1990s to create a "melody that doesn't end" with performers determining what parts to play. His Falling River Music uses large, colorful drawings to direct the musicians, but again, lets the performers determine their own way through the compositions. Diamond Curtain Wall Music takes the Falling River Music further using interactive electronics. Braxton also released an increasing number of works for large orchestras and his Trillium operas cycles.
He has taught at Mills College and currently is professor of music at Wesleyan University in Middletown, Connecticut, teaching music composition, music history, and improvisation. He also authored multiple volumes explaining his theories and pieces. In 2010, he revived his dormant nonprofit Tri-Centric Foundation (originally created in 1994) to support the dissemination of his work. Among his awards, he received a MacArthur Fellowship in 1994 and was honored with the Doris Duke Performing Artist Award for his lifetime achievements in jazz in 2013.
Selected Discography
For Alto, Delmark, 1968
The Complete Arista Recordings of Anthony Braxton, Mosaic, 1974-1980
The Complete Remastered Recordings on Black Saint & Soul Note, Black Saint, 1978-1994
9 Compositions (Iridium) 2006, Firehouse 12, 2006
Trillium E, New Braxton House, 2010