Dave Holland
Bassist, Cellist, Composer, Bandleader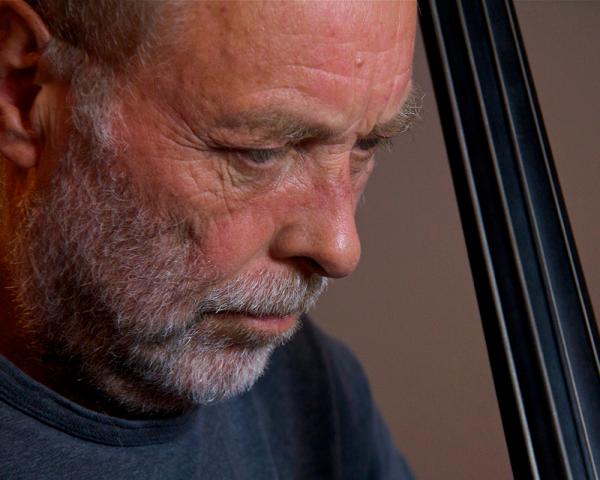 Bio
"Being a musician has opened up new worlds for me and given me experiences that I couldn't have imagined. In 1968, the music led me to America and since then my experiences here have shaped who I am and what I do. I'm grateful to the community of musicians that have welcomed and inspired me, and I'm honored to have been selected by my peers and the NEA for this award."
Dave Holland is one of the most versatile bassists in jazz, working across different styles seamlessly, from traditional to avant-garde jazz to world and folk music. He is also an accomplished composer and bandleader, bringing together musicians of exceptional talent to perform his intricate compositions. In a career spanning five decades, he has continued to evolve musically with each new project while honing his instantly identifiable sound.
Mostly self-taught, Holland picked up the ukulele at the age of four, switched to guitar at ten, and then bass guitar at 13. He left school at age 15 to work as a professional musician and began playing acoustic bass when he was 17. His talent was soon recognized, earning him a place at the Guildhall School of Music & Drama in London, where he studied with James E. Merritt from 1964 to 1968 while also becoming active on the British jazz scene, performing with musicians such as John McLaughlin, Evan Parker, and John Surman. He began playing at Ronnie Scott's Jazz Club in 1966, supporting American acts like Coleman Hawkins and Joe Henderson. It was there that trumpeter Miles Davis heard him in 1968 and was so impressed that he invited Holland to join his band. Holland relocated to New York and participated in the making of several classic Davis recordings, including the breakthrough albums In a Silent Way and Bitches Brew, alongside Jack DeJohnette, Herbie Hancock, and Wayne Shorter, musicians with whom he continues to collaborate.
Outside of his work with Davis, some of Holland's more prominent collaborations were his first foray into avant-garde music in 1970 with the group Circle, including pianist Chick Corea, saxophonist Anthony Braxton, and drummer Barry Altschul; long musical relationships with saxophonist Sam Rivers and trumpeter Kenny Wheeler; recording with rock and folk musicians, such as Bonnie Raitt and bluegrass legends John Hartford and Vassar Clements; and an excursion into flamenco with Spanish guitar legend Pepe Habichuela.
His compositions run the gamut from solo pieces to big band, all wrapped around the bold layered melodies of his exquisite bass playing. His bands over the years have featured some great talent in jazz, including saxophonists Chris Potter and Steve Coleman, drummer Eric Harland, keyboardist Craig Taborn, vibraphonist Steve Nelson, trombonist Robin Eubanks, and guitarist Kevin Eubanks. In 2005, he founded his own label, Dare2 Records, to have greater control over his releases.
From 1983 to 1990, Holland served as artistic director of the summer jazz workshop at the Banff School in Banff, Alberta, Canada. He holds honorary doctorates from the British Birmingham Conservatoire as well as the Berklee College of Music and the New England Conservatory, where he has been a visiting artist-in-residence since 2005. He is also an artist-in-residence at the Royal Academy of Music in London, where he was selected as an Honorary Member. He is a three-time Grammy Award winner.
Selected Discography
Conference of the Birds, ECM, 1972
Extensions, ECM, 1989
Prime Directive, ECM, 1998
Overtime, Dare2, 2002
Prism, Dare2 Records, 2012