Joe Segal
Jazz Presenter and Club Owner (Award for Jazz Advocacy)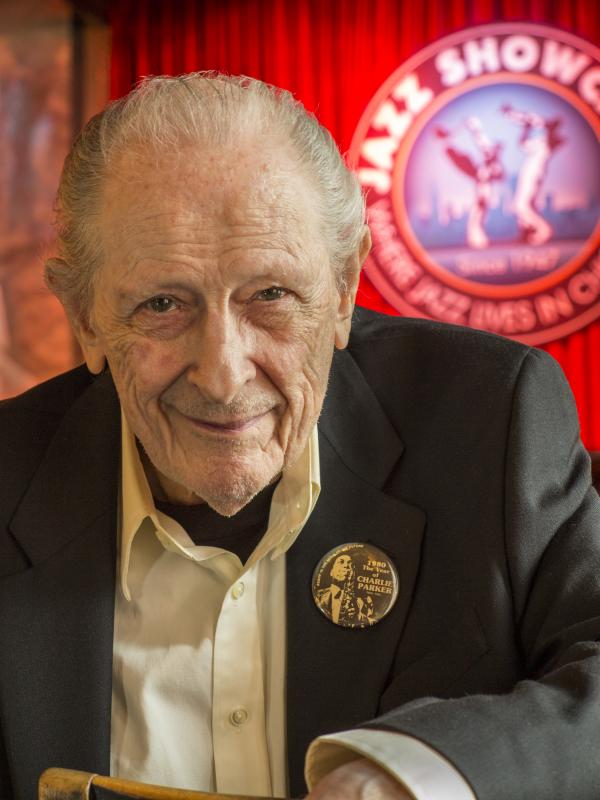 Bio
"It is a great honor to be placed in the same company with so many of the wonderful artists I have presented all of these years!"
Since 1947, Joe Segal—recipient of the 2015 A.B. Spellman NEA Jazz Masters Fellowship for Jazz Advocacy—pursued his great love: presenting jazz musicians in performance in Chicago, Illinois. From his early days as a college presenter to decades spent as impresario of his Jazz Showcase club, Segal was integral to giving jazz greats a platform from which they can publicly share their art. Despite downturns in the popularity of jazz, downturns in the economy, even downturns in the real estate market, Segal prevailed—his Jazz Showcase still turned out jazz seven days a week, now under the auspices of his son Wayne. He carried the distinction of being the city's longest-tenured jazz presenter, in addition to being one of the founders of one of Chicago's preeminent jazz organizations, the Jazz Institute of Chicago, which promotes Chicago's place in jazz history and endeavors to create new audiences for the music.
From a young age, jazz music was an important part of Segal's life. Growing up in Philadelphia, he listened to jazz on the radio, which introduced him to the likes of Louis Armstrong, Fats Waller, and Sidney Bechet. His first live jazz concert experiences were big band performances at the city's Earl Theater.
After high school, Segal was drafted into the Air Force and, while stationed in Champaign, Illinois, he frequently hopped on the train to Chicago to catch live jazz on Randolph Street. After leaving the military, Segal relocated to Chicago to attend Roosevelt University on the G.I. Bill. At Roosevelt, Segal joined the university's jazz club in 1947—soon running afternoon live jazz sessions that featured musicians he had met working at commercial jazz venues. The popularity of Segal's events grew quickly, and big band musicians would perform solo on their off-nights, along with other local and visiting artists including Charlie Parker, Sonny Rollins, and Lester Young.
In 1957, the sessions at Roosevelt ended, and shortly thereafter Segal began showcasing music at other locations (by Segal's estimation, he presented jazz shows at 63 different locations over the years). In the early 1970s, Segal opened a spot on Rush Street, the first official Jazz Showcase (its current residence is inside the Landmark Dearborn Station). Engagements usually encompassed five evening performances and a special Sunday matinee for kids, a Showcase tradition that continues to this day. Thousands of music fans have had their first live jazz experience at the Jazz Showcase's various locations, and for many musicians, the venue served as a launch pad for their individual careers.
In 2013, Segal received an honorary doctorate from his alma mater, Roosevelt University.
Selected Discography:
Louie Bellson, Live at Joe Segal's Jazz Showcase, Concord Jazz, 1987
Ahmad Jamal, Chicago Revisited: Live at Joe Segal's Jazz Showcase, Telarc Jazz, 1992
Marian McPartland and Willie Pickens, Ain't Misbehavin': Live at the Jazz Showcase, Concord Jazz, 2000
Danilo Pérez, Live at the Jazz Showcase, Artistshare, 2003
Ira Sullivan/Stu Katz, A Family Affair: Live at Joe Segal's Jazz Showcase, Origin, 2010