Roy Eldridge
Trumpeter, Pianist, Vocalist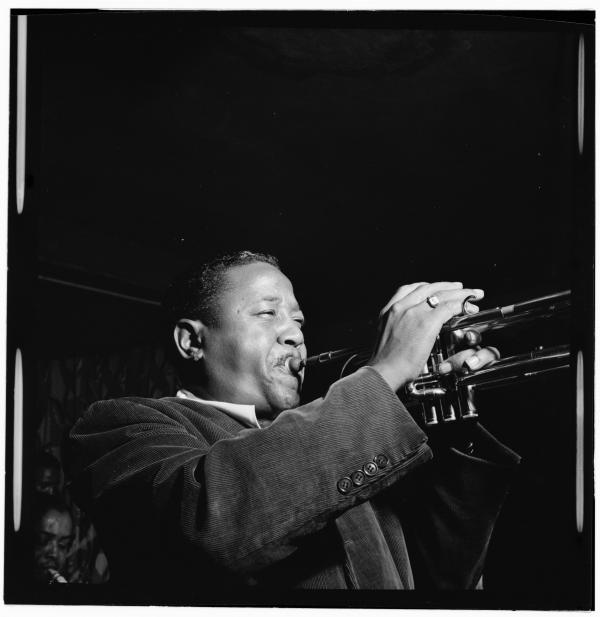 Bio
Also known as "Little Jazz," Roy Eldridge was a fiery, energetic trumpeter, the bridge between the towering trumpet stylists Louis Armstrong and Dizzy Gillespie. Some of the great rhythmic drive of Eldridge's later trumpet exploits could be traced to his beginnings on the drums, which he began playing at age six. Eldridge's older brother Joe, who played alto saxophone, was his first teacher.
In 1930, Eldridge moved to New York, heading straight to Harlem where he gained work with a number of dance bands before joining the Teddy Hill band. By 1935, Eldridge and saxophonist Chu Berry (who would later join the Count Basie Orchestra) were Hill's principal soloists, and after gigs they would go around town on cutting contests, challenging musicians to see who could play the best; with his lightning speed and awesome range, Eldridge rarely lost. After Hill's band, Eldridge became the lead trumpeter in the Fletcher Henderson Orchestra, where his upper register abilities were highlighted. It didn't take long for Eldridge to exert himself as a bandleader, forming his own octet in 1936 in Chicago, a band that included his brother Joe.
By the end of the 1930s, after freelancing with a wide array of bands, Eldridge gained notice as one of the swing bands' most potent soloists. In 1941, he joined drummer Gene Krupa's band. Not only did he provide trumpet fireworks for Krupa's outfit, he also sang, recording a memorable duet with the band's female singer, Anita O'Day, on the tune "Let Me Off Uptown" in 1941. Later, after Krupa's band disbanded in 1943 and a period of freelancing, he toured with the Artie Shaw band in 1944. Then Eldridge led his own bands, usually small swing groups.
In 1948, Norman Granz recruited Eldridge for his Jazz at the Philharmonic, an ideal situation since Eldridge was one of the ultimate jam session trumpeters. He toured briefly with Benny Goodman and took up residence in Paris in 1950, where he made some of his most successful recordings. He returned to New York in 1951 and continued freelancing with small bands, including work with Coleman Hawkins, Benny Carter, Ella Fitzgerald, and Johnny Hodges. He made notable albums for Verve Records alongside Hawkins and continued freelancing and leading a house band at Jimmy Ryan's club in New York. In 1971, he was inducted into the DownBeat Jazz Hall of Fame. A stroke in 1980 stopped him from playing the trumpet, but Eldridge continued to make music as a singer and pianist until his death in 1989.
Selected Discography
After You've Gone, GRP/Decca, 1936-46
Little Jazz: The Best of the Verve Years, Verve, 1951-60
Roy and Diz, Verve, 1954
Just You Just Me, Stash, 1959
Montreux '77, Original Jazz Classics, 1977