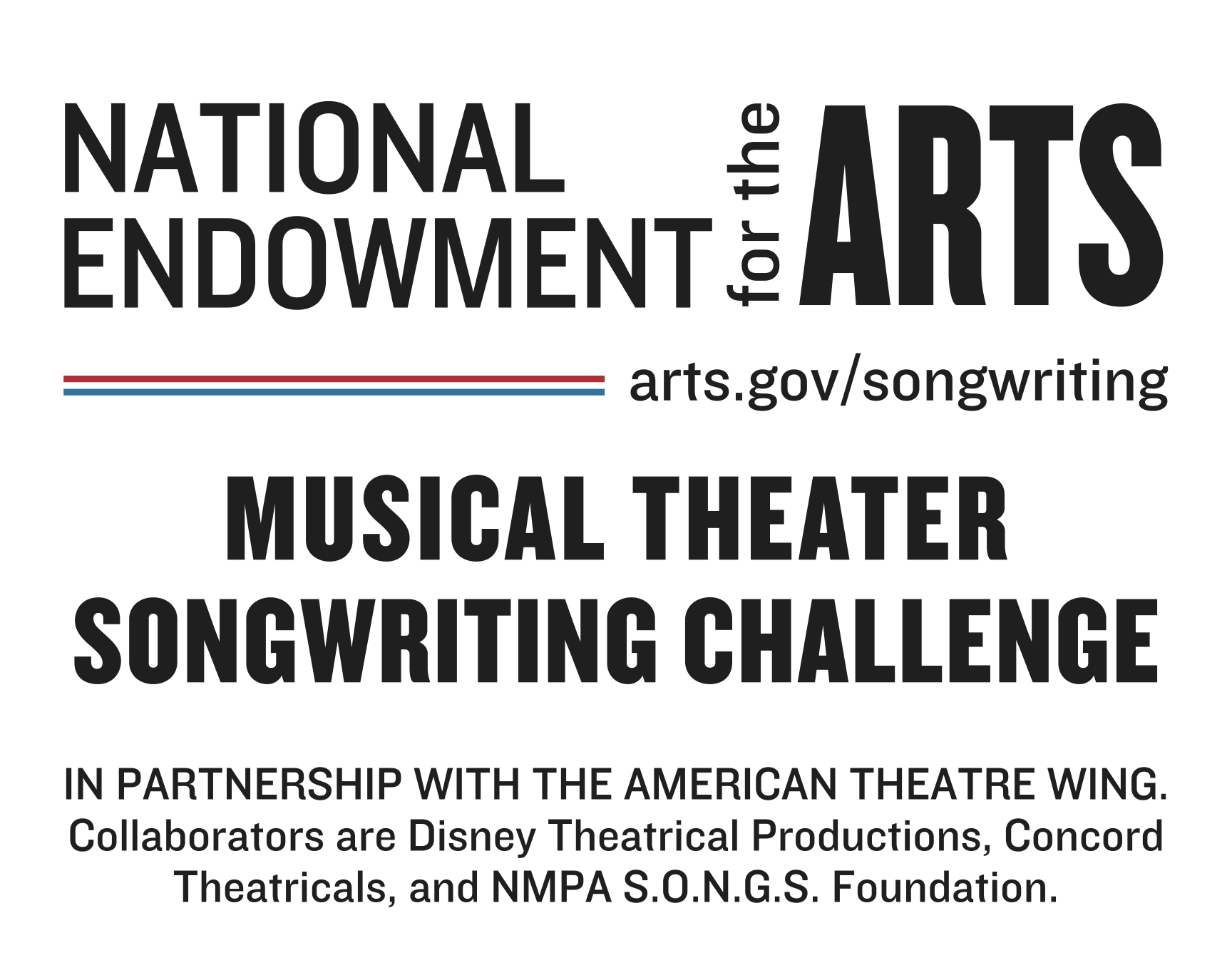 The National Endowment for the Arts and the American Theatre Wing are pleased to announce that the 2020 Musical Theater Songwriting Challenge is open to receive applications from any high school student with a passion for writing songs that could be part of a musical theater production. Musical theater encompasses a wide range of musical styles including hip-hop, rock, R&B, country, jazz, and more. This year marks the third national competition.
The deadline for submitting applictions has been extended! The 2020 application portal is open until March 15, 2020 at midnight ET. For more information, go to the January 13 press release in our newsroom.
Please help us spread the word about the 2020 contest by sharing our postcard and this short video, encouraging high school songwriters to Apply Now.
For even more inspiration, please check out the final songs of the 2019 winners. Posted with the final versions are song lyrics, a program of the professional, photos, and other materials. In the coming weeks, we will also post videos of each of the 2019 recording sessions, so please come back to enjoy watching and listening to those.
In the sidebar to the right are links to pages devoted to the 2019 weekend workshops show how each song was honed and developed before being recorded. Also, check out performances from the 2016 and 2018 final competitions.
Joining the Arts Endowment and the American Theatre Wing for this third year of the national program are Disney Theatrical Productions, Concord Theatricals, and the National Music Publishers' Association's S.O.N.G.S. Foundation.
The Musical Theater Songwriting Challenge began as a pilot program in 2016 in three cities (Dallas, TX; Minneapolis, MN, Seattle, WA) before going national in 2017/2018.