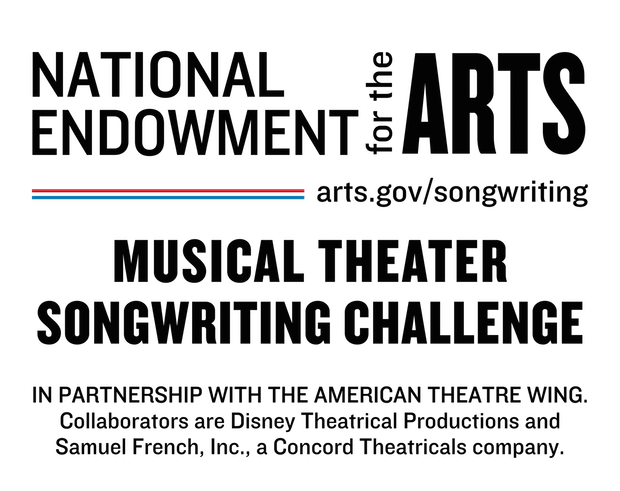 The National Endowment for the Arts and the American Theatre Wing are delighted to announce the regional winners for the 2019 Musical Theater Songwriting Challenge. Arts Endowment Chairman Mary Anne Carter shares her welcome to those winners in this congratulations video.
During August and September 2019, Songwriting Challenge winners will work one-on-one with New York City theater artists who travel to their hometowns for an intensive two-day workshop produced by the American Theatre Wing. The mentor and music director work with the winner to hone and orchestrate their song into a Broadway-ready composition to be recorded as a cast album this October. Go to the 2019 Winners' Workshops page to see photos and videos from the workshops to date.
The Musical Theater Songwriting Challenge is a national competition open to high school students who have a passion for writing songs that could be part of a musical theater production. Musical theater encompasses a wide range of musical styles including hip-hop, rock, R&B, country, jazz, and more. This year marks the second national competition.
Joining the Arts Endowment and the American Theatre Wing for this second year of the national program are Disney Theatrical Productions and Samuel French.
The Musical Theater Songwriting Challenge began as a pilot program in 2016 in three cities (Dallas, TX; Minneapolis, MN, Seattle, WA) before going national in 2017/2018. Playbill was a key partner in developing the pilot program and assisting with the inaugural national competition.
Check out performances from the 2016 and 2018 final competitions.
In addition to the collaborators mentioned above, the Arts Endowment was proud to have the National Music Publishers Association and their S.O.N.G.S. Foundation, BMI, and the Entertainment Industry Foundation as part of the 2018 Songwriting Challenge team.