NEA Statement on the Death of NEA Jazz Master George Wein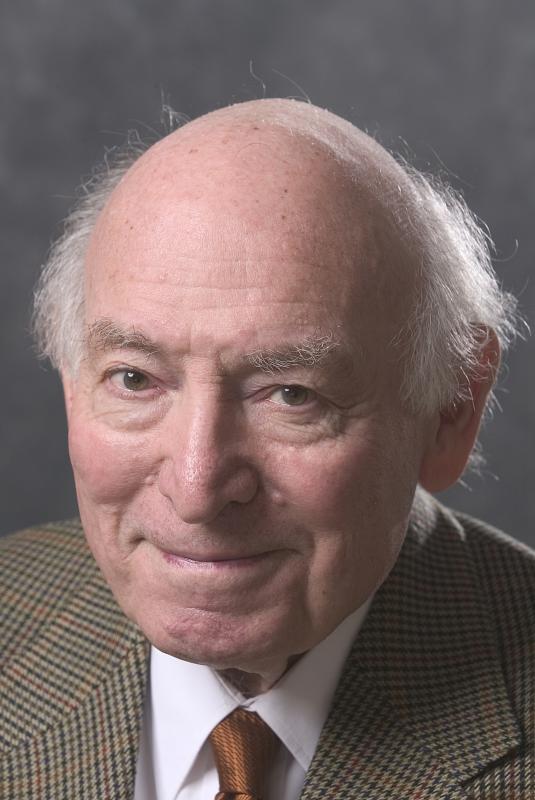 It is with great sadness that the National Endowment for the Arts acknowledges the passing of George Wein, producer, pianist, and recipient of the 2005 A. B. Spellman NEA Jazz Masters Fellowship for Jazz Advocacy. Wein was renowned for his work in organizing and booking music festivals and, in particular for creating the Newport Jazz Festival, an event that, in the words of the late jazz critic Leonard Feather, started the "festival era."
A professional pianist from his early teens, Wein went on to lead his own band in and around his native Boston, frequently accompanying visiting jazz musicians. In 1950, he opened his club in Boston, formed the Storyville record label, and launched his career as a jazz entrepreneur. In 1954, he was invited to organize the first Newport Jazz Festival. Wein described that experience in a 2013 interview with the NEA: "When we were doing things, you didn't realize we were pioneers. We weren't going by a book, we were writing the book as we went along. Nobody had ever done these outdoor festivals the way we did them, and learning about sound, learning about how to work with communities, learning all the little things that are par for the course now. And we had to create them as we went along."
Wein played an important role in establishing numerous other international festivals, including the annual Grande Parade du Jazz in Nice, France. In 1969, Wein established Festival Productions, Inc., which has offices in six cities and produces hundreds of musical events internationally each year. In 1971, unruly crowds forced Wein to move the jazz festival from Newport to New York City, where he pioneered the idea of corporate underwriting of festivals, first with the Kool Jazz Festival and then with the JVC Jazz Festival. Though he sold Festival Productions in 2007, he remained active in the music scene, serving on the boards of the Apollo Theatre Foundation, Carnegie Hall, and Jazz at Lincoln Center.
In 2009, Wein again became involved with the jazz festivals in New York and Newport, securing new financial sponsors for both. In 2010, Wein founded Newport Festivals Foundation, a nonprofit whose mission is keeping the Newport Jazz and Folk Festivals financially viable and musically vibrant. "[I]t's all nice to be part of history, but now I'm doing one of the more important things I've done in my life," said Wein. "And that's turning Newport back into a nonprofit….Where the mission is that jazz is an ever-evolving music, and if we don't recognize this evolution of the music and the directions that young people are taking, the music is going to die. And we have to give them a stage, and we have to try to build them the image and the reputations of the really talented young players."
Wein received numerous honors over the years, including honorary degrees from the Berklee College of Music and Rhode Island College of Music, a DownBeat Lifetime Achievement Award, the Commandeur de L'Ordre des Arts et Lettres from France, and invitations to be honored at the White House in 1978 and 1993. His autobiography Myself Among Others was recognized by the Jazz Journalists Association as 2004's best book about jazz. He continued to perform as a pianist with his group, the Newport All-Stars, into his 90s.
For more information on George Wein, including the full 2013 interview, visit arts.gov.
 
Contact
NEA Public Affairs, publicaffairs@arts.gov