Pairing Museum Exhibitions with Children's Books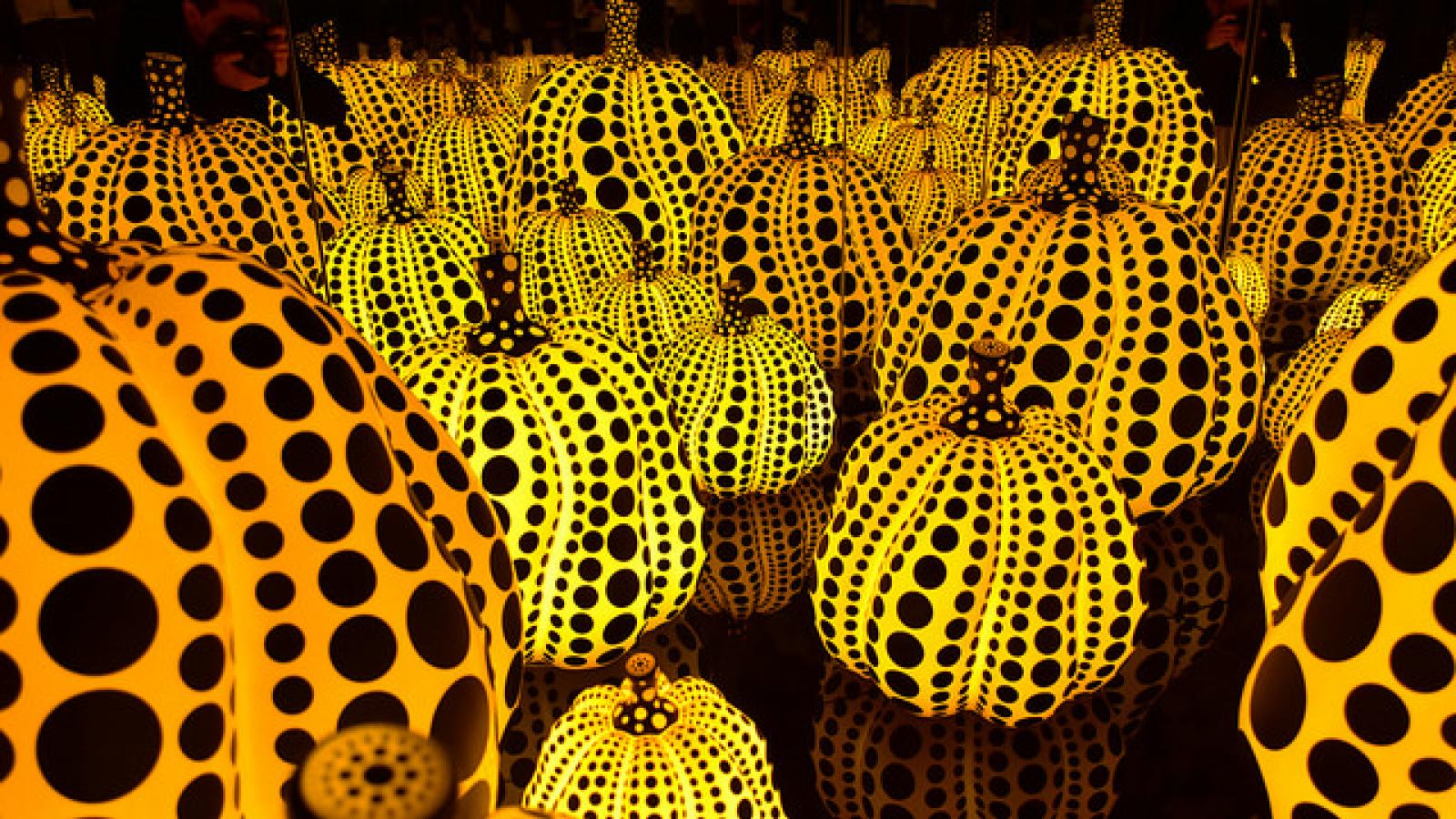 According to many museum educators, one of the best ways to prepare a child for an art museum is through books. While you can choose to read a book about the general museum experience, you can also hone in on a specific exhibit you plan to see and find books with corresponding themes and subjects. This will help children start off with a baseline level of recognition and appreciation, while leaving plenty of room for learning and wonder. Below are a few of the exhibits you might see while visiting Blue Star Museums this summer, paired with books that will help you make the most of the experience!

Exhibit: Yayoi Kusama: Infinity Mirrors at the Cleveland Museum of Art
Book: Yayoi Kusama: From Here to Infinity! by Sarah Suzuki / Illustrated by Ellen Weinstein

Glowing orbs, shimmering lights, a seemingly endless sea of dots—Infinity Mirrors is a fascinating visual playground. But why dots? And why so many? How did Yayoi even become an artist in the first place? From Here to Infinity will help answer some of the questions kids might have before experiencing this immersive environment.

Exhibit: Winnie-the-Pooh: Exploring a Classic at the High Museum of Art
Book: Any Winnie-the-Pooh story

What child doesn't love that silly, willy, nilly old bear, Winnie-the-Pooh? If your child is only familiar with the cartoons, pick up one of A.A. Milne's original volumes and get to know a different side of Eeyore, Piglet, and Tigger. At the museum, children will see how these characters were brought to life by illustrator E.H. Shepard, and how they went on to become childhood icons.

Exhibit: Charles White: A Retrospective at the Art Institute of Chicago
Book: Grandpa and the Library by C. Ian White

In the Art Institute's retrospective, more than 80 works chronicle how White captured the African-American experience and the struggle for equal rights. In Grandpa and the Library, White's son shares the story of how his father became an artist (which included classes at and frequent visits to the Art Institute), and how he came to view art as a tool for social change.

Exhibit: The Beyond—Georgia O'Keeffe and Contemporary Art at Crystal Bridges Museum of American Art
Book: Through Georgia's Eyes by Rachel Rodríguez / Illustrated by Julie Paschkis

Children are often drawn to Georgia O'Keeffe's large, colorful paintings, many of which showcase familiar objects, such as flowers or mountains, through an entirely new lens. Through the spare text and vibrant illustrations in Through Georgia's Eyes, children will become acquainted with O'Keeffe's singular vision, and will learn about the natural world from which she drew inspiration.

Exhibit: French Pastels: Treasures from the Vault at the Museum of Fine Arts Boston
Book: Monet Paints the Day by Julie Danneberg / Illustrated by Caitlin Heimerl

In this exhibit of 40 works, children will become acquainted with artists such as Edgar Degas, Mary Cassatt, Pierre-Auguste Renoir, and Claude Monet. While there is no shortage of children's books about any of these artists, Monet Paints the Day is a particularly lyrical snapshot of Monet's seascape paintings created during a trip to Étretat, France, in 1885. Children will learn about the artist's creative process, and will get a sense of the Impressionist movement he helped define.

Exhibit: The Jim Henson Exhibition: Imagination Unlimited at the Skirball Cultural Center
Book: I am Jim Henson by Brad Meltzer / Illustrated by Christopher Eliopoulos

Bert and Ernie? Kermit the Frog? Grover? ALL IN ONE ROOM!? There's a lot that kids will love about this interactive exhibition, which explores Jim Henson's innovative approach to puppetry, and how it transformed American culture. I am Jim Henson will help children begin thinking about how the Muppet universe grew from one man's mind, and what magic they might create with their own imaginations.