American Artscape Notable Quotable: Athena Film Festival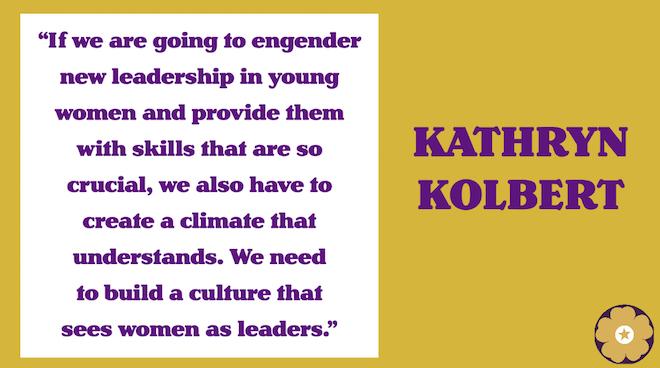 "If we are going to engender new leadership in young women and provide them with skills that are so crucial, we also have to create a climate that understands. We need to build a culture that sees women as leaders." — Kathryn Kolbert
The Athena Film Festival, co-founded by the Athena Center for Leadership Studies at Barnard College and Women and Hollywood, celebrated its tenth anniversary in February 2020. The festival gathered thousands of filmmakers and fans in New York City for screenings of blockbusters and indie films alike, as well as workshops, panel discussions, awards ceremonies, and more. The goal? To showcase the creative power of women in film and highlight themes of women's leadership, while forging community to provide opportunities and support for women.
The National Endowment for the Arts is proud to regularly support the Athena Film Festival, but the grant for the 2020 event carried particular significance. The Arts Endowment encouraged projects that specifically honor the centennial anniversary of women's suffrage, and the Athena Film Festival was among the outstanding programs chosen.
Read the full story, "The Goddess of Moving Pictures," in the new issue of American Artscape, Celebrating the Centennial of Women's Suffrage.
Did you know that the arts played a crucial role in the women's suffrage movement? Learn more in the new National Endowment for the Arts publication, Creativity and Persistence: Art that Fueled the Fight for Women's Suffrage, available for download as a PDF or an audiobook.