Children's Books, Companions, and the NEA Big Read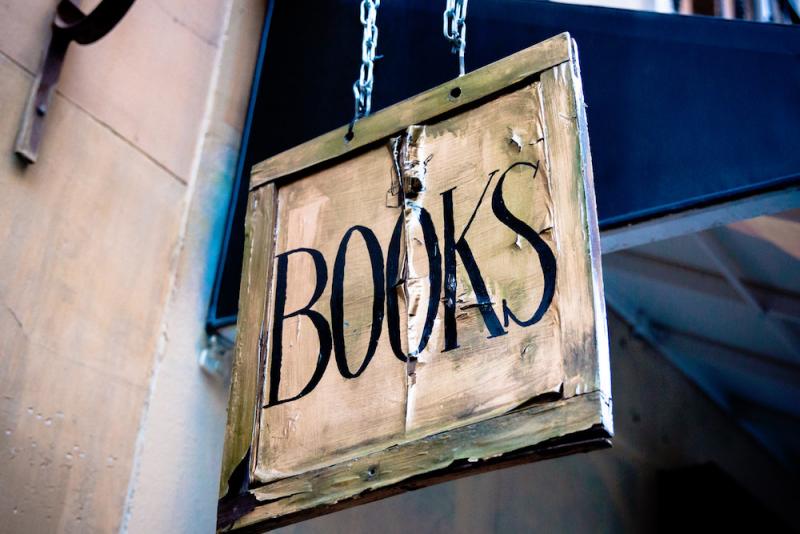 It can often be a rewarding and enlightening experience to read and discuss a book, and then read and discuss similar books on the same theme or historical time period in other genres and from other perspectives. Say, for example, you read Tim O'Brien's brilliant novel The Things They Carried from the perspective of American soldiers who fought in the war in Vietnam that ended in 1975. You might find it fascinating to then read Thi Bui's powerful illustrated memoir The Best We Could Do about her family's journey from war-torn Vietnam in the 1970s to a new life in America. 
As announced last month, The Best We Could Do is one of six new titles that National Endowment for the Arts Big Read applicants across the country may choose to program around beginning in the fall of 2021. As part of that programming, applicants are encouraged to explore "companion books"— books of poetry or graphic novels, for example, that relate in some way to the NEA Big Read selection. 
Below are a few suggestions for companion titles to books in the NEA Big Read library for 2021-22. They are children's picture books and young adult (YA) novels—many of them with beautiful illustrations that enhance the narrative; I've always felt that the artwork in a picture book, if it's good, is something to talk about with a child right along with the words. (Why did the artist draw that character looking right at us but that one looking away? Why is that object in the middle of the page and that one off to the side? How does the artist make this page feel quiet and that one feel loud?) 
We look forward to sharing other ideas for companion books as they surface from NEA Big Read grantees and their communities.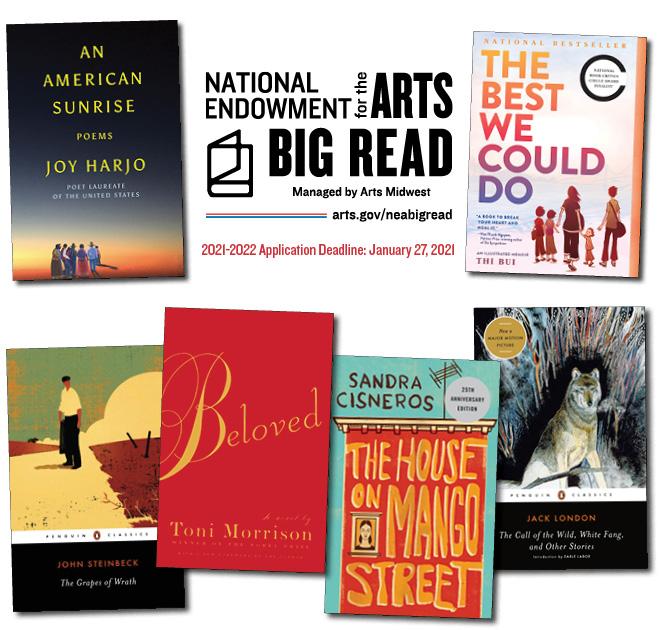 To pair with The Best We Could Do by Thi Bui:
Drawn Together by first-generation Vietnamese-American author Minh Le, illustrated by Dan Santat. This is a beautiful story of a boy and his grandfather who find a way to communicate despite their differences in age, language, and culture.
A Different Pond by acclaimed poet Bao Phi, illustrated by Thi Bui. An award-winning, semi-autobiographical story of a boy and his father, and about memory, family, culture, and the hardships of being a refugee.
To pair with The House on Mango Street by Sandra Cisneros:
Dreamers by Mexican-American author, dancer, choreographer, puppeteer, and professional storyteller Yuyi Morales. This award-winning, lyrical memoir is a celebration of the imagination, resilience, and hope for the future. The illustrations are filled with symbolism and made with painting, drawing, photographs, embroidery, and love.
I Am Not Your Perfect Mexican Daughter by NEA creative writing fellow Erika Sanchez. This award-winning contemporary young adult novel is about a girl who loses a sister but finds herself amid the pressures of growing up in a Mexican-American home in Chicago.
To pair with The Grapes of Wrath by John Steinbeck:
The Storm in the Barn by award-winning author Matt Phelan. This spare, graphic young adult thriller set in 1937 in Kansas is the story of a boy who becomes a hero during the Dust Bowl.
Out of the Dust by Karen Hesse. Winner of the 1997 Newbury Medal, this critically acclaimed YA novel is told in free-verse poems from the perspective of a girl left behind in Oklahoma during the Dust Bowl.
To pair with American Sunrise by Joy Harjo:
Fry Bread: A Native American Family Story by Kevin Noble Maillard, illustrated by Juana Martinez-Neal. Maillard is originally from Oklahoma and a member of the Seminole Nation, Mekusukey band. This award-winning picture book celebrates family and community and the complexity of Native-American identity.
We Are Grateful: Ostaliheliga by Traci Sorell, illustrated by Frane Lessac. Sorell is an enrolled citizen of the Cherokee Nation who makes her home in northeastern Oklahoma. This poignant, award-winning picture book celebrates community and the notion of gratitude.
To pair with The Call of the Wild, White Fang, and Other Stories by Jack London
Bo at Ballard Creek by Kirkpatrick Hill. This endearing book for the 3-7 grade level is set in Alaska in the 1920s and tells the story of a girl growing up in a gold-mining town. 
The Wild Robot by Peter Brown. This award-winning YA novel takes on the theme of wilderness survival from a wholly original perspective.
To pair with Beloved by Toni Morrison:
Heart and Soul: The Story of America and African Americans by award-winning writer and illustrator Kadir Nelson. This 100-page, beautiful book of paintings and words offers a moving account of the history and hardships of African-American men, women, and children as told by a fictional, 100-year-old female African-American narrator.
The People Could Fly by Virginia Hamilton, illustrated by Leo and Diane Dillon. Born and raised in Ohio, Hamilton published 41 books in multiple genres and was the first African-American person to win a Newbury Medal and the first children's book author to be awarded a MacArthur genius grant. The Dillons are an award-winning, husband-and-wife team and creators of more than 100 book and magazine covers. Many of the books they published together could be paired with Beloved. This collection of folktales (also available as a picture book) is perhaps better known, but equally relevant is their collection, Many Thousand Gone: African Americans From Slavery to Freedom.
Amy Stolls is the National Endowment for the Arts Director of Literary Arts.
Applications for NEA Big Read grants are due by January 27, 2021. Visit Arts Midwest's website for full details.