Notable Quotable: Alice Sheppard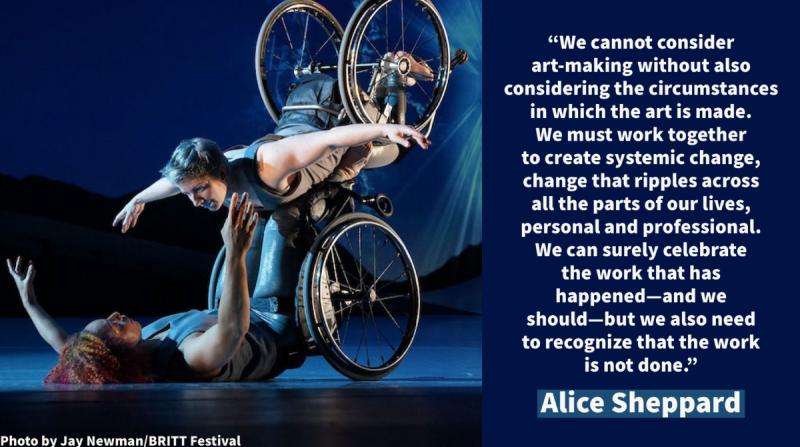 I first met Alice Sheppard and Laurel Lawson in 2016 at the Future of Physically Integrated Dance convening organized by AXIS Dance Company in New York City. That same year, Sheppard founded Kinetic Light, a project-based ensemble of three disabled artists including Sheppard, Lawson, and Michael Maag. Since that time, Kinetic Light has put disability aesthetics center stage in works like Descent, a touring production that premiered in 2018 and features an architectural ramp installation designed by Sara Hendren, Yevgeniya Zastavker, and students of Olin College. 
Sheppard and Lawson continue to elevate disability aesthetics and culture and call the field to join them. Their artistry infuses access into every element of their work from the development of specially designed wheelchairs for performing to the creation of Audimance, the company's app for audio descriptions. 
Following is an interview conducted with both artists while they were in a bubble residency developing work. They generously shared their experiences in dance, the reasons why they focus on equity and access rather than inclusion, and an invitation to join them in this work and the possibility the future holds.
This story first appeared on the blog in July 2021. Read the full interview here.
Sara Nash has been the National Endowment for the Arts Dance Director since August 2018.