ARP Grant Spotlight: Asian Arts Initiative (Philadelphia, PA)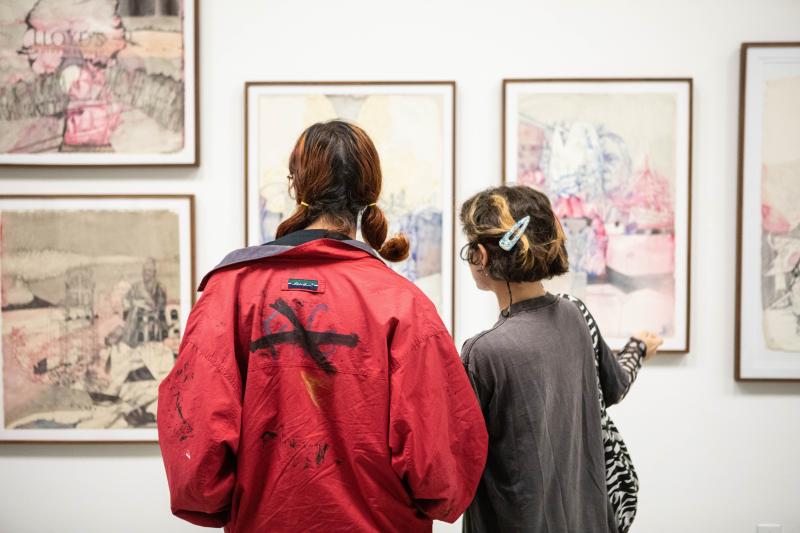 What does it mean for artists to have a brave space to create art? Finding answers to that question was central to the founding mission of Asian Arts Initiative (AAI), a multidisciplinary arts center in Philadelphia's Chinatown that supports Asian American creatives and cultivates meaningful ways for artists to connect with their local community through gallery exhibitions, performances, workshops, and other social programming.
Founded by Gayle Isa in 1993 in response to increased racial tension and uprisings following the Rodney King verdict, AAI remains committed to making space for the BIPOC (Black, Indigenous, people of color) community to thrive creatively in Philadelphia. The COVID-19 pandemic and its economic, racial, and social fallout have made AAI and its presence as a creative and community center more relevant than ever, says Anne Ishii, the organization's executive director.
"These days, we really pride ourselves on providing a safe space for artists. Our building is the biggest feather in our cap, and we own and operate 24,000 square feet of office space that houses a theater, gallery, studio, storefront, and multi-purpose space," said Ishii, "I personally feel what we do really well is protect pathways for artists, so it's important that we make sure artists who are serving this mission have a place to grow and thrive."
Like many arts organizations during the pandemic, AAI's physical space was largely unused, resulting in the twin challenges of lost revenue and keeping their community engaged without in-person events. To aid in the recovery, AAI received a $150,000 American Rescue Plan (ARP) grant from the NEA.
"I continue to be really excited that federally funded arts programming can have a reciprocal exchange of knowledge. Every artist is in a community before they're in the ivory tower, and to have the NEA support us shows that the government is trying to meet us where we're at," said Ishii.
"This funding goes directly into people power for us, which is the thing that we are most in dire need of… The parameters of labor are changing: the needs, the benefits, the provisions are all changing. But nonetheless, what we really need are more feet on the ground," she added.
Ishii noted that plans to hire additional staff were in the works before 2020, but because of the uncertainty of the past two years, she feels like AAI is still playing catch up.
In their initial response to the pandemic, AAI continued their Youth Arts Workshops online, and pivoted events like the Spring Benefit online. Participants were able to purchase a "Benefit Box" filled with goodies from sponsors and local partners to support AAI's fundraising goals. Throughout the pandemic, AAI also continued their tradition of selecting a theme annually to help guide the space and organization's purpose and encourage artists' creativity and reflection. 2020's theme was "Unity," a multi-site multimedia visual exhibition and in-home experience, in 2021, the theme was "Care," and during 2022, exhibitions will center broadly on "Ecosystem." AAI was also recently recommended for an Our Town grant from the NEA to support this year's largest exhibit, one that draws parallels between invasive plant species and the forced migration of people.
With funding help from the NEA, AAI is continuing its mission to provide a protected space and opportunity for its community to learn from others and about themselves. According to Ishii, "AAI has been entrusted to make decisions about this funding and we're using it to build community and encourage artists to make brave art. But it's hard to do that if you don't feel safe," said Ishii.
She elaborated, "I'm watching artists, both individually and globally, share their stories with a conviction that is new. I think artists telling their stories will make art richer, and I think there's a lot of dignity in people finding their own stories and telling them. Unfortunately, it's in response to hostility, but personal storytelling is a much healthier way to respond than with hostility."