Celebrating the Bicentennial of Harriet Tubman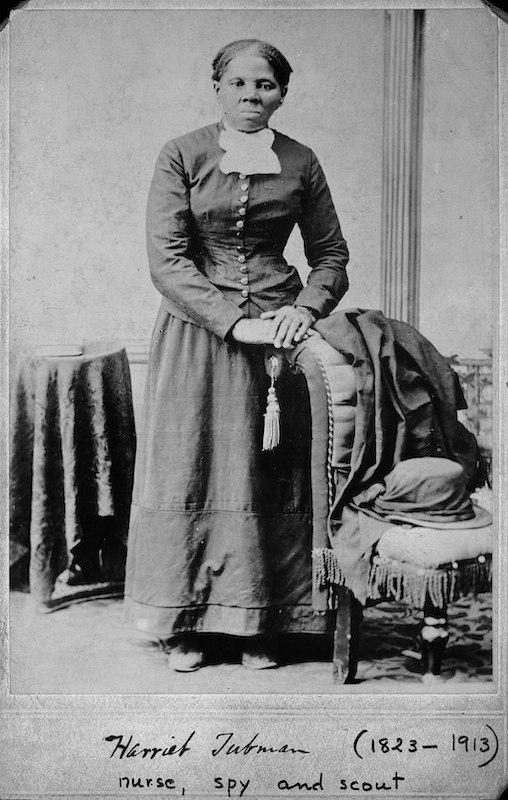 The list of adjectives I could use to describe Harriet Tubman are seemingly endless—brave, tenacious, determined, creative. Creative? That's not a word we normally associate with the freedom fighter, but I can't think of a better one to describe the combination of imagination (that enslaved people could become free people), problem solving (how to evade owners, overseers, and slave catchers while guiding large groups of frightened people), and empathy (understanding the fear and doubt of the people in her care) that made Tubman the peerless leader that she was. It's no wonder that her spirit, as well as her deeds, have inspired countless artists over the centuries.
Just a few Tubman-inspired projects that have received grant support from the National Endowment for the Arts over the years include Arden Theatre Company's production of Lorene Cary's My General Tubman, Dimensions Dance Theater's production of Dance is My Superpower, and the forthcoming publication by Colorado State University's Center for Literary Publishing of Tubman-inspired poems by Cynthia Parker-Ohene.
In 2017, with NEA support, New Jersey's Grounds for Sculpture hosted the exhibition Joyce J. Scott: Harriet Tubman and Other Truths. Scott—who works in a range of disciplines including beadwork, printmaking, glassmaking, and sculpture—was in situ at the sculpture park during the exhibit, using her time there to create two large-scale sculptures of Tubman as well as an installation of an imagined bedroom for Tubman, among other works. In the video that follows, made for the exhibit, Scott shares her journey as a Black woman artist and how Tubman's life has inspired her own tenacity and creativity. As she says in the video, "I chose Harriet Tubman cause she is a great light for me about what you can be through all kinds of adversity."