Celebrate 2023 NEA Jazz Master Regina Carter!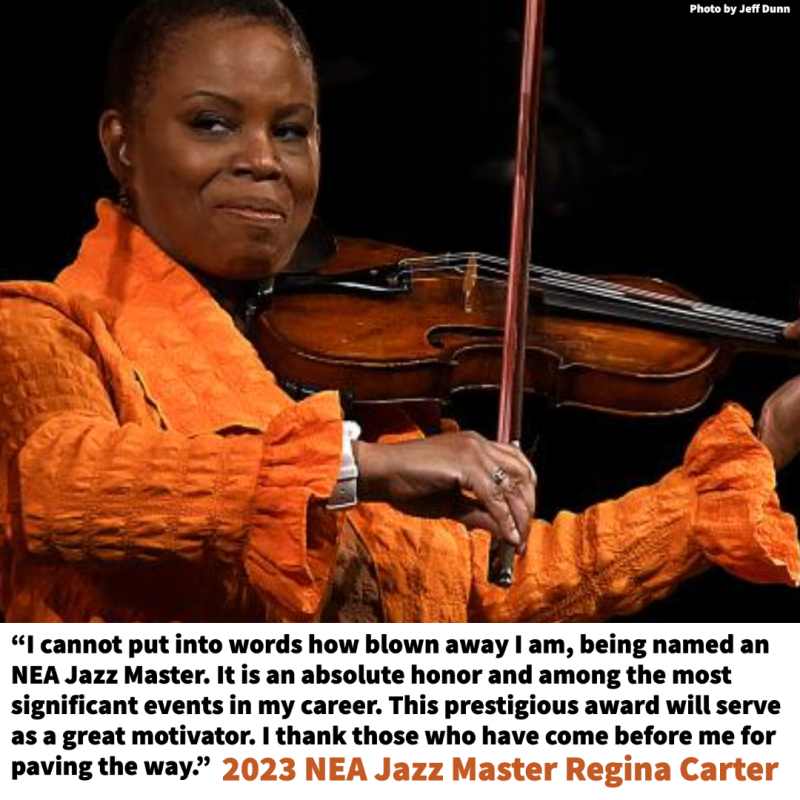 2023 NEA Jazz Master Regina Carter is renowned for her mastery of the violin and exploring the instrument's possibilities in jazz, as well as taking journeys in other genres of music. A recipient of a MacArthur "genius" grant and a Doris Duke Artist Award (as well as an individual NEA jazz grant in 1990), Carter also shares her knowledge and talent through teaching and workshops. MORE 
Join us Saturday, April 1 at 7:30 pm ET as we celebrate the 2023 NEA Jazz Masters: Regina Carter, Kenny Garrett, Louis Hayes, and Sue Mingus. Watch the Tribute Concert webcast live from the Kennedy Center on www.arts.gov.