Are You Ready for the Country?
American Artscape | 2011 No. 2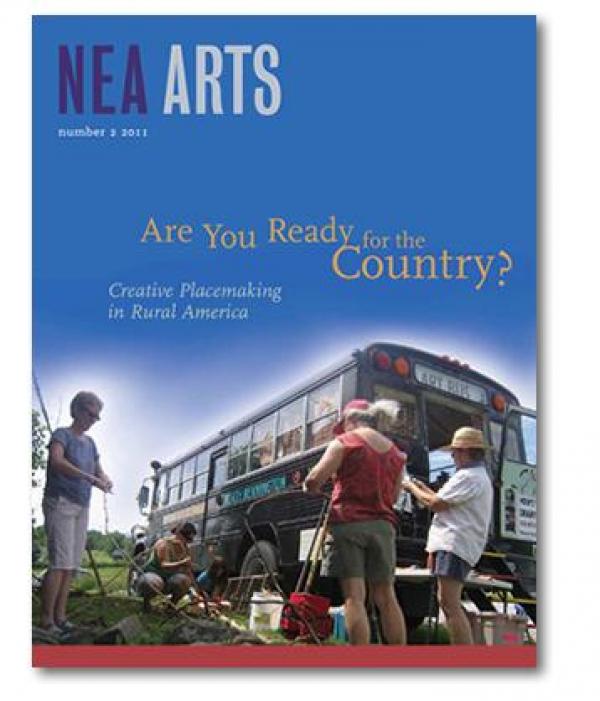 Download Issue
All Issues
About this Issue
Since the beginning of the 20th century, the United States has turned from a mostly agrarian, rural country into an urban, industrialized one. According to the U.S. Department of Agriculture's Economic Research Service, nowadays only about a fifth of the population live in rural areas, even though those lands comprise more than three-quarters of the country and are a major source of the nation's resources, culture, and traditions. Rural America may be more connected than ever before -- through the Internet, better phone services, and improved transportation systems -- but it still faces unique problems. As populations moved from rural to urban/suburban communities -- and metropolitan areas expanded into areas that had been rural -- serious problems have been left in their wake: aging and inefficient infrastructure, lack of employment, increased poverty.
This issue of NEA Arts looks at the creative approaches rural communities have been taking with the arts to help improve their communities socially, aesthetically, and economically. In Vermont, the Orton Family Foundation is bringing artists into the community planning process, while in the middle of Arizona's Sonoran Desert, the International Sonoran Desert Alliance has turned an abandoned school into artist housing, leading to new economic growth for the small town of Ajo. Two rural towns in Washington State take different approaches to utilizing the arts to revitalize their communities. On the Fond du Lac Reservation in Minnesota, art is used in a health clinic to promote the Native culture as well as for its healing properties. And in North Carolina, HandMade in America has shown that the traditional arts are a viable, important part of the local economy as well as the local culture.