Engaged and Empowered
American Artscape | 2013 No. 1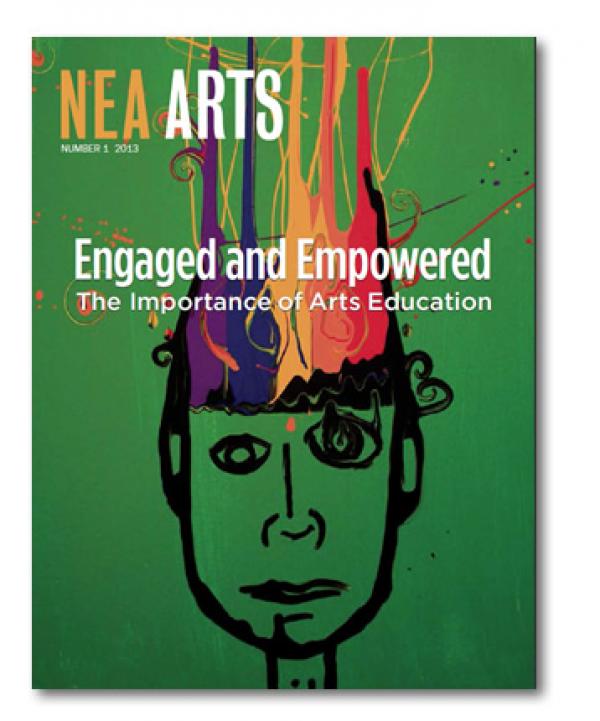 Download Issue
All Issues
About this Issue
Whether it was making a pinch pot, performing in a play or dance recital, or singing in the choir, most of us can remember participating in the arts during our school years. Recent research by James Catterall found that we were not just learning dance, music, theater, and visual arts -- he discovered that students with access to in-school arts instruction performed better academically, participated more actively in extracurricular activities, and were more likely to pursue higher education.
In other words, arts education doesn't just teach skills to future practitioners of the arts. It teaches children the creativity, collaboration, and critical thinking skills needed to succeed in the 21st century. (You can read the full report here.)
In this issue of NEA Arts, we'll visit communities that are ensuring students have opportunities to learn in the arts -- communities that are putting the Catterall research into action. From turning around failing schools thanks to the Turnaround Arts initiative to promoting musical composition among Hopi and Navajo youth to rigorous dance education in St. Louis, and to school districts from Austin, Texas, to rural Gates County, North Carolina, including the arts as part of core curriculum in communities across the country is empowering students.
In the coming months, the NEA will be unrolling a new plan for arts education. By leveraging our investments, driving data collection and research, collaborating with public and private partners for collective impact, and developing strategic leadership, we hope to ensure that every child, in every state, is engaged and empowered through an excellent arts education. Stay tuned as we announce this exciting new strategy!