The Story of Our Culture: The Artist's Place in the Community
American Artscape | 2014 No. 2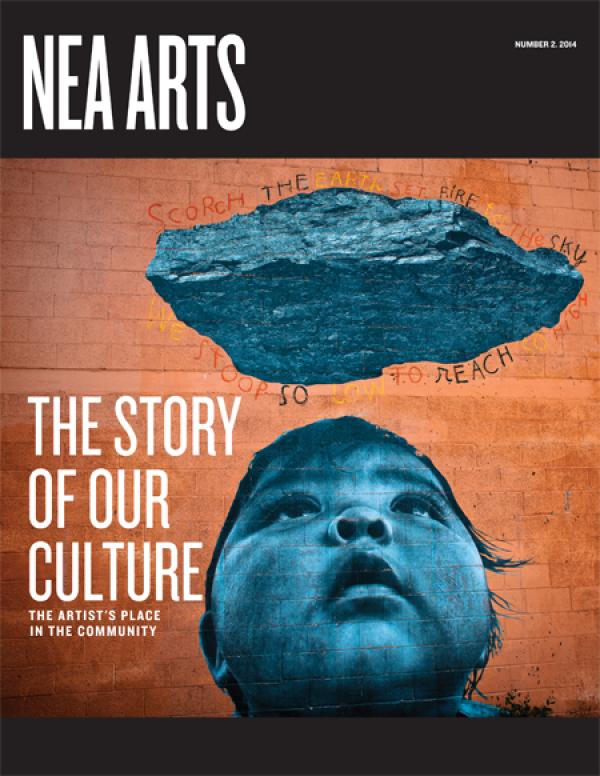 Download Issue
All Issues
About this Issue
There is a symbiotic relationship between artist and community. The artist needs an audience to interact with their art, and the community benefits from the inspiration and improved environment the art provides. Some artists, however, move beyond this give-and-take, and are so immersed in their communities that their work and identity are inextricably bound with a certain place or people, such as street artist Jetsonorama on the Navajo reservation in Arizona or Irvin Mayfield in New Orleans.
Others, like Ballet Hispanico and Deaf West Theatre, have focused their organizations on serving specific populations, while the Wing Luke Museum in Seattle, Washington, actually engages with the Asian-Pacific community to curate the art it presents. Carolyn Mazloomi, a 2014 NEA National Heritage Fellow, champions her fellow African-American quilters to ensure they are treated fairly, and Meg Medina uses writing to reach an audience typically underrepresented in children's literature: young Latinas.
All the stories in this issue are told in the first person, either by the artist or the head of the featured organization. Taken together, they explore the fluid nature and meaning of community, and its relationship with art.