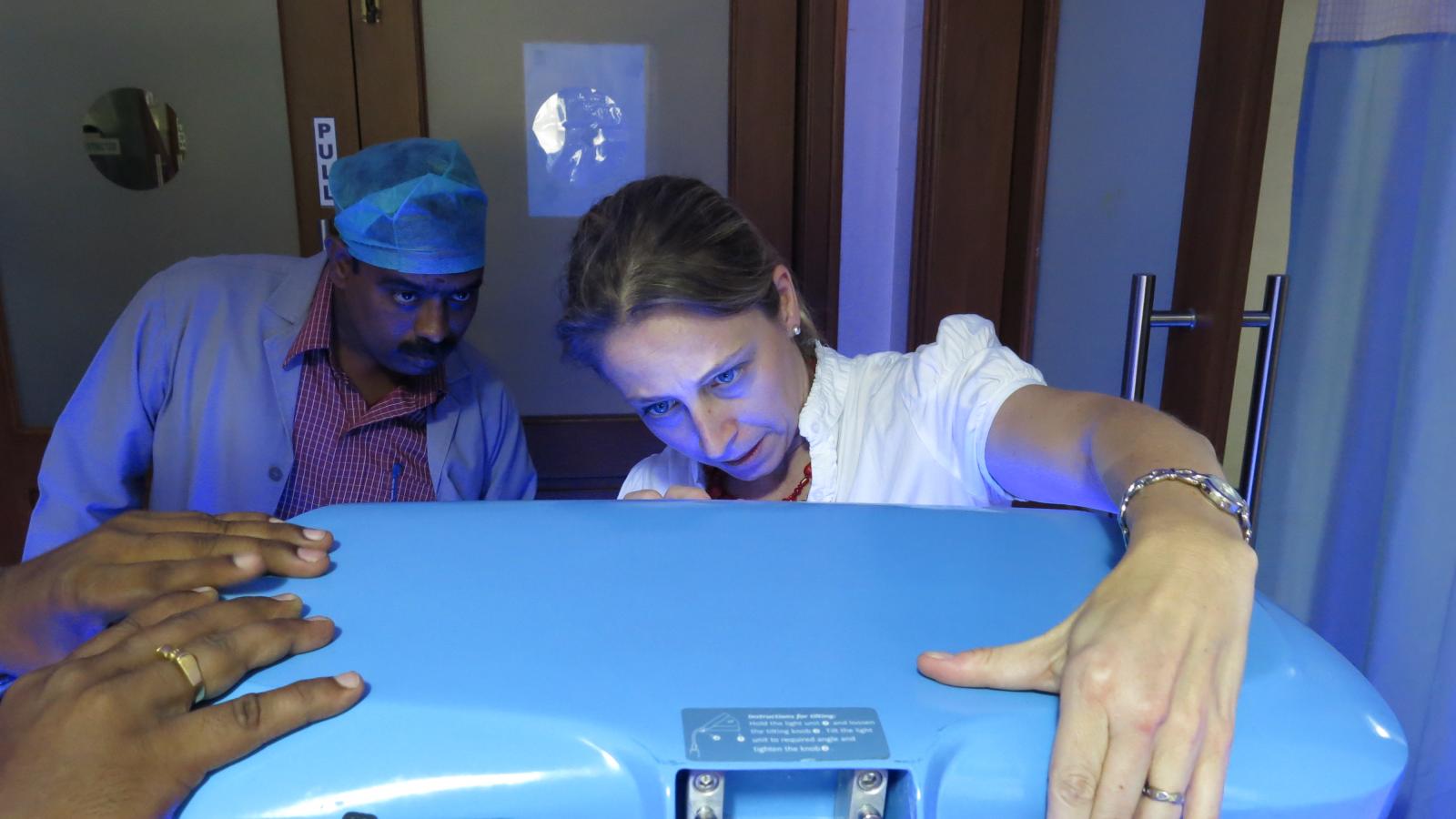 A motorcycle accident leads to the amputation of a leg. If it happens in, say, Washington, DC, the hospital might offer several choices of prosthetic limbs, most likely covered by insurance. If, however, you live in a poorer country where the average income is $4 a day or even less, the options are much more limited—most likely one choice that works inefficiently and is, well, ugly. And it's that situation that the design firm D-Rev is working to address.
D-Rev has a mission: to make a difference with the products it develops, not just in terms of the people who use their wares but in the very approach designers take to their work. The company currently has two products in full production. Brilliance is a phototherapy device used to treat jaundice in newborns. The second product, the ReMotion Knee, is a prosthetic knee that was piloted at the Jaipur Foot Organization in India.
D-Rev is one of a growing number of design practices focusing on social impact design. So, what is social impact design and why does it matter? According to Design and Social Impact, a white paper developed by the NEA in partnership with Cooper Hewitt and the Lemelson Foundation, social impact design refers to the practice of design for the public good, especially in disadvantaged communities. The field includes not only product designers like the D-Rev team, but a number of practices, including graphic design, urban design, and architecture.
Krista Donaldson, who heads D-Rev, confesses, however, that she doesn't see much difference between design and social impact design. "I think about design as following a problem. So in that case there is very little difference," she explained. "I guess what clarifies social impact is that the problem that you are focused on relates to a social issue or a problem that may not get addressed through standard for-profit entities."
D-Rev was founded in 2007 by designer Paul Polak and technologist Kurt Kuhlmann. (Donaldson was hired as CEO in 2009.) According to Donaldson, the original idea was that the company would "develop a bunch of technology and send it off and help people and save lives." But it quickly became clear that traditional models of design and production wouldn't work. The team realized that in order to make a measurable impact with its products, they would have to put the user—and not the design—at the heart of the process, and also develop clear feedback mechanisms along every step of the way. "If you truly want to solve a problem, you have to take more of a systems approach to solving it," said Donaldson. "You have to understand that designing a product is maybe 25 percent [of the process] but you still have to figure out how the product gets made and you have to figure out how the product gets to the people who need it and how they are going to use it."
This user-centric approach means that D-Rev goes through multiple iterations of every step of bringing new products to market. They also maintain a particularly flexible production timeline. "We could be designing for impact assessment in the earliest stages of product development even though impact assessment comes after the product has scaled and reached customers," Donaldson said.
While functionality is an important goal for D-Rev designs, as with any well-designed product, aesthetics also have a key role. Donaldson said, "Beauty, functionality, everything is totally entwined because at the end of the day you are designing the best possible products for the users." She noted that, particularly in healthcare environments, "it's almost like [there's] an absence of beauty. And the reality is everybody wants something beautiful."
Donaldson said that beauty can be a palliative aid in hospital or clinical settings. "Having more sunlight in a room [helps] people get better faster. And having more thoughtful, beautiful-type things makes people better. And I think that's something that's been totally overlooked…so we have really prioritized designing beautiful products, and products that meet the needs of [the patients.]"
The desire for beauty and utility probably doesn't sound unusual to first-world dwellers, but it's an atypical approach for companies whose products are targeted to low-income markets. According to Donaldson, the typical strategy for those countries has been, "You are poor; we are giving you something; you should be really grateful for it, putting aside what the quality of what we're giving you is." She characterizes that as a dinosaur mentality. "We need to treat people like customers. They should have choices," she asserted.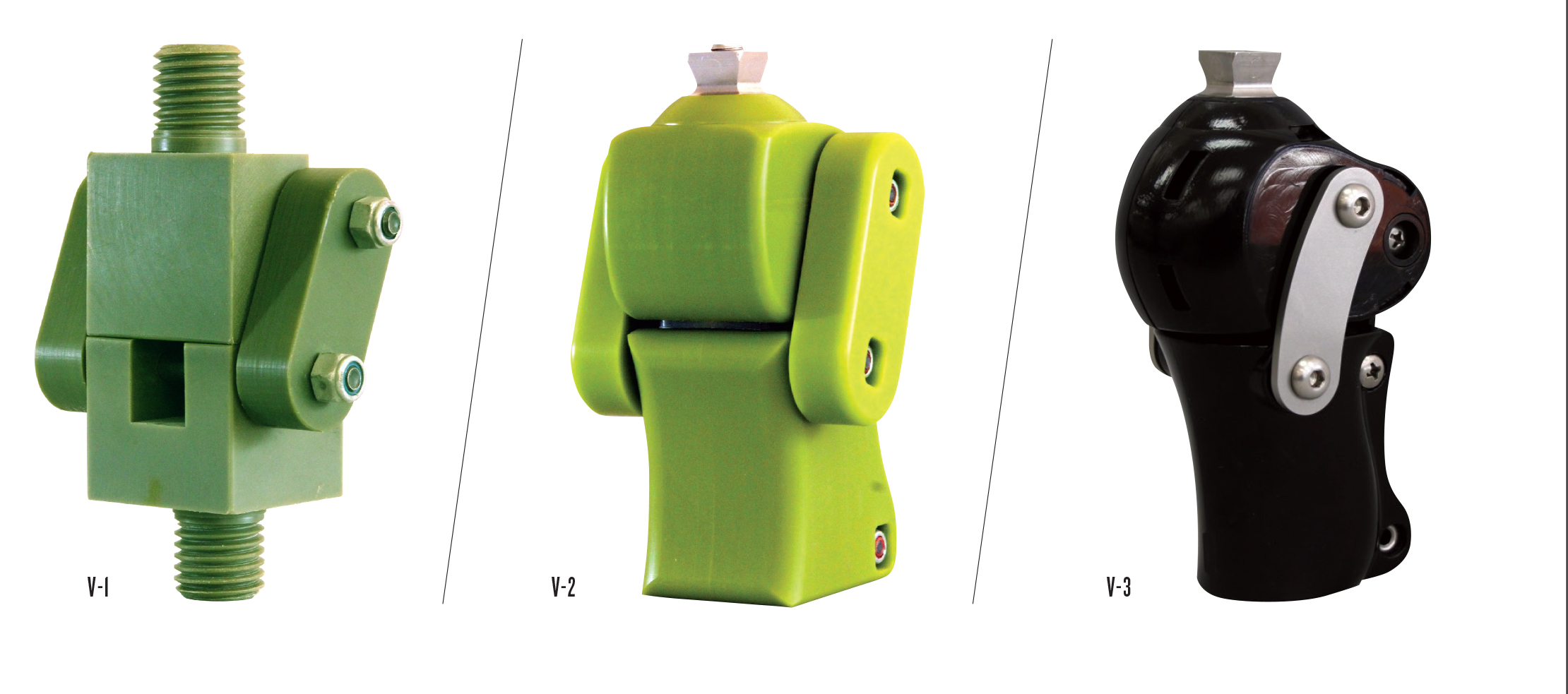 The preliminary design for the ReMotion Knee resulted from a project by graduate students at Stanford University. Fine-tuned with the help of continuous feedback from Indian users—complaints included that the knee was noisy, too heavy, bulky—as well as experiments in mass production, ReMotion is now in its third iteration, boasting, according to D-Rev's website, an 86 percent satisfaction rating overall across more than 6,000 users.
Perhaps even more remarkable than the high functionality and aesthetic quality of ReMotion Knee is its affordability. Most of the amputees who are treated with the product live on only dollars per day. Donaldson doesn't think that poor patients should have to sacrifice quality of any sort because of economics. By paying fierce attention to emerging technologies and eschewing the typical mark-up for such devices, D-Rev keeps its designs at a manageable price point.
"With this combination of beauty and functionality," Donaldson said, "we really want to shift away from [the idea of] a poor person's product to an affordable, high-quality product, because regardless of your income you want the most beautiful and the best product you can get." The goal is not to constantly remind ReMotion users of a disability that has most likely left them unemployable and economically dependent but to use the design to help them feel powerful so they can return to work and self-sufficiency.
While D-Rev is rightfully proud of the high level of satisfaction reported by users of both the ReMotion Knee and the Brilliance phototherapy device, that is only part of the equation. The company also wants to share its best practices with the design community at large and to mentor the next generation of designers.
With help from NEA funding, one way in which D-Rev shares its work is through impact dashboards, which give an in-depth, qualitative look at how a particular product has affected its target audience. For example, a quick glance at the dashboard for Brilliance shows that nearly 28,000 newborns have been treated with the device, preventing more than 550 deaths. Donaldson considers this transparency a crucial part of the company's practice. "You have to put yourself out there and say this is a solution and we're going to measure how well we think we are solving that problem and use it as a tool to iterate the product or iterate the approach." The dashboards invite the greater design community to not only replicate D-Rev's processes, but also to innovate traditional design tools to solve their own design challenges in other areas of practice.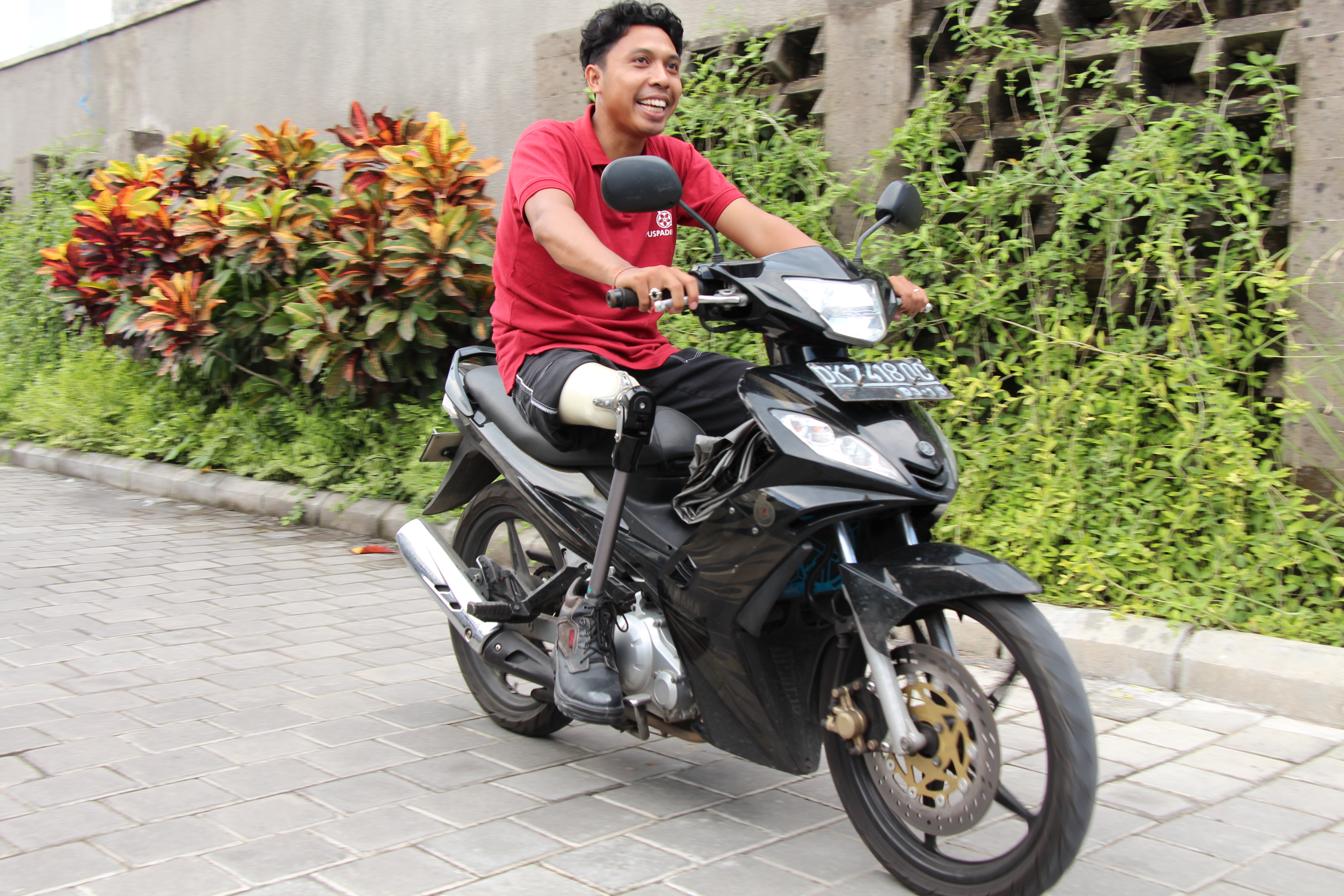 Donaldson hopes that the dashboards, as well as other deep content on the D-Rev website, also help to educate non-designers about the field and change the media conversation. "We disseminate a lot of our findings and I feel like there is a gap in the knowledge of product design even here in the U.S. For example, media stories tend to tell the same story and they focus very much on the product and they tend to forget focusing on the impact."
In addition to inspiring current practitioners, D-Rev also aspires to reach the next generation of designers. Donaldson said their mission is to teach youth that "design is very powerful for solving all sorts of problems." The company currently works with youth from a nearby neighborhood center, teaching them the principles of design and ultimately encouraging them to consider design careers.
"I feel very passionately about diversifying the design community because I do feel we look quite a lot alike or for the most part tend to be white upper-middle class," said Donaldson. "We're not going to have greater diversity and design if we just leave youth out."
Photos courtesy of D-Rev