Amina Claudine Myers
Pianist, Organist, Vocalist, Composer, Arranger, Educator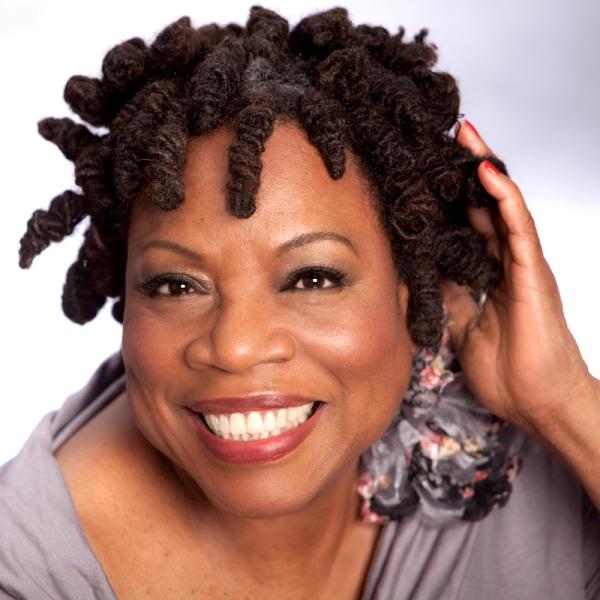 Bio
From her early beginnings as a member of the Association for the Advancement of Creative Musicians (AACM), Amina Claudine Myers has gained acclaim as a skilled composer for voice and instruments, often displaying her gospel influences. Her move to New York City in the 1970s led her to prioritize her compositional work and to take on theatrical production projects.  
Myers was born in Blackwell, Arkansas, and was brought up primarily by her great aunt and her great uncle. She started taking piano lessons at the age of six and, when she was seven, her family moved to a Black community in Dallas, Texas, where Myers continued her lessons. The family moved back to Blackwell in 1957 and, soon after, Myers formed a gospel group that toured the local circuit. The recipient of several college scholarships, she majored in music education at Philander Smith College in Little Rock, Arkansas. During this time, she played in the music department jazz band, became student director for the choir, and taught herself to play the organ.
After graduation, Myers moved to Chicago, where she taught music at an elementary school for six years. She became a member of AACM in 1966 and was one of the performers at the AACM's second concert. In the late 1960s, she added "Amina" to her name.
As an AACM member, Myers started composing for voice and instruments. Her original compositions incorporated traditional influences, including blues, gospel, and jazz. In 1975, she organized her first voice choir for her musical called "I Dream," which was first presented in Chicago. After moving to New York City, she premiered her work "Improvisational Suite for Chorus, Pipe Organ and Percussion"(with an ensemble of nineteen: sixteen voices, two percussionists, and Myers on pipe organ) at St. Peter's Lutheran Church and "When the Berries Fell," consisting of eight voices, electric organ, piano, and two percussionists, at Manhattan Community College.
In New York she wrote for theater, composing music for a number of Off-Broadway productions and even acting in some. She was the assistant musical director for Ain't Misbehavin' prior to its Broadway production. She expanded her palette and has created works for dance and for chamber orchestra and chorus as well as works in collaboration with the Chinese composer and vocalist Sola Lui.
She has also continued working in the jazz realm, recording and performing with many great jazz artists, including notable tours with Lester Bowie, Charlie Haden's Liberation Orchestra, and Archie Shepp. She has performed throughout Europe, Asia, Africa, Australia, and North America, and also held residencies and conducted workshops at colleges and universities nationally and internationally.
Myers has received many grants and awards, including the 2021 Living Legacy Award from Mid Atlantic Arts Foundation and grants from the National Endowment for the Arts, Meet the Composer, and New York Foundation for the Arts. She was inducted into the Arkansas Black Hall of Fame in 2001 and the Arkansas Jazz Hall of Fame in 2010. She resides and teaches privately in New York City.
Select Discography
Poems for Piano: The Piano Music of Marion Brown, Sweet Earth, 1979
Muhal Richard Abrams, Duet, Black Saint, 1981
Women in (E)Motion Festival, Tradition & Moderne, 1988
Augmented Variations, Amina C Records, 2005-2008
Sama Rou: Songs from My Soul, Amina C Records, 2016
Being selected as a 2024 NEA Jazz Master is a wonderful surprise and a great honor in my career as a musician. I am thoroughly surprised and ever grateful to be included amongst great artists that have come before me. This award has shown me that my music has touched people in a positive, spiritual, and loving way. I am inspired much more, and for that I am thankful.