Charlie Haden
Bassist, Composer, Educator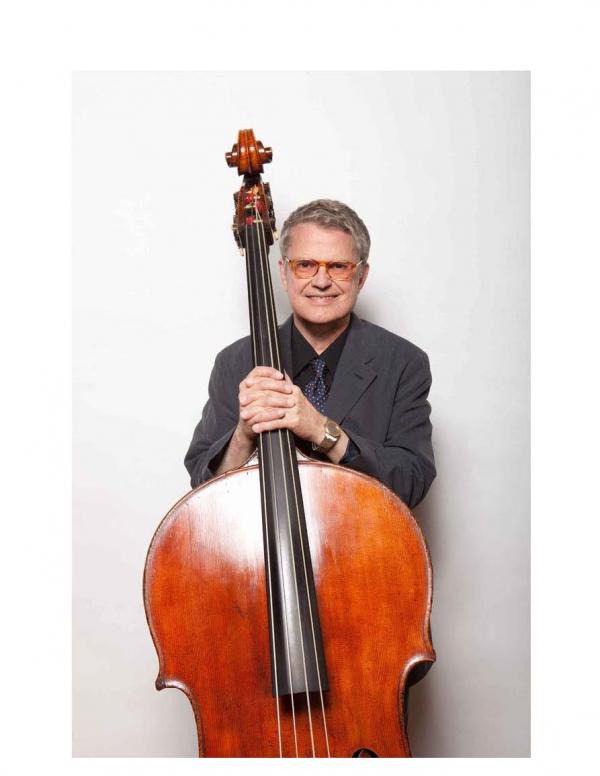 Bio
"This award means that I have been recognized by my peers as having contributed, in a meaningful way, to this art form that we call "jazz" and hopefully to this planet that we call "home." It is a great honor. This will also help me to complete various projects that I'm working on, including my book."
Musician, composer, bandleader, educator, producer, activist, Charlie Haden created a powerful collection of work during his long and productive career. Lyrical and expressive on the bass, he embraced a variety of musical genres, ranging from jazz to country to world music. His work as an educator led to the creation of the Jazz Studies program at California Institute of the Arts in 1982 where he focused on the spirituality of improvisation.
Haden began his musical life at the age of 22 months, when he sang on his parents' country-western radio show. He began playing bass in his early teens and in 1957 moved to Los Angeles, where he met and shared the stage with such legends as Art Pepper, Hampton Hawes, Paul Bley, and Dexter Gordon. It was there that Haden first met Ornette Coleman, eventually joining the saxophonist's innovative quartet with trumpeter Don Cherry and drummer Billy Higgins. His work with the group and on their influential recordings (from 1959's The Shape of Jazz to Come to 1961's This Is Our Music) helped move the bassist from an accompanying position to one of innovation and more direct improvisatory participation.
In 1969, Haden made his first individual musical statement by forming a revolutionary large ensemble called the Liberation Music Orchestra, and released an album of the same name. Commissioning noted pianist/composer Carla Bley as arranger, Haden blended experimental big band jazz with the folk songs of the Spanish Civil War to create a powerfully original work.
From 1967 to 1976, Haden worked with Keith Jarrett's trio and quartet, which included Paul Motian and Dewey Redman. In 1986 he formed Quartet West, an ensemble he established to play more mainstream, bop-oriented material, with which he continues to perform and record. Over the years, his love of the duet format teamed him with musicians such as Hank Jones, Kenny Barron, Alice Coltrane, Pat Metheny, and, most recently, Keith Jarrett for their albums Jasmine and Last Dance. Haden shared a 1997 Grammy Award with Metheny for their Beyond the Missouri Sky album, one of three Grammys that Haden received.
Haden's love of world music resulted in collaborations with international players such as Brazilian guitarist Egberto Gismonti, Argentinean bandoneon master Dino Saluzzi, Cuban pianist Gonzalo Rubalcaba, and Portuguese guitar giant Carlos Paredes. He also returned to his roots, releasing an unexpected album of Americana music in 2008, Rambling Boy.
He earned numerous national and international honors and awards, including the Los Angeles Jazz Society prize for "Jazz Educator of the Year;" France's Grand Prix Du Disque Award; Japan's Swing Journal magazine's Gold, Silver, and Bronze awards; the Montreal Jazz Festival's Miles Davis Award; a Guggenheim Fellowship; and four NEA grants for composition.
Selected Discography:
Liberation Music Orchestra, Impulse!, 1969
Charlie Haden Quartet West, Haunted Heart, Verve, 1991
Charlie Haden/Hank Jones, Steal Away, Verve, 1994
Charlie Haden/Pat Metheny, Beyond the Missouri Sky, Verve, 1996
Charlie Haden Quartet West, Sophisticated Ladies, Emarcy, 2010