George Russell
Composer, Arranger, Theoretician, Pianist, Drummer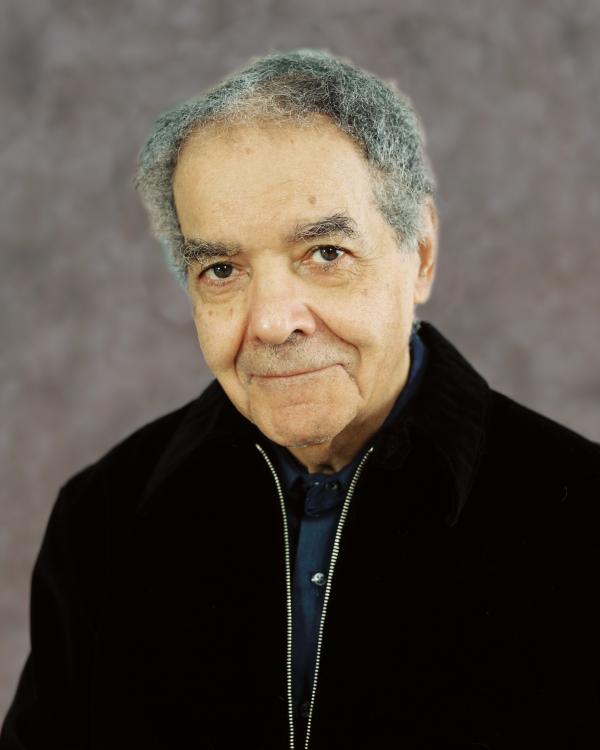 Bio
George Russell was first and foremost a composer rather than an instrumentalist, and was one of the most important jazz theorists of the latter half of the 20th century. He first expressed himself musically on the drums in the drum and bugle corps. After high school, Russell attended Wilberforce University, where he found gigs playing drums at local clubs. Russell's study of composing and arranging increased while he was bedridden with a case of tuberculosis at 19. It was during this time that he began formulating his unprecedented musical theorems.
While his first arrangements were for the A.B. Townsend Orchestra, a Cincinnati dance band, Russell's initial major band affiliation was as a drummer with Benny Carter. Later he found work arranging with the Earl Hines band. His first major score was "Cubano Be, Cubano Bop," an Afro-Cuban piece written for the Dizzy Gillespie big band. Russell followed that with charts for Lee Konitz ("Ezz-thetic" and "Odjenar") and Buddy DeFranco ("A Bird in Igor's Yard"). He continued his advanced composition study with Stefan Wolpe. His theory, The Lydian Chromatic Concept of Tonal Organization, was eventually published in book form in the mid-1950s. Russell's concept involves a composition system based on using the Lydian scale, rather than the major scale, as the basis for analysis and composition.
Music theoreticians hailed this as a breakthrough, and it was perhaps the first major contribution by a jazz musician to the field of musical theory. Russell's continued refinement and study of this concept eventually led him to academia. During 1958-59, he taught at the Lenox School of Jazz. In the meantime, his theories on modes influenced Miles Davis and Bill Evans (who studied with Russell), leading to the creation of Davis' masterpiece, Kind of Blue. In the early 1960s, Russell led several small groups, which included musicians such as Eric Dolphy and David Baker, and made some significant recordings before moving to Scandinavia. There he continued to refine his theories and work with Scandinavian musicians, among them Jan Garbarek and Terje Rypdal, before returning to the U.S. in 1969. That year he took a teaching position at New England Conservatory of Music at the invitation of then president Gunther Schuller. In the late 1970s, Russell formed big bands to play his music, creating his Living Time Orchestra in 1978. The orchestra made frequent tours of Europe, including residencies at the Perugia Jazz Festival.
In addition to teaching and lecturing at other conservatories and universities, Russell was the recipient of numerous awards, honors, and grants, including a MacArthur award, two Guggenheim fellowships, and election to the Royal Swedish Academy. In 1969, he received the first NEA grant in the area of jazz. Russell published the revised and expanded edition of his Lydian Chromatic Concept in 2001.
Selected Discography
Jazz Workshop, RCA Victor, 1956
New York, NY, Impulse!, 1958
Ezz-Thetics, Original Jazz Classics, 1961
The African Game, Blue Note, 1983
The 80th Birthday Concert, Concept, 2003