Joe Henderson
Saxophonist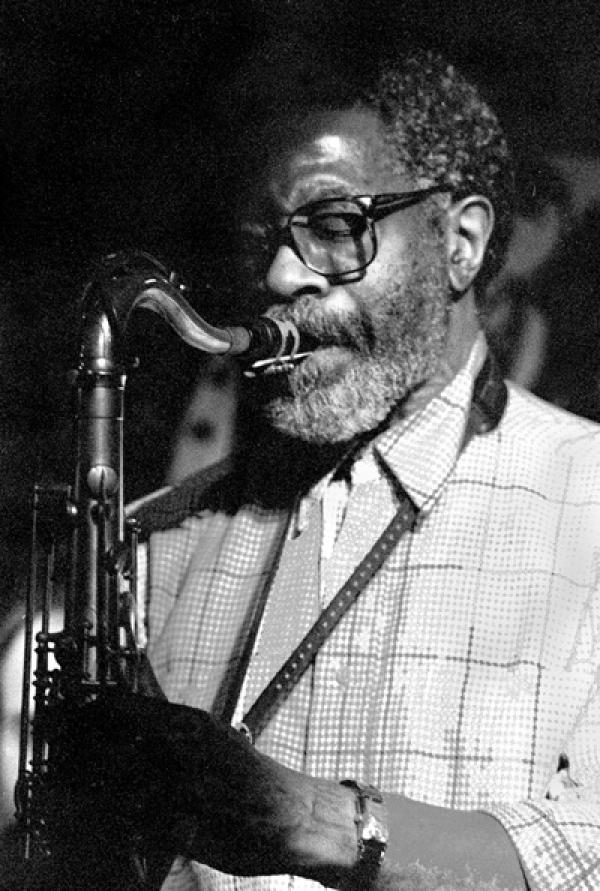 Bio
One of the more distinctive tenor saxophone voices to have emerged during the 1960s, Joe Henderson's rich tone and strong sense of rhythm influenced scores of tenor saxophonists who followed him. In concert, his aggressive playing was often tempered by a melodic touch on ballads.
Growing up in Lima, Ohio, he first played the drums, switching to tenor saxophone at age 13. After high school he studied at Kentucky State College, then Wayne State in Detroit from 1956-60, as well as under the private tutelage of pianist Barry Harris. One of his first jazz jobs was alongside saxophonist Sonny Stitt. In 1960, he then led his own band in Detroit until entering the Army that year, playing in the Army band until 1962.
After leaving the Army, Henderson eventually moved to New York, where he worked with organist Jack McDuff, then co-led a band with Kenny Dorham during 1962-63. His first recording as a leader in 1963, Page One, was one of the most popular releases for the Blue Note label, and led to one of his richest recording periods both as a leader and sideman. He played with Horace Silver in 1964-66, and Andrew Hill in 1965, both Blue Note artists. His work on Lee Morgan's album The Sidewinder, especially on the hit title track, contains some of his best solos of the period. During the late 1960s, he was part of the cooperative band, the Jazz Communicators, with Freddie Hubbard and Louis Hayes.
At the end of the decade he spent more than a year with the Herbie Hancock Sextet (1969-70), and joined the pop band Blood, Sweat & Tears for a short time in 1971. Thereafter he worked mainly as a leader and freelance saxophonist. His bands employed a number of outstanding musicians and, following his Blue Note years, he made a series of rewarding discs for the Milestone label.
In the 1990s, Henderson experienced a resurgence in popularity with a series of well-received albums on the Verve label. His recordings of the music of Billy Strayhorn, Miles Davis, and Antonio Carlos Jobim in inventive arrangements were inspired, and he showed a skill for big band arrangement with his 1996 release, Big Band. Henderson stopped performing in 1998 after suffering a stroke.
Selected Discography
Page One, Blue Note, 1963
Four!, Verve, 1968
The State of the Tenor, Vol. 1 & 2, Blue Note, 1985
Lush Life: The Music of Billy Strayhorn, Verve, 1991
Big Band, Verve, 1992-96