Andrew Hill
Pianist, Composer, Arranger, Bandleader, Educator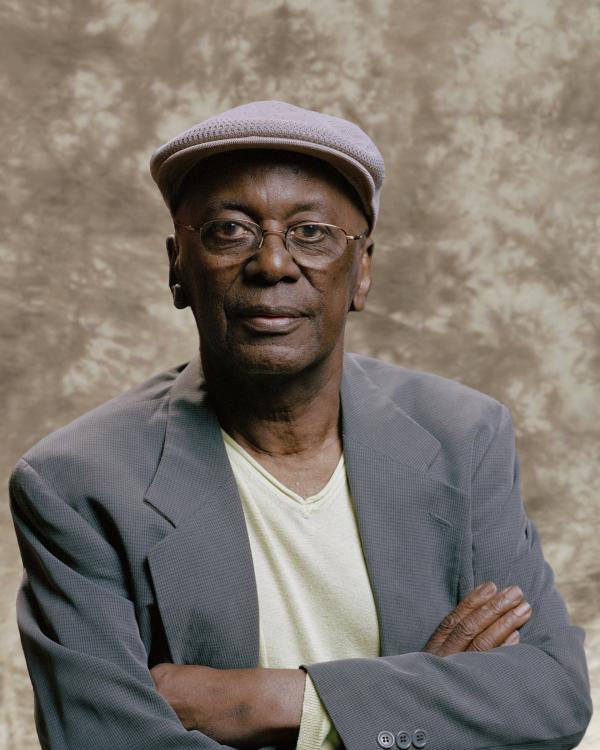 Bio
Recognized by Blue Note Records' founder Alfred Lion as his "last, great protégé," pianist Andrew Hill spent 40 years composing, performing, recording, and mentoring young musicians.
Born in Chicago in 1931, Andrew Hill began teaching himself to play piano at age 10, and was later introduced to German composer and music theorist-inexile Paul Hindemith. He started performing in 1952 with touring jazz musicians, including Charlie Parker, Dinah Washington, Coleman Hawkins, and Miles Davis.
He moved to New York in 1961 and shortly thereafter was contracted by Alfred Lion at Blue Note Records as a leader and a sideman, producing his early classics for the label, such as Point of Departure and Black Fire. Hill's Blue Note sessions with acclaimed musicians such as Eric Dolphy, Kenny Dorham, John Gilmore, Roy Haynes, Joe Henderson, and Elvin Jones cemented his reputation as a musician and composer of some renown.
Hill served as composer-in-residence at Colgate University of Hamilton from 1970-72. In California, he performed in concert and taught classes at public schools and social service institutions before becoming an associate professor of music at Portland State University, where he established the successful Summer Jazz Intensive. He also performed and taught at Harvard and Wesleyan universities among others.
He returned to New York City in the 1990s, reestablishing himself as a pianist, ensemble leader, and composer. In 2000, Hill released Dusk, a song cycle loosely based on Jean Toomer's 1923 book Cane, with yet another phenomenal band. The album brought him to the attention of and garnered him acclaim from a larger jazz audience, claiming a place on best-album-of-the-year lists in Fortune Magazine, San Diego Union Tribune, Philadelphia Inquirer, JazzTimes, and DownBeat.
The new attention led to reissues of his classic Blue Note recordings of the 1960s and new issues of some previously unreleased recordings from that time period. One of the most interesting was Passing Ships, a previously unknown nonet recording that prefaced his big band recording in 2002, A Beautiful Day, by more than 30 years. In 2003, he received the prestigious Danish award, the JazzPar Prize.
After fighting lung cancer for many years, Hill succumbed to the disease in April 2007. He was notified of the NEA Jazz Masters award before his passing, and his wife accepted the award on his behalf.
Selected Discography
Point of Departure, Blue Note, 1964
Passing Ships, Blue Note, 1969
Live at Montreux, Freedom, 1975
Dusk, Palmetto, 1999
Time Lines, Blue Note, 2005