Ornette Coleman
Saxophonist, Trumpeter, Violinist, Composer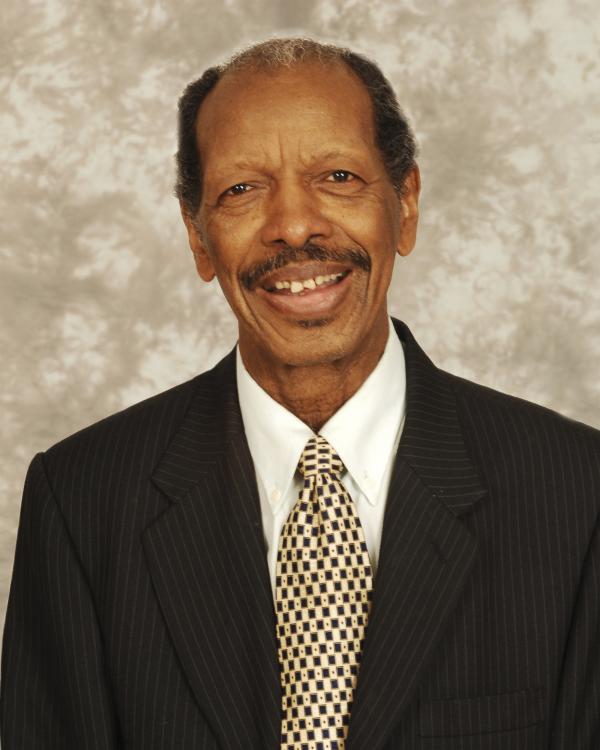 Bio
Ornette Coleman was one of the true jazz innovators, whose sound was instantly recognizable and unquestionably unique. Coleman's work ranged from dissonance and atonality to liberal use of electronic accompaniment in his ensembles, as well as the engagement of various ethnic influences and elements from around the globe. While experimenting with time and tone, his strong blues roots were always evident.
For the most part, Coleman was self-taught, beginning on the alto saxophone at age 14. Coleman's earliest performing experiences were mostly with local rhythm-and-blues bands. Coleman settled in Los Angeles in 1952. His search for a different sound and approach, a means of escaping traditional chord patterns and progressions, led some critics to suggest that he did not know how to play his instrument. In reality, he was studying harmony and theory zealously from books while supporting himself as an elevator operator. His performances in clubs and jam sessions were often met with derision if not outright rejection and anger from his fellow musicians and critics. Coleman soldiered on, honing his sound with like-minded musicians, including trumpeter Don Cherry, drummer Billy Higgins, and bassist Charlie Haden.
The year 1959 was an important one for Coleman and his band: he signed a recording contract with Atlantic Records, recording the first album to really present his new sound, Tomorrow Is The Question!; his quartet was invited to participate in what became a historic session at the Lenox School of Jazz in Massachusetts, being championed by John Lewis and Gunther Schuller; and the band began an extended engagement at the Five Spot Cafe in New York. Meanwhile, Coleman was developing an approach to his music that he was to dub "harmolodics."
Coleman's albums for Atlantic were quite controversial at the time. Perhaps the most controversial of this series of albums was Free Jazz, recorded with a double quartet as essentially one continuous collective improvisation, which influenced avant-garde recordings in the 1960s and 1970s. After that recording, Coleman took time off from playing and recording to study trumpet and violin.
Coleman then began to expand his compositional outlook. His writing included works for wind ensembles, strings, and symphony orchestra (notably his symphony Skies of America, recorded with the London Philharmonic). Coleman's ongoing experiments took him to Northern Africa to work with the Master Musicians of Joujouka, and he performed with an electric ensemble he called Prime Time. He was a recipient of Guggenheim Fellowships for composition, a MacArthur grant, and the prestigious Gish Prize in 2004. In 2007, he received the Pulitzer Prize in Music for his recording Sound Grammar and a Grammy Lifetime Achievement Award.
Selected Discography
The Shape of Jazz to Come, Atlantic, 1959-60
Free Jazz, Atlantic, 1960
At the Golden Circle, Stockholm, Vol. 1-2, Blue Note, 1965
In All Languages, Verve/Harmolodic, 1987
Sound Grammar, Sound Grammar, 2005