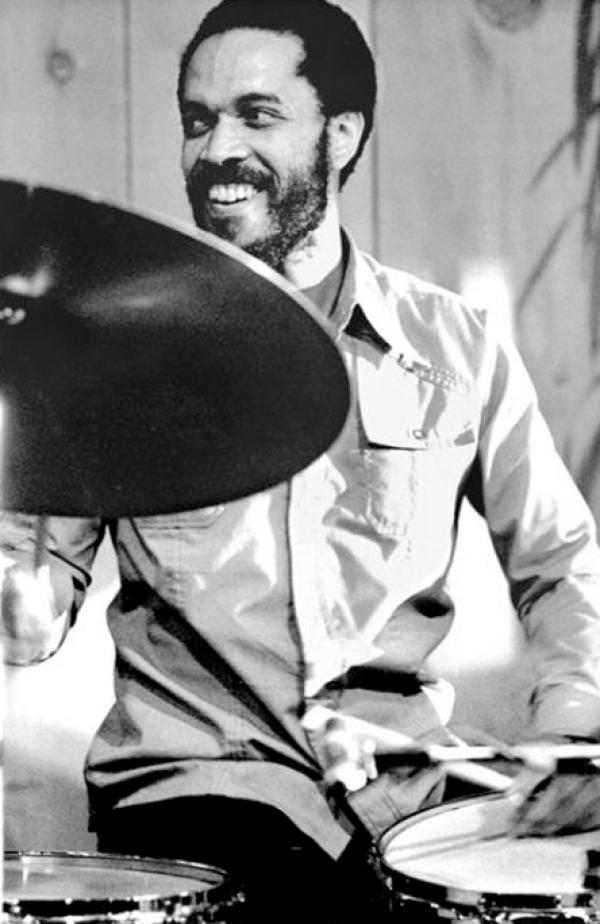 Bio
Known among musicians and fans as "Smiling Billy," Billy Higgins was first introduced to the broader jazz public when he came to the East Coast with the Ornette Coleman Quartet in 1959 for their extended engagement at the Five Spot Cafe. Although he does not have many records under his own name, Higgins was often in great demand as a sideman, providing sensitive accompaniment in a variety of settings.
Higgins started on the drums at age 12. By the time he was 19, he was working in rhythm-and-blues bands, with musicians such as Amos Milburn and Bo Diddley. Other early affiliations included singers Brook Benton, Jimmy Witherspoon, and Sister Rosetta Tharpe. He also began working with jazz artists such as Don Cherry, James Clay, and Walter Benton. He joined the Red Mitchell band in 1957, but soon left to join Ornette Coleman's new band, with which he worked steadily in 1958 and 1959. In the early 1960s, he worked with Thelonious Monk, John Coltrane, and Sonny Rollins. By then he had become one of the most in-demand freelance drummers on the scene, particularly on many Blue Note sessions.
His drumming was an important addition to many recordings, such as Dexter Gordon's Go!, Herbie Hancock's Takin' Off, and Lee Morgan's The Sidewinder, the last two being especially popular jazz albums. He would intermittently work with Coleman again in the 1960s and 1970s as well. Outside of Coleman, a frequent musical collaborator was Cedar Walton, an association that began in 1966 and continued into the 1990s, often in Walton's Eastern Rebellion band.
In 1989, Higgins co-founded a cultural community center, the World Stage, in Los Angeles to advance the position of African-American music, literature, and art. In the 1990s his career was halted by kidney disease, leading to a subsequent kidney transplant. After resuming playing, he remained much in demand for record dates. During 1999-2001, he worked frequently with Charles Lloyd when not leading his own bands, recording some of his most inventive drumming while playing against Lloyd's saxophone.
Selected Discography
Ornette Coleman, Change of the Century, Atlantic, 1959
Soweto, Red, 1979
Mr. Billy Higgins, Evidence, 1984
3/4 For Peace, Red, 1993
Charles Lloyd and Billy Higgins, Which Way Is East, ECM, 2001