Stanley Clarke
Bassist, Composer, Arranger, Producer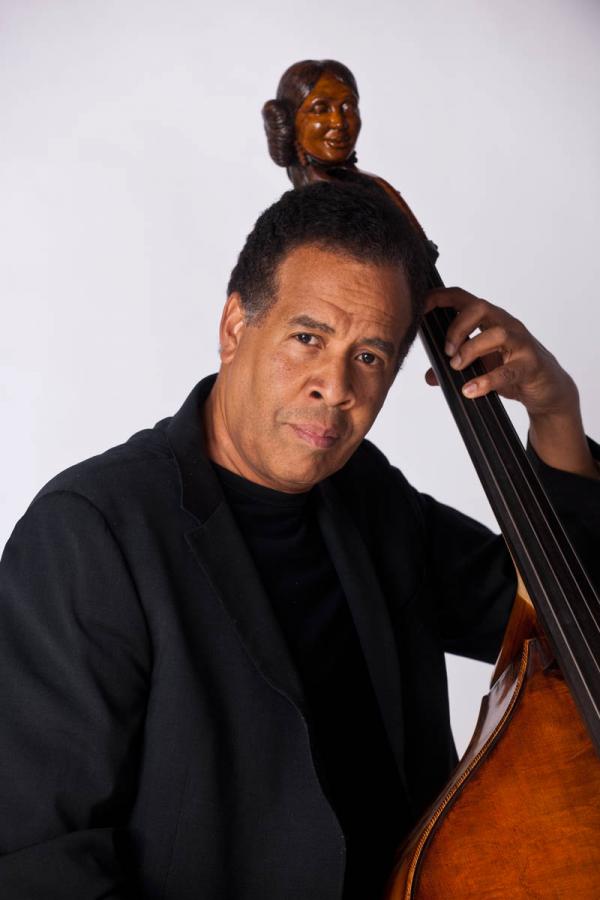 Bio
Stanley Clarke's bass-playing, showing exceptional skill on both acoustic and electric bass, has made him one of the most influential players in modern jazz history. In addition to his solo career, Clarke, as a founding member of the legendary jazz-rock fusion band Return to Forever, has helped redefine the sound of jazz over the last 50 years. Return to Forever—Clarke with fellow seminal members Chick Corea, Lenny White, and Al Di Meola—would become one of the most popular jazz bands of its day, pulling fans from the rock world to achieve commercial success. As part of his strong belief in giving back, he also established the Stanley Clarke Foundation, a charitable organization which awards scholarships to talented young musicians each year.
Clarke grew up in Philadelphia, Pennsylvania, with his mother encouraging him to study music. He first played the violin and cello before settling on the bass, attending the Settlement Music School, where his focus was on studying classical bass repertoire. Clarke made his professional debut at age 15, joining saxophonist Byard Lancaster at the Showboat jazz club. Following studies at the Philadelphia Musical Academy, Clarke moved to New York City, soon working with legendary performers such as Art Blakey, Gil Evans, Stan Getz, Dexter Gordon, and Horace Silver.
With growing notice of Clarke's remarkable abilities on the bass, he embarked on a solo career, transporting the bass from the back of the stage to the front as the lead instrument. In the 1970s, Clarke released a trilogy of successful albums—Stanley Clarke, Journey to Love, and School Days—that cemented his career as a soloist. He teamed up with keyboardist George Duke in the 1980s, touring and recording together and scoring a top 20 pop hit, "Sweet Baby." Clarke continued playing with a host of artists from various genres, from Ronnie Wood and Keith Richards of the Rolling Stones to violinist Jean-Luc Ponty. Always, his distinctive bass stood out. In addition to his innovations with the bass guitar, he also developed instruments such as a piccolo bass guitar and a tenor bass guitar.
Since the 1980s, Clarke has scored for film and television, with more than 75 credits to his name, including the films What's Love Got To Do with It?, Boyz'n the Hood, Romeo Must Die, Poetic Justice, and The Transporter.
Honors received by Clarke include the Miles Davis Award from the Festival International de Jazz de Montréal (2011) for his entire body of work, numerous Downbeat Reader's and Critic's Poll "Best Electric Bass Player" wins, Bass Player Magazine's Lifetime Achievement Award, membership in Guitar Player Magazine's "Gallery of Greats," and an honorary doctorate from the University of the Arts in Philadelphia. He is an invited member of the exclusive Academy of Motion Picture Arts & Sciences. In 2016, some of Clarke's instruments and recordings became a part of the permanent collection at the Smithsonian's National Museum of African American History and Culture (NMAAHC) in Washington, DC. To date, Clarke has won three Grammy Awards and one Latin Grammy. He is still actively touring, composing, and recording.
Selected Discography
Stanley Clarke, Nemporer Records, 1974
School Days, Epic, 1976
Stanley Clarke/George Duke, The Clarke/Duke Project, Epic 1981
The Stanley Clarke Band, Heads Up/Telarc, 2010
Return to Forever, Forever, Concord, 2011
It's an honor to be chosen as a 2022 NEA Jazz Master along with its generous fellowship in commemoration of my more than 50-year career in jazz as a recording artist, performer, composer, conductor, arranger, producer, and film score composer. I have always been an advocate of music education and have enjoyed participating in master classes at universities and festivals whenever possible. Seventeen years ago, I established the Stanley Clarke Foundation. It has been very rewarding to offer scholarships to talented young musicians. I strongly feel that those who have had success in realizing their own vision, as myself, have a duty to help others in their struggle to emerge.