Celebrate 2023 NEA Jazz Master Kenny Garrett!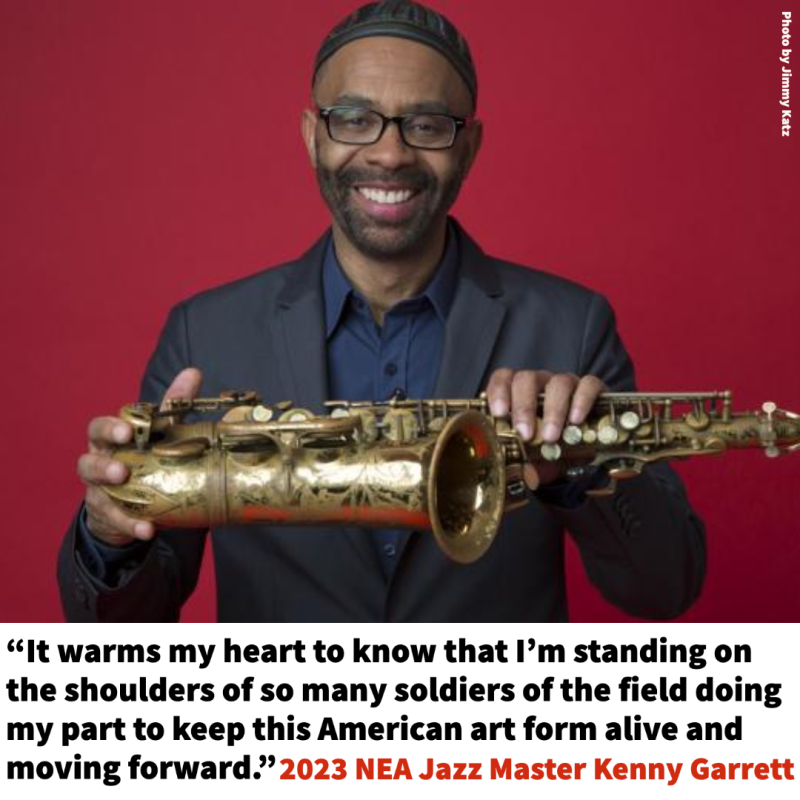 For more than 30 years, Grammy Award-winning saxophonist, arranger, composer, and bandleader Kenny Garrett has garnered critical recognition for his versatility in jazz, blues, and R&B contexts. He began his career performing with the Duke Ellington Orchestra and Mel Lewis Orchestra. In 1987, Garrett began working with Miles Davis, becoming a member of Davis' working group—a collaboration that lasted for five years. MORE.
Join us Saturday, April 1 at 7:30 pm ET as we celebrate the 2023 NEA Jazz Masters: Regina Carter, Kenny Garrett, Louis Hayes, and Sue Mingus. Watch the Tribute Concert webcast live from the Kennedy Center on www.arts.gov.