Arts & Technology
American Artscape | 2012 No. 4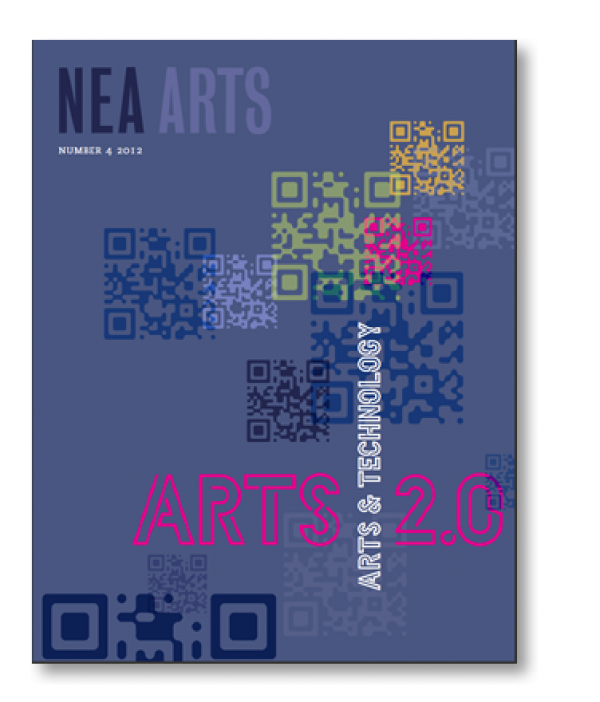 Download Issue
All Issues
About this Issue
From the printing press to the camera, advances in technology have always influenced the arts. Today, the rapid expansion of digital technology is changing the art world in entirely new ways. Books are read on Kindles or iPads, drastically altering the brick-and-mortar landscape of bookstores and libraries. Filmmaking has moved into computer-generated imagery (CGI), a technology that has helped elevate video games into an art form. Some museums are experimenting with crowdsourcing as curatorial strategies, and many more have turned to QR codes, apps, and other online tools as ways to disseminate exhibit information. And, of course, the advent of Twitter, Facebook, and blogs has permanently changed the way stories are told.
So how are arts organizations viewing this change? In a survey of NEA grantees conducted by the Pew Research Center, 81 percent of the respondents stated that the Internet and digital technologies were very important for promoting the arts, 78 percent said these technologies were very important for increasing audience engagement, and 92 percent agreed that technology and social media have made art a more participatory experience. Of the 1,244 arts organizations surveyed, a whopping 99 percent have their own website and 97 percent have a social media presence. And they are using social media to interact with their audiences, either by sharing content, conducting their own online surveys and polls, or hosting discussions. (You can read the entire report at www.pewinternet.org.)
It's no surprise that arts organizations are making use of the new technologies to further their missions, and in this issue we look at some of the more interesting ways in which technology is being used in the arts: from the Smithsonian's mobile strategy to the use of video games for learning to creating a transmedia platform for theater, from the effect of e-books on literature and the publishing industry to the creation of "location-aware" music that changes as you change locations.
These innovative uses of technology to reach new audiences and create new art are just the tip of the digital iceberg, and as we move into the second decade of the 21st century and technology continues to evolve, the uses will just get that much more interesting.
Don't forget to visit our Art Works blog to comment on this issue or to share information on arts in your community, and join us on Facebook and Twitter.