Confident Voices Take Center Stage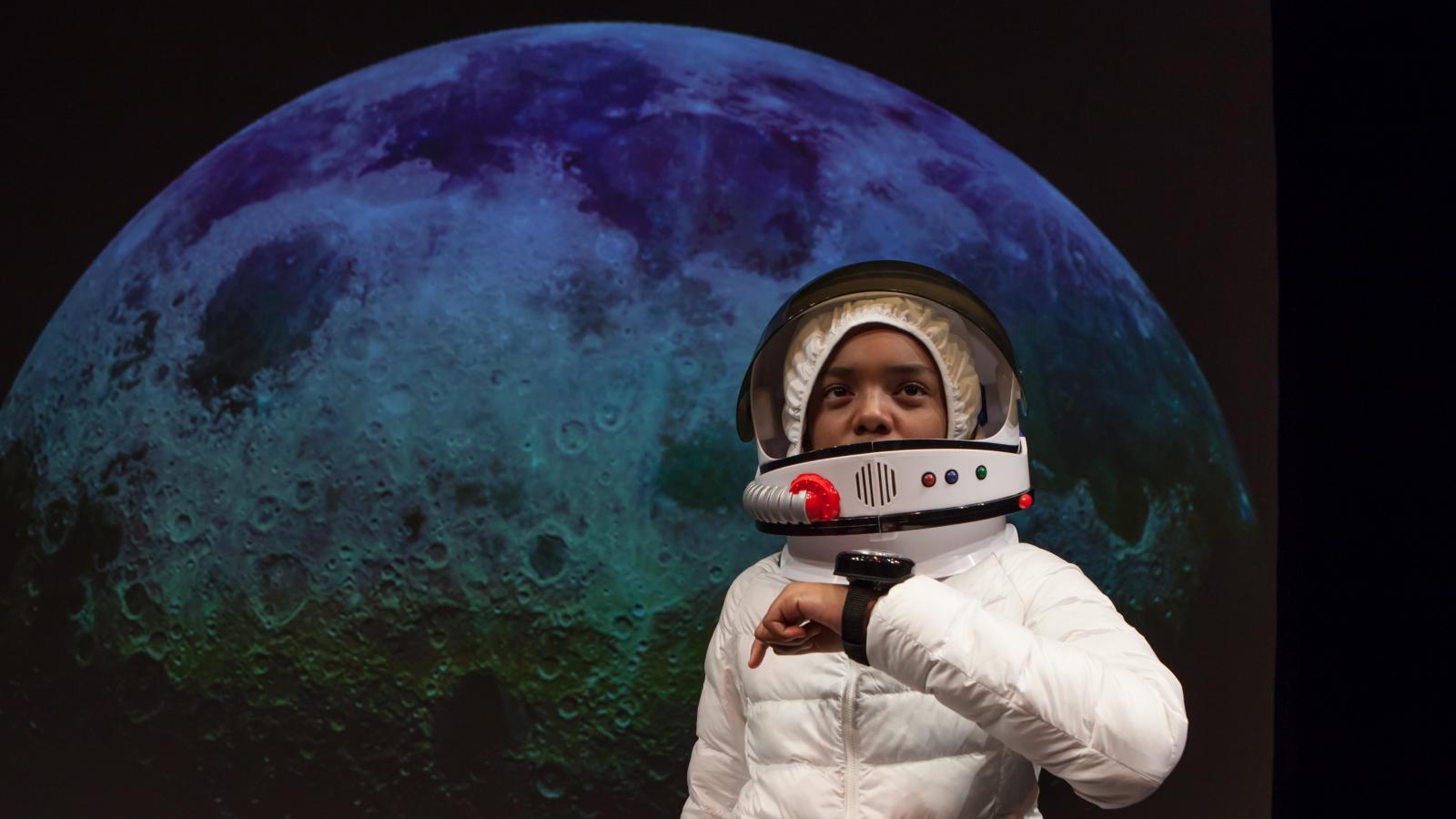 When Taro Alexander was five, he developed a noticeable and persistent stutter when he talked. It took two decades for him to meet another person who spoke the same way he did—and for Alexander, that was two decades too long.
"I remember so much loneliness, confusion, and shame growing up stuttering, and such a strong desire to meet other people who shared the same challenges that I did," Alexander said. "Like every kid, I so desperately wanted to feel cool. And a big reason why I never did was because of the stuttering."
He now leads the Stuttering Association for the Young (SAY), a vibrant arts-based nonprofit created to allow children and teenagers who stutter to face those challenges together instead of by themselves.
"I started SAY in 2001 to make a place where young people who stutter could come and feel okay about who they are, and know that someone who stutters can be successful at life, that stuttering doesn't have to hold you back from doing whatever you want to do," said Alexander, speaking from the organization's headquarters in midtown Manhattan. "I want young people who stutter to know that stuttering can be a part of who they are but doesn't have to define who they are. I also just wanted to make it a cool hang," he added, laughing.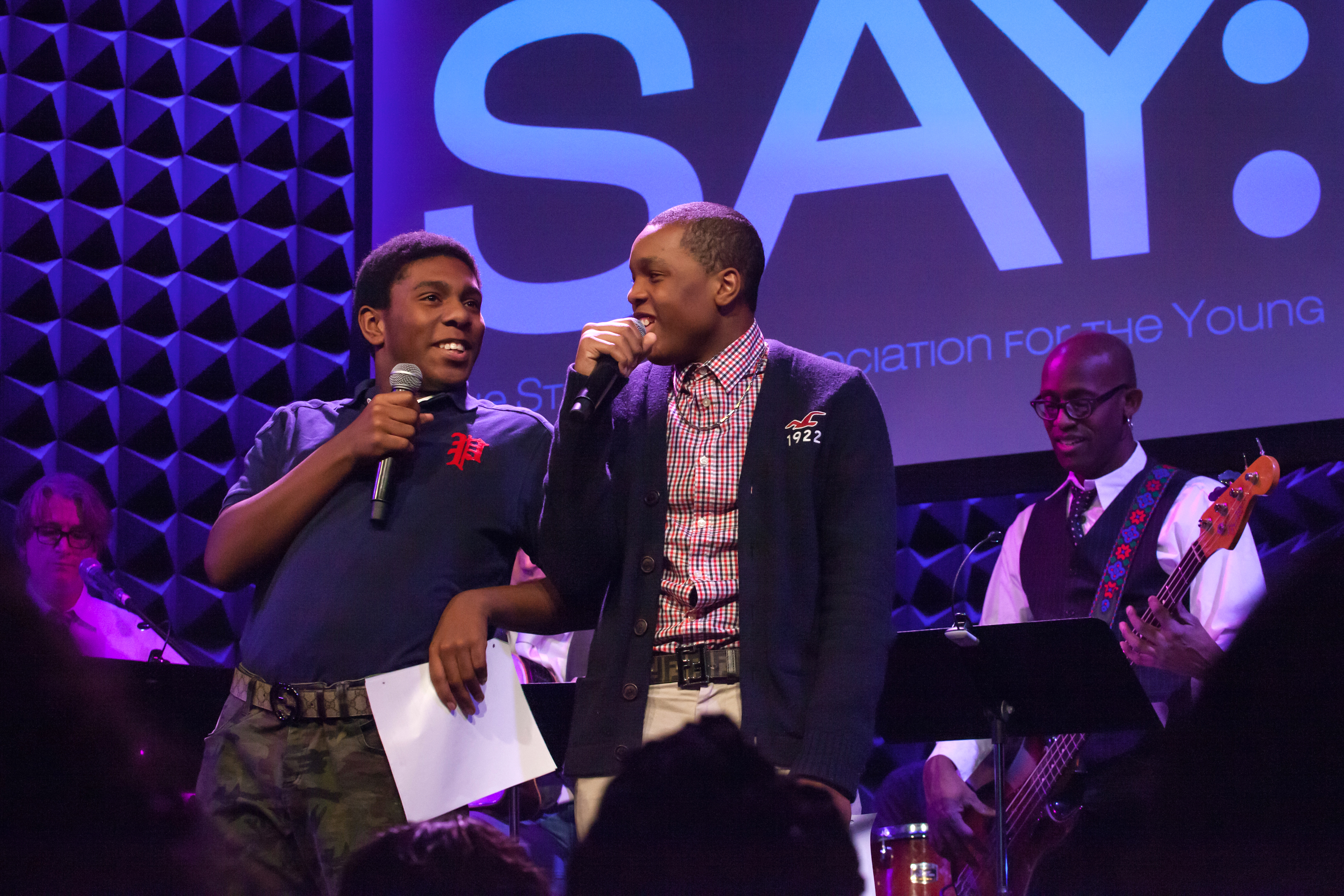 For the past 14 years, Alexander's efforts have garnered widespread recognition and support, manifesting into programs that reach hundreds of children and teenagers every year. SAY's initiatives include Camp SAY, a summer sleepaway program open to young people who stutter, as well as their friends and young family members; a variety of in-person and remote therapy resources to help participants speak with more confidence and less fear; and the My Stutter Blog, where participants can share poems, stories, and media related to their stuttering struggles and triumphs.
Perhaps SAY's most innovative initiative, though, is Confident Voices, an after-school and weekend program rooted in theater and actively supported by the National Endowment for the Arts, as well as by arts figures like actor Paul Rudd and singer and songwriter Carly Simon. Through Confident Voices, participants collaborate with instructors and mentors, including Academy and Tony Award-winning professionals, to create and present original works. Any given Confident Voices show could see students performing onstage alongside noted theater and screen actors. Or those same professional actors might bring to life the writing, direction, lighting design, and other creative visions of their young SAY colleagues.
Travis Robertson, who became a professional actor despite his stuttering, wrote about his experience working with SAY students on the My Stutter Blog: "Seeing the courage and imagination of these students is so familiar and inspiring to me. Working with SAY has given me a profound joy that I never saw coming. And the beauty of it all is that for as far as I've come, I only have to look back to this past week to find the last time I had a stuttering block. I still get nervous before a show, but I'm not afraid of what will be."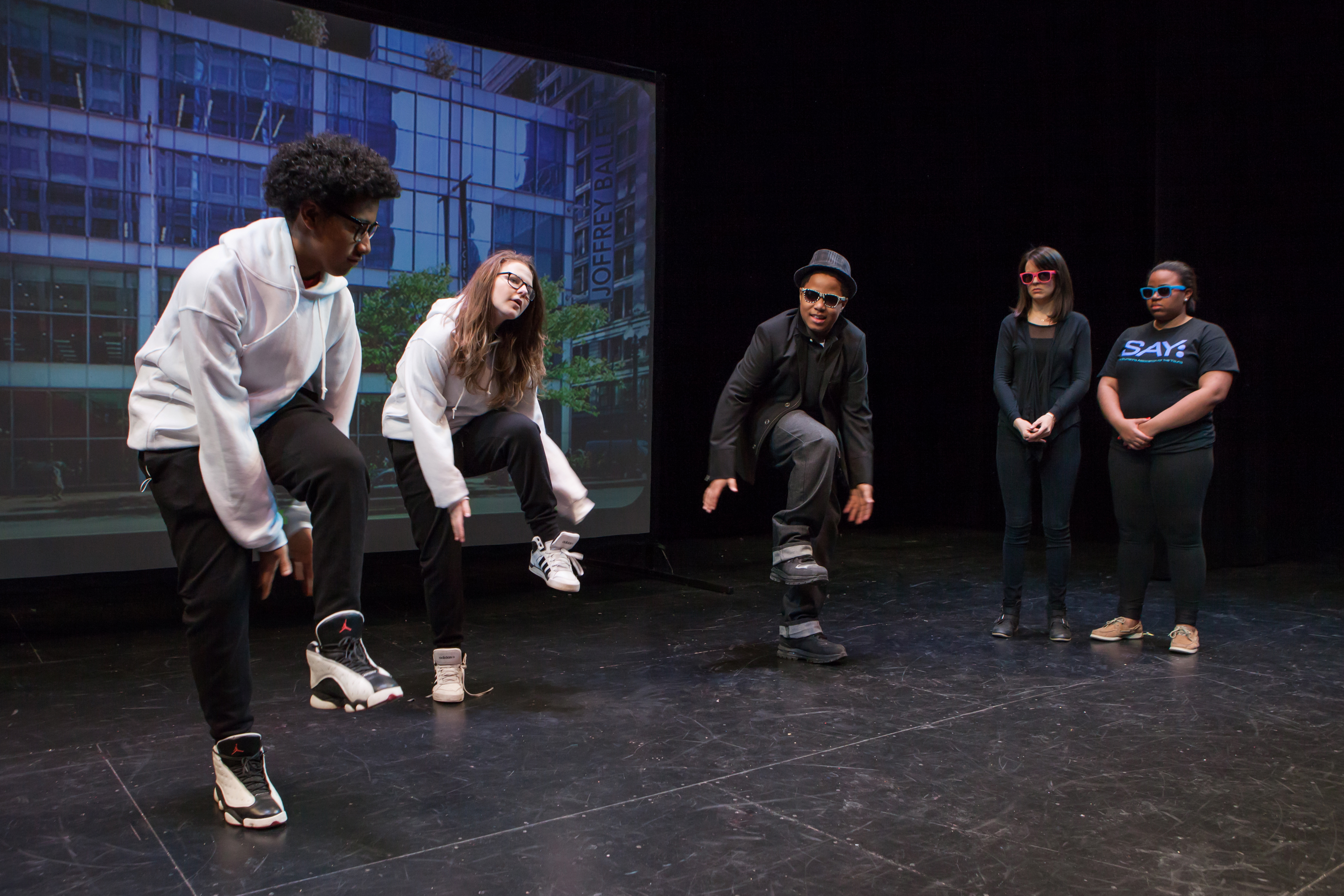 Noah Cornman, SAY's executive director, said, "I love that the performances these kids put together are real, compelling, high-quality art. You might experience some of the most hilarious comedy or gripping drama you've ever seen."
As an example, Cornman cited one SAY student who performs at the organization's galas in front of hundreds of people, winning the crowd over year after year—he has even performed with comedian and HBO star John Oliver. "These teens do a great job of supporting each other, collectively expressing themselves, and feeling on top of the world," Cornman said. "That's a feeling every young person, whether they stutter or not, should have the opportunity to experience."
In a nutshell, creating a completely safe space, where such creative collaborations can germinate, is what SAY is all about. "If, because of stuttering, it takes a little longer for our kids to express to a designer how the lights should flash on or off at a given time, everyone involved has the time to listen," Cornman said. "Everyone's vision will be heard and then performed onstage for a raucous, amazing crowd. We particularly love it," he added, "when school teachers check out the shows and are blown away by seeing their students, many of whom act quietly and sit in the back of the classroom during the school day, just letting loose and killing it onstage."
Many SAY students, including 13-year-old Isabella Negron from Wheatley Heights, New York, stay involved in the program over multiple years. "SAY has helped me accept my stutter and [understand] that it is a part of me," she said, "and that I have a voice and that what I say is important." A regular performer with SAY and an enthusiastic singer, Negron was first referred to the organization by a speech therapist who thought it would be a good fit.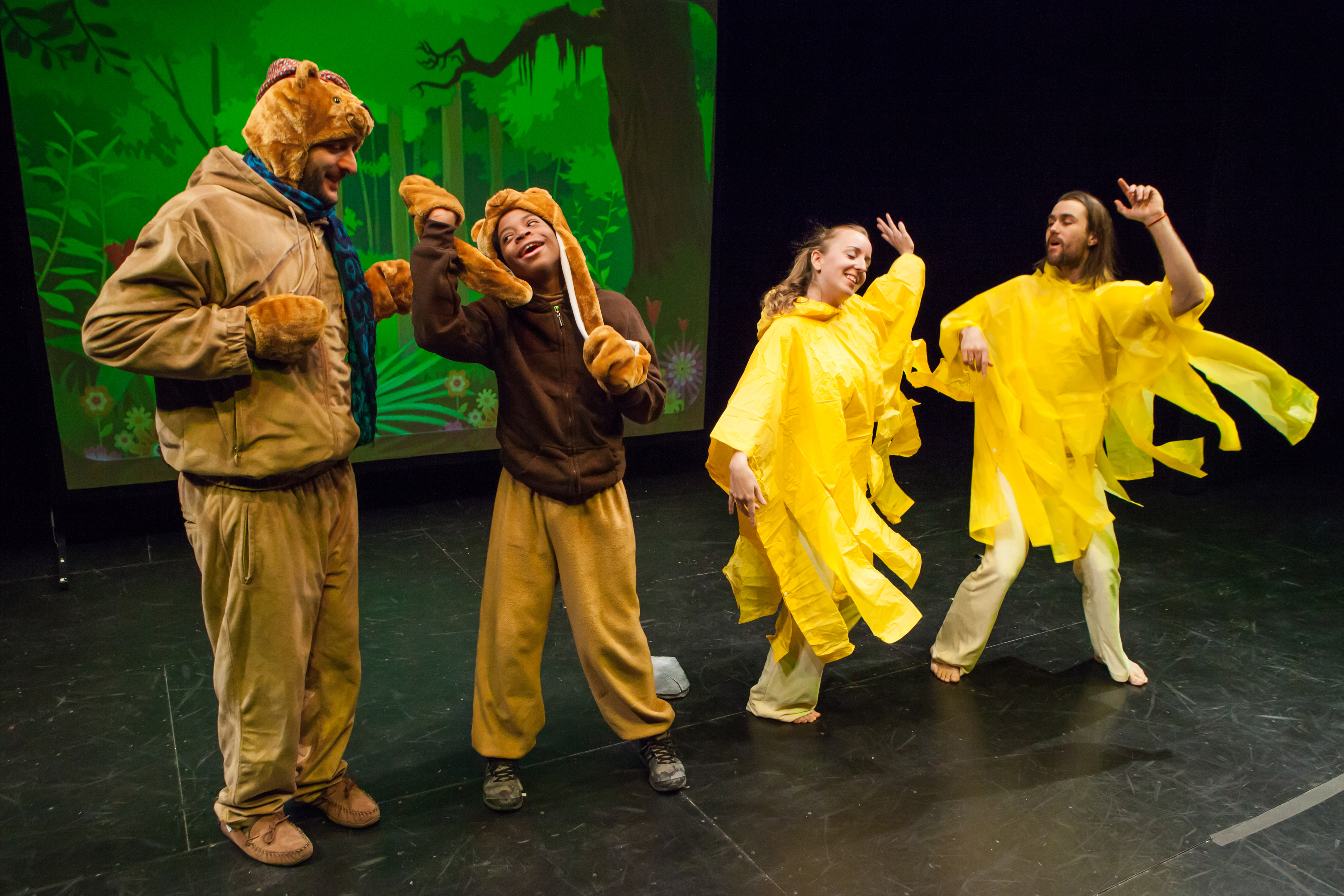 SAY students like Negron are among the 70 million people worldwide who stutter. Yet despite such large numbers, relatively little is known about the neurological disorder behind the condition, other than that it's genetic, said Alexander, and has nothing to do with intelligence (or lack thereof). "About 60 percent of people who stutter have a family member who also stutters," he said. "Also, recent research has revealed that people who stutter process language and speech a little bit differently than people who don't stutter."
The very nature of stuttering can make the condition and its ramifications invisible to many. "The suffering can be hidden if the person who stutters simply chooses not to speak," said Alexander, "and it's 100 percent effective. People might think you're quiet, stupid, shy, or whatever, but they will not think you stutter if you simply don't open your mouth." And there are many young people who do just that. "James Earl Jones chose not to speak from ages ten to 14 because of his stuttering," said Alexander, describing the legendary actor who provided the voice for Star Wars' Darth Vader. "His story has a pretty remarkable outcome, of course, but lots of kids who suffer do so in isolation. Really, nobody knows."
Whether onstage, at camp, or elsewhere, SAY's efforts are making a difference for those who stutter, and their friends, families, and communities as well. Cornman describes one current SAY student who became so inspired by his work with the organization that he made a presentation to his assembled seventh-grade class about the condition. "He introduced himself as somebody who stutters and defined both what it meant and what it didn't mean," Cornman said. "It's a powerful thing to stand in front of your peers and teachers and say that stuttering does not indicate that you don't know what you want to say or that you've forgotten your own name—just that you might need a little more time to communicate."
So many of SAY's participants have become unofficial advocates, Cornman continued, speaking up for people who stutter within their communities throughout the United States, in countries like the United Kingdom and Israel, and beyond. "And they're doing it on their own," Cornman said. "There are no better ambassadors than the kids themselves."
Michael Gallant is a composer, musician, and writer living in New York City. He is the founder and CEO of Gallant Music.