Working on the Spirit and the Mind: The Healing Power of the Arts
American Artscape | 2019 No. 1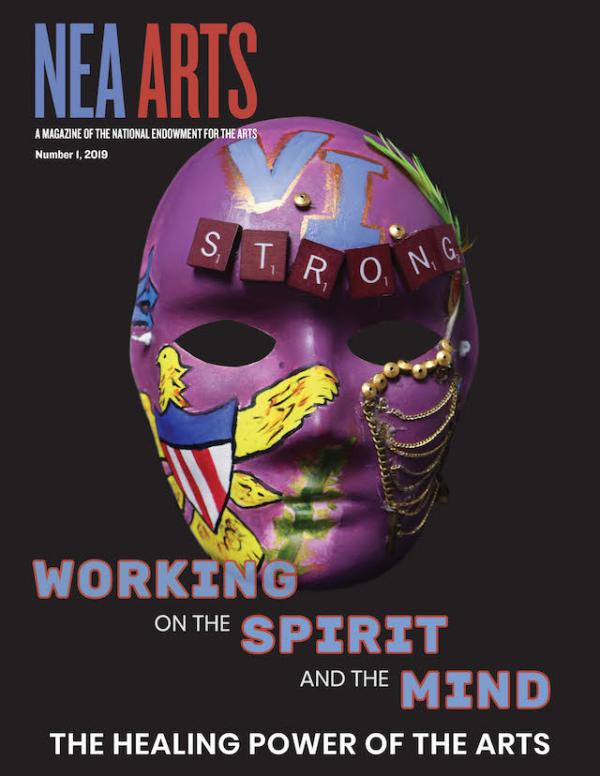 Download Issue
All Issues
About this Issue
At the National Endowment for the Arts, we believe the arts have a unique ability to heal. Our investments reflect this belief: Over the past decade, the Arts Endowment has awarded $4.85 million in healing arts projects, which range from improving cognition and socialization of older adults through songwriting workshops, to mitigating the invisible wounds of war in service members and veterans through creative arts therapy. 
But we also know the arts can be a source of social healing, bridging divides among neighbors, and providing solace for communities ravaged by trauma. This is why we historically offer support following natural and man-made disasters, and why many of our projects take place in communities touched by challenges such as poverty, violence, or addiction.
Whether we are talking about individuals or communities, physically or emotionally, we know the arts have an important role in healing across the spectrum. In this issue of NEA Arts, we look forward to sharing the many ways the Arts Endowment promotes the good health and well-being of our nation.
Mary Anne Carter
Acting Chairman
National Endowment for the Arts