Expanding the Reach of the Arts
American Artscape | 2019 No. 2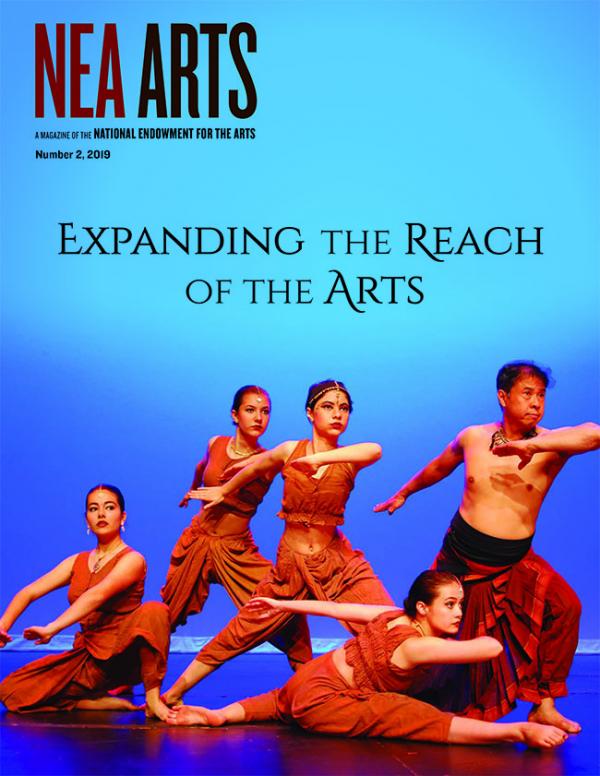 Download Issue
All Issues
About this Issue
What people know about the National Endowment for the Arts—if they know about the agency at all—is that the agency awards grants to support arts activities throughout the nation. And the Arts Endowment does a great job of that, reaching every Congressional district on an annual basis. What people don't necessarily know is that the National Endowment for the Arts does much more than that, bringing the arts to more Americans through special projects and initiatives. 
For instance, the National Endowment for the Arts is a leader in the accessibility field, providing guidance to state arts agencies and arts organizations across the country to ensure people with disabilities can fully participate in the arts. The Arts Endowment has long supported arts programming in juvenile justice facilities, but has strengthened this commitment through a new component of the Shakespeare in American Communities initiative, which has brought high-quality professional theater productions to high schools for more than 15 years. 
The National Endowment for the Arts is equally committed to bringing the arts to other underserved communities as well, such as those located in rural areas, where access to quality arts programming can be limited. Outside of awarding 13 percent of our grants for activities in rural areas, we have additional programs, such as the Citizens' Institute on Rural Design, which provides design expertise to rural communities. The Arts Endowment has also been a primary supporter of folk and traditional arts apprenticeship programs throughout the country, which often take place in more rural areas, helping to sustain the cultures of those communities. 
And despite the "national" in our agency's name, the Arts Endowment also has international initiatives, bringing foreign artists to American communities that might not otherwise see such artists, and sending U.S. artists overseas, to share the vast, remarkable culture of our country with the rest of the world. One such program, the U.S.-Japan Creative Artists Fellowship Program, sends American artists to Japan for extended residencies. Next year, the program will support collaborations between American and Japanese artists, who will present art inspired by the Olympic and Paralympic Games in Tokyo in summer 2020, the first time in the program's history that teams of artists will present completed artworks to the public. 
This issue looks at some of these programs and initiatives you might not have associated with the National Endowment for the Arts. We hope it gives you a better appreciation of all the work this agency does to provide access to the arts for all Americans. 
Mary Anne Carter 
Chairman