The Art of Cultural Diplomacy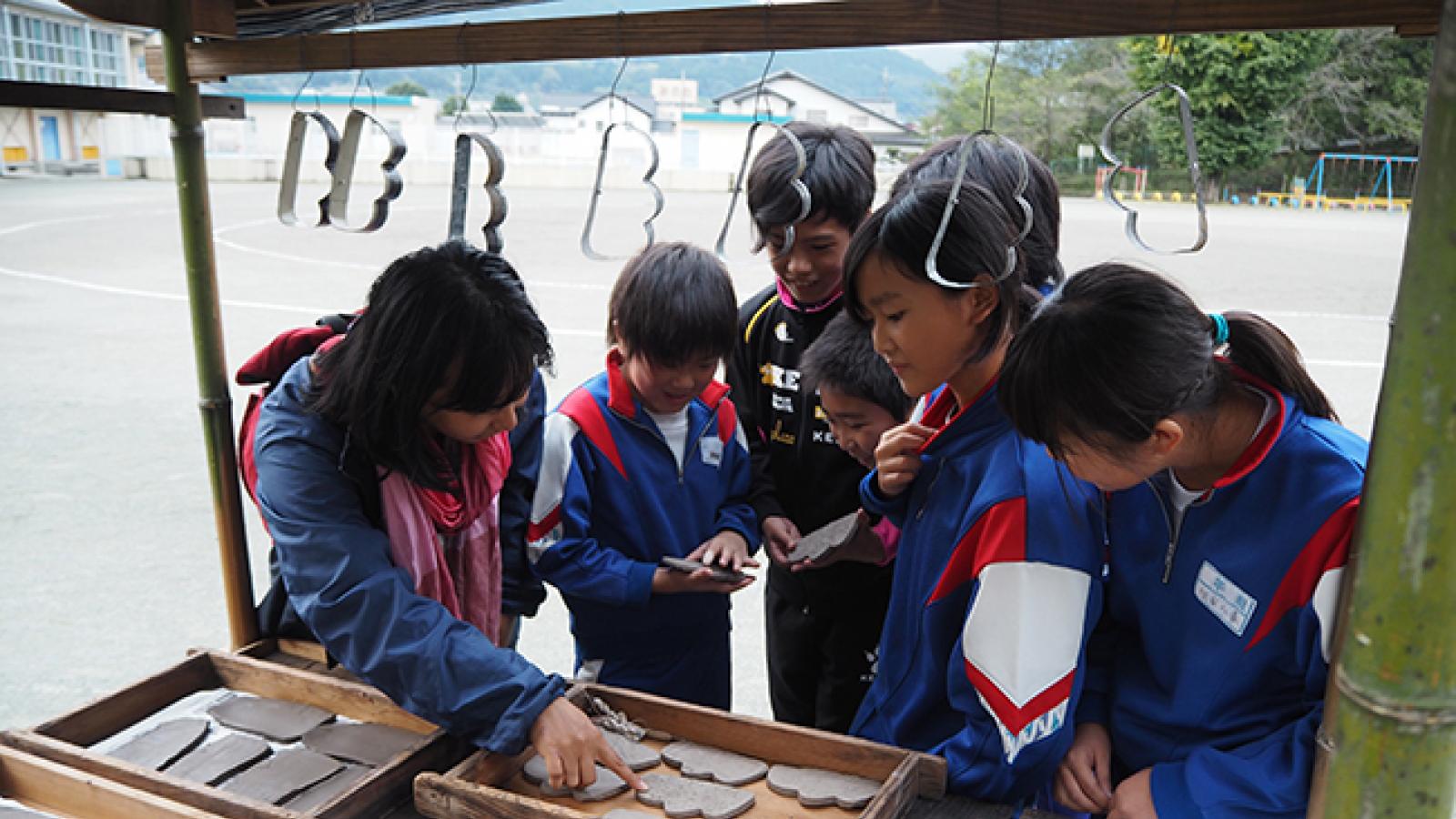 In the decades following World War II, the United States and Japan worked to rebuild and repair the friendship between the two countries. One of the results of that effort was the Japan- U.S. Friendship Commission (JUSFC), a federal agency charged with maintaining that bilateral friendship through "the promotion of scholarly, cultural and public affairs activities between the two countries" as noted in its founding legislation. 
To that end, the JUSFC has worked with the National Endowment for the Arts since 1978 to facilitate the U.S.-Japan Creative Artists Fellowships program. In the past 41 years, more than 200 U.S. artists have traveled to Japan as fellows to engage in experiential learning, artistic collaboration, and the creation of enduring cross-cultural friendships. In a special residency for 2019-2020 inspired by the 2020 Summer Olympics in Tokyo, artists were asked to propose a collaboration with a Japanese artist on a project that reflects the following themes: unity, collaboration, and the longtime friendship between the U.S. and Japan. The projects range from music and dance to creative writing and visual arts, exploring subjects such as the martial arts, the 2011 Fukushima disaster, and sustainability through the lens of food and agriculture, and will be presented in Tokyo next year at the same time as the Olympic games. 
According to Niharika Chibber Joe, who directs the fellowship program for the JUSFC, "We've seen that it's important to have an understanding of another culture by being exposed to it, being immersed in it, having the opportunity to learn the language. As a federal grantmaking agency, we support people-to-people understanding and partnerships that advance common interests between Japan and the United States."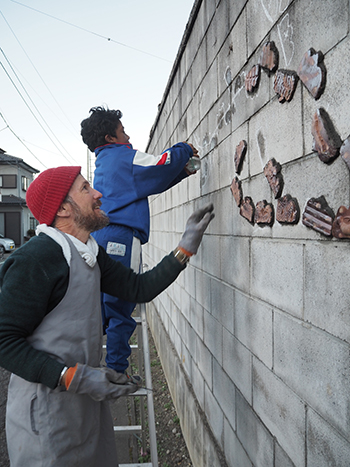 Each year, up to five artists are chosen for the fellowship from a pool of roughly 120 applicants. Fellows come from a range of artistic disciplines, such as literature, photography, filmmaking, and music. The residencies generally last three to five months, and the artists choose where in Japan they'd like to spend their residencies to best suit their artistic interests. Fellows also have the opportunity to stage performances and presentations, or use gallery space at the International House of Japan—a Tokyo-based partner—during their residencies. 
The married artist team Sue Mark and Bruce Douglas received their first fellowship in 2016. The duo—collectively known as marksearch— center their art practice around social memory and cultural preservation. Having learned about the Creative Artist Fellowships through a mentor, the duo was interested in going to Japan because of the country's focus on preservation. They were also interested in the ways that the experience of interacting with Japanese artists and cultural practitioners would transform their existing way of working. 
"Before we applied [for the fellowship], my impression through my initial research was that Japan excels at different types of preservation, from the neighborhood scale to larger-scale preservation through intangible cultural heritage designations, as well as a range of museums dedicated to preserving different aspects of history," Mark explained. "We wanted to explore all of these various preservation scales, to learn and grow from this knowledge—and we were curious to see what we could extract from these strategies and apply to the work that we're doing here." 
Mark and Douglas, who traveled with their second-grade son, divided their time between Kanazawa, a city on Japan's main island known for its well-preserved cultural districts and crafts industry, and Onishi, a rural town in Gunma Prefecture that is home to an arts residency for international artists.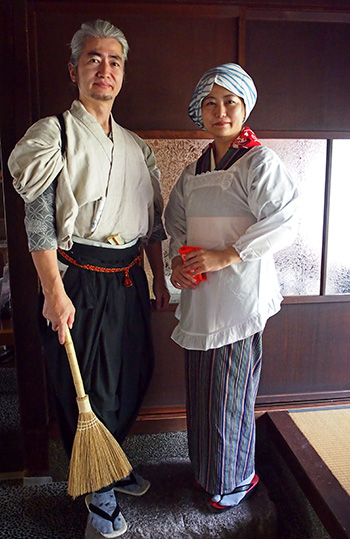 In Onishi, the couple's work was based around the town's traditional Japanese kiln. As Mark explained, since their work is relationship-based, not object-based, activating an arts project around the kiln gave them a way to have a deep interaction with the town's residents. "The work that we do, no matter where we are, is all about the stories that people tell about the places they live in, how they understand change, and then we work with a specific context to manifest the stories in a way that has relevance for a particular place," she said. 
To encourage that communal storytelling, the couple built a mobile art studio, utilizing Douglas's newly acquired skills in traditional Japanese woodworking. They then invited the community to reflect on its history by creating clay tiles bearing an impression of textures that could be found in the local area. To help residents become comfortable with the project, Mark and Douglas also worked with a local artist—with whom Mark still maintains an active friendship— to facilitate introductions and help build their relationships with the residents. 
In Kanazawa, Mark and Douglas developed what they call a "participatory neighborhood conversation" around machiya, a Japanese style of wooden townhouse that is slowly disappearing from the country. This time, the couple used the idea of housecleaning—essential for traditional machiya maintenance—to spark storytelling within and about the community. The project resulted in a neighborhood celebration of community traditions, along with portraits of residents with their favorite housecleaning tools, which were displayed in various ways in the community. 
"I think that's one of the most beautiful things about the fellowship opportunity, that you propose some ideas of what you would like to learn and how you would like to research, and then you really have free rein to do what's most meaningful for you while you're there," said Mark. 
The fellowship is generally a one-time experience, but Mark and Douglas will return to Japan for a second residency thanks to the special initiative that was inspired by the upcoming Olympic and Paralympic games in Tokyo. Mark and Douglas plan to work with Natsuka Endo and Hiro Abe, a Tokyo-based wife and husband multimedia artist team whom they met during their initial fellowship.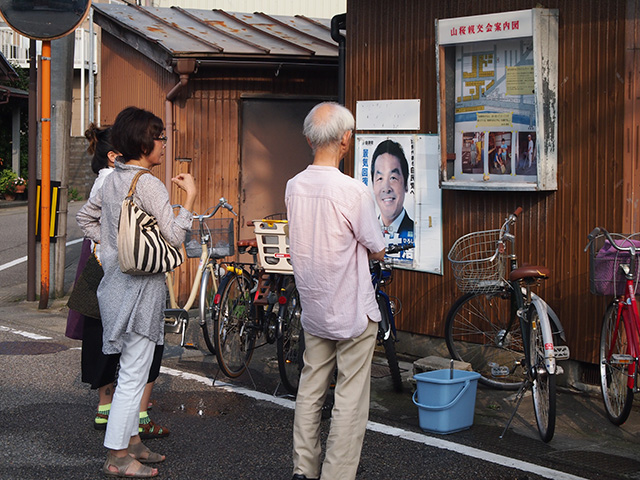 Working in tandem, the families—Endo and Abe also have a school-aged child—will construct a mobile writing room and travel together to Fukushima, an area devastated by a nuclear power plant accident in 2011. As they make the pilgrimage—based on a similar one by the 17th-century Japanese haiku master Bashō—the artists will engage with schools, community centers, and senior centers to invite people to write haiku in the mobile writing room. The haiku will become part of the writing space, and as Mark described, "It will grow to be a haiku experience, a massive collaborative haiku from everyone who participates reflecting on hopes for healing and revitalization for Fukushima. The project is an act of radical caring, to recognize and honor Fukushima's vanguard residents and rebuilders." 
Though the fellowship brief is atypical for 2019-2020, Mark noted that the spirit of experimentation and learning that is at the heart of the Creative Artists Fellowships, and the opportunity to build relationships through shared experiences, remains the same. "I'm sure there will be unexpected epiphanies, and how the project will evolve will surprise us. We're really excited and honored to be able to do this work, which will be very challenging and emotional, and is so very necessary." 
Paulette Beete is the social media manager in the Office of Public Affairs at the National Endowment for the Arts.