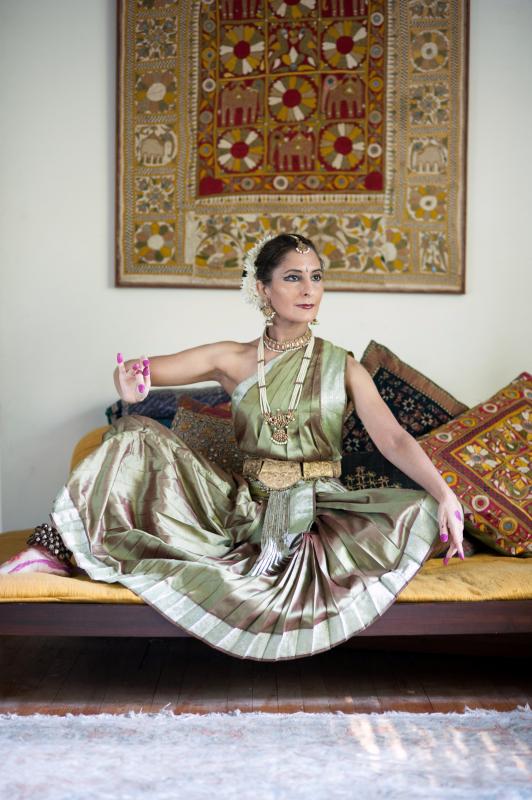 One of the things that tends to separate [traditional arts] from fine arts is that they're usually learned through observat ion and imitation and close one-on-one work with a master artist," said Josh Chrysler, a folklorist with the Wyoming Arts Council, discussing the state's apprenticeship program, one of the many supported throughout the country by the National Endowment for the Arts. Traditional arts apprenticeship grants were awarded by the Arts Endowment beginning in 1978, and have been a significant tool of folklife programs at state arts agencies since the 1980s. 
"You're probably not going to get an MFA in a traditional art form," Chrysler continued. "The apprenticeship program allows us to support informal learning in a way that makes sense to the communities that hold those traditional art forms." 
Through the Arts Endowment's continued support of state folklife programs and their apprenticeship awards, the agency ensures that traditional artists have the opportunity to pass on the techniques and cultural knowledge of their art forms, which can be as diverse as Mexican ballet folklorico, Northern Arapaho beadwork, gospel singing, and taiko drumming. The Arts Endowment also supports apprenticeships directly through its own grantmaking. Since 1975, the agency has awarded $135 million through its folk and traditional arts program, which has supported—in addition to apprenticeships—projects such as workshops, festivals, and documentation efforts.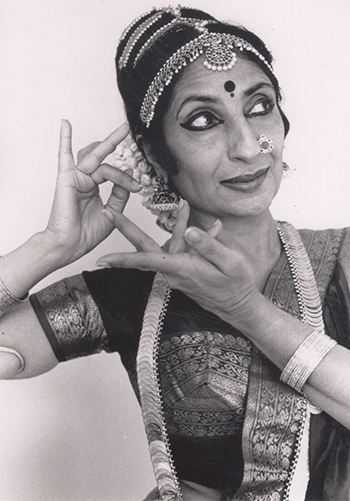 The Arts Endowment's Director of Folk & Traditional Arts Cliff Murphy noted that the formal element of a government grant has been helpful in motivating master artists to prioritize passing down their traditions, as opposed to simply practicing them.
"Apprenticeship grants were intended in some ways to incentivize taking time out of a very busy life to make sure that these traditions get passed on, so that the processes don't get lost in the crush of the daily grind," he said. The goal of the apprenticeships is to encourage "a real commitment to continuity of tradition over generations—that people in four, five generations have a sense of connectivity to their ancestors." 
The generational connection has been especially tight for Nilimma Devi, a Kuchipudi artist and founder of the Sutradhar Institute of Dance & Related Arts in Silver Spring, Maryland. Both Devi and her daughter Anila Kumari have received apprenticeship awards through the Maryland State Arts Council to preserve and pass down Kuchipudi, a classical dance style that originated in Andhra Pradesh, India. Both women have gone on to teach Kumari's own daughter, Riya Ashby, the art form, making her the family's third generation of Kuchipudi dancers. 
Ashby explained that being able to practice Kuchipudi is her connection to India. If she didn't have Kuchipudi, she said, "I would only have a surface knowledge of where my grandmother was from and what her culture means." Her mother agreed, and explained that teaching Ashby Kuchipudi has created "a kind of wholeness and inner empowerment that my daughter can carry with her into college and into her life." She added, "When you're in a dominant American context where diversity is a byword, to really live your diversity in a sense that feels authentic, you have to honor these traditional pathways." 
But learning traditional art forms can empower even those whose backgrounds might not link directly to the tradition. Kumari recounts a time when one of the institute's students took the microphone at a post-performance panel discussion and explained all of the ways that Kuchapudi was not native to her. Kumari remembered the girl saying, "I've not been raised in India. I've not been raised in this tradition. I don't speak Hindi. But the spiritual strength that I get now, I really take it into my heart." Kumari explained that for such impactful stories to exist, "We need to have guardians of classical traditions."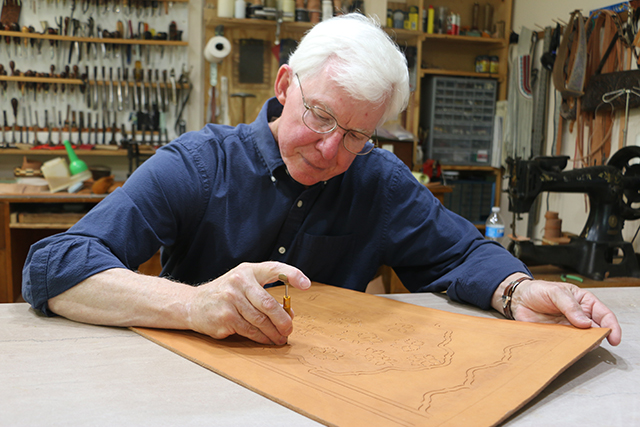 Apprenticeship awards can be a way to honor these guardians, whose long years of artistry often take place in obscurity, and whose talents are frequently unknown beyond their own community. By bringing the public's attention to the artist, the grants also showcase art forms that might not have previously been celebrated as part of American art. "They help people recognize that the arts are not just things like opera and ballet," said Chrysler. "They are grassroots, creative practices that grow out of every community across the country. Supporting these programs across Wyoming and the country is a way of recognizing the creative contributions of every American."
Although the internet has opened new pathways for how people might discover and learn a new art form—traditional or otherwise—there are certain cultural and emotional elements that cannot be gained from a screen. "The tangible part of dance you can perhaps learn okay," said Devi of studying an art form on the internet. "But when a [dance] is being contextualized, and contextualized in the environment we are living in, a good teacher can redefine [it]." Devi noted that the apprenticeships "are validating the personal touch of a guru, so to speak—the personal transmission of the art."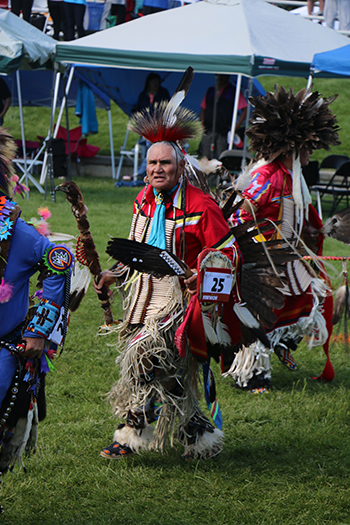 Throughout this transmission, Murphy noted that something else is at work: the closing of a generational gap, particularly at a time in history when older adults are frequently separated from society in retirement facilities or nursing homes, instead of enmeshed in the daily lives of their children and grandchildren as was once the case. 
"If you're spending the day with somebody learning how to play blues guitar, yes, there's going to be a time where you are focused intently on the technical skill of guitar playing," Murphy said. "But there's also going to be a lot of time spent hearing about the life of the master artist, hearing stories about how they came up and how they learned and who they learned from and why they learned and why they love this. That context helps to draw the apprentice into some sort of deeper understanding of where this art form comes from, what sorts of things our seniors know that we will never experience." 
Through the apprenticeship programs, there is also a deeper understanding that can develop among master artists themselves. Murphy described how events that feature apprenticeship teams, such as folk festivals or the annual National Endowment for the Arts National Heritage Fellowships Concert, which celebrates some of the nation's most prestigious folk and traditional artists, have allowed artists from different communities to see themselves reflected in one another. 
"I have seen African drum makers and Chesapeake Bay decoy carvers find a sense of shared purpose," Murphy said. "Their ancestry might be very different. But they learn that they have shared techniques. They learn that they have shared challenges in terms of trying to pass on tradition. It's a powerful thing to witness the realization of a sense of cohesion and shared purpose." 
Kumari agreed that discovering common ground is incredibly powerful, and is perhaps the most important reason that she, her mother, and her daughter have worked to practice and preserve Kuchipudi. For her family, Kuchipudi is not just an art form or a tradition: it is a lens through which to see and celebrate our shared humanity.
"As small as this institute is, all of its work has gone towards building bridges so that people come together in the spirit of friendship and love and at least a modicum of understanding that we are under the skin the same," she said. "We are the same. Our job is to love and respect one another. If we can do that, we transform our world." 
Jehan Narielvala was an intern in the Office of Public Affairs at the National Endowment for the Arts in summer 2019.