New Ways of Thinking about Art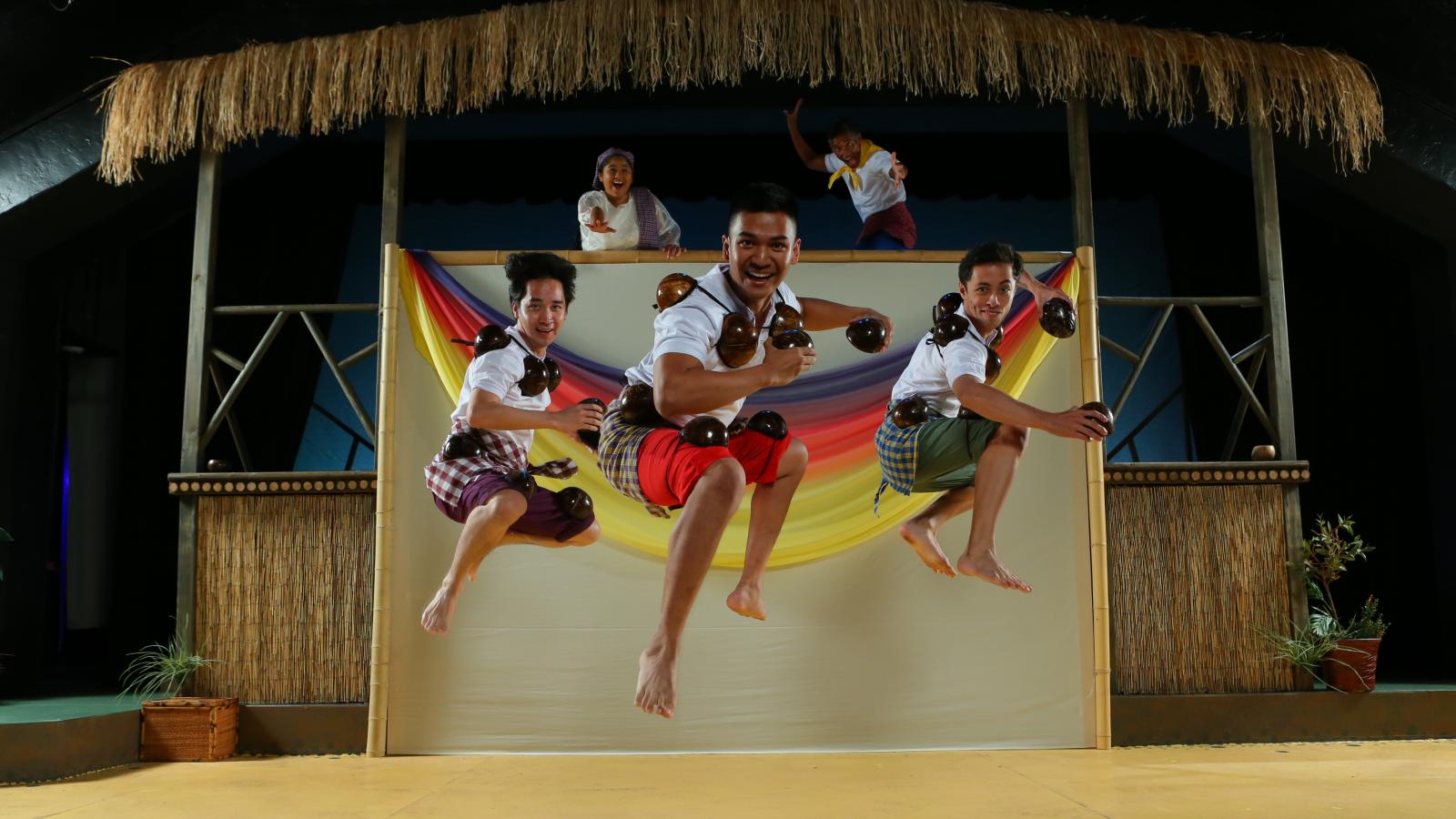 When the COVID-19 pandemic hit, Lily Crumpton, the assistant director of education at the Honolulu Theatre for Youth (HTY), went from working directly with dozens of students to one: her seven-year-old daughter, Olive. Operating out of her one-bedroom apartment, Crumpton turned the drama games she normally used during in-person instruction into digital resources, sometimes using Olive to help demonstrate. 
"To suddenly create a video where you're getting no response, where you're talking to a camera, was a journey of learning," said Director of Drama Education Dan Kelin, who noted that while it's been a challenge to make the switch to virtual given his staff's lack of filming and editing experience, it has also been rewarding. "This was one of the things that I really liked about pivoting to digital work. I think it was a great training tool for my staff: learning to really cut down to the absolute essence of what we're trying to get at with the work that we do." 
In a normal season, HTY typically produces seven shows and tours one or two productions to neighboring islands. Between its productions, in-school residencies, and youth theater classes, the company reaches approximately 100,000 teachers, students, and families every year.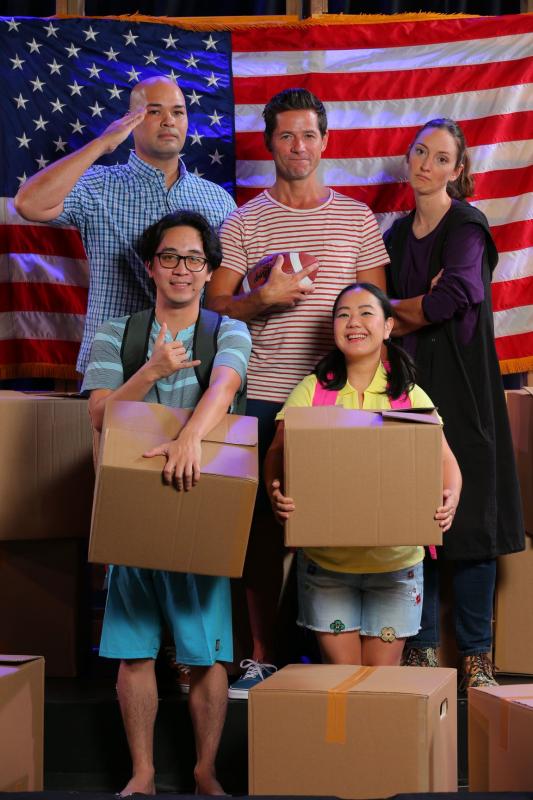 But restrictions on in-person gatherings and the closure of Honolulu's schools required all of the theater's staff to improvise and adapt quickly to changing circumstances, swapping live audiences and classrooms for their iPhones and living rooms. The theater began creating online education resources and conducting virtual classroom visits, allowing young people to continue experiencing the benefits of theater from their homes. In addition, HTY launched production of a 30-minute children's television series, The HI Way, which airs weekly on Hawai'i News Now stations. The first episode premiered on March 31, just two weeks after the initial shutdown in Hawai'i. 
But working through a new business model in television, coupled with the zeroing out of ticket sales, has made it a scary time financially, said Artistic Director Eric Johnson. 
According to a November 2020 report from Americans for the Arts, 63 percent of artists, including theater workers, are now fully unemployed. The rate of unemployment is higher for Black, Indigenous, and artists of color than it is for white artists (69 percent and 60 percent respectively). All of HTY's company members are people of color, and half have Native Hawaiian ancestry. 
Despite these national trends, HTY has managed to keep 23 staff members employed, including all of the staff on the creative and education teams. This is in large part thanks to CARES Act grants HTY received from the National Endowment for the Arts, the Hawai'i State Foundation on Culture and the Arts, and the City and County of Honolulu, totaling $115,000. These CARES Act grants were used to help cover salaries when funding from a Paycheck Protection Program loan was depleted. 
Johnson describes artists and educators as the "bones" of HTY and said he hopes when the dust has settled, other institutions will make structural changes to keep artists employed, making for a more resilient industry. 
Since the lockdown began, HTY actor Moses Goods, who is Black and Native Hawaiian, has participated in video conferences with fellow artists across Hawai'i and the country, many of whom are now out of work and struggling to pay bills. 
"I remember feeling—and I even expressed it a few times in some of these meetings—I almost felt guilty that I was in a place that I was fortunate enough to still be employed and not have to worry like so many artists were worrying," he said.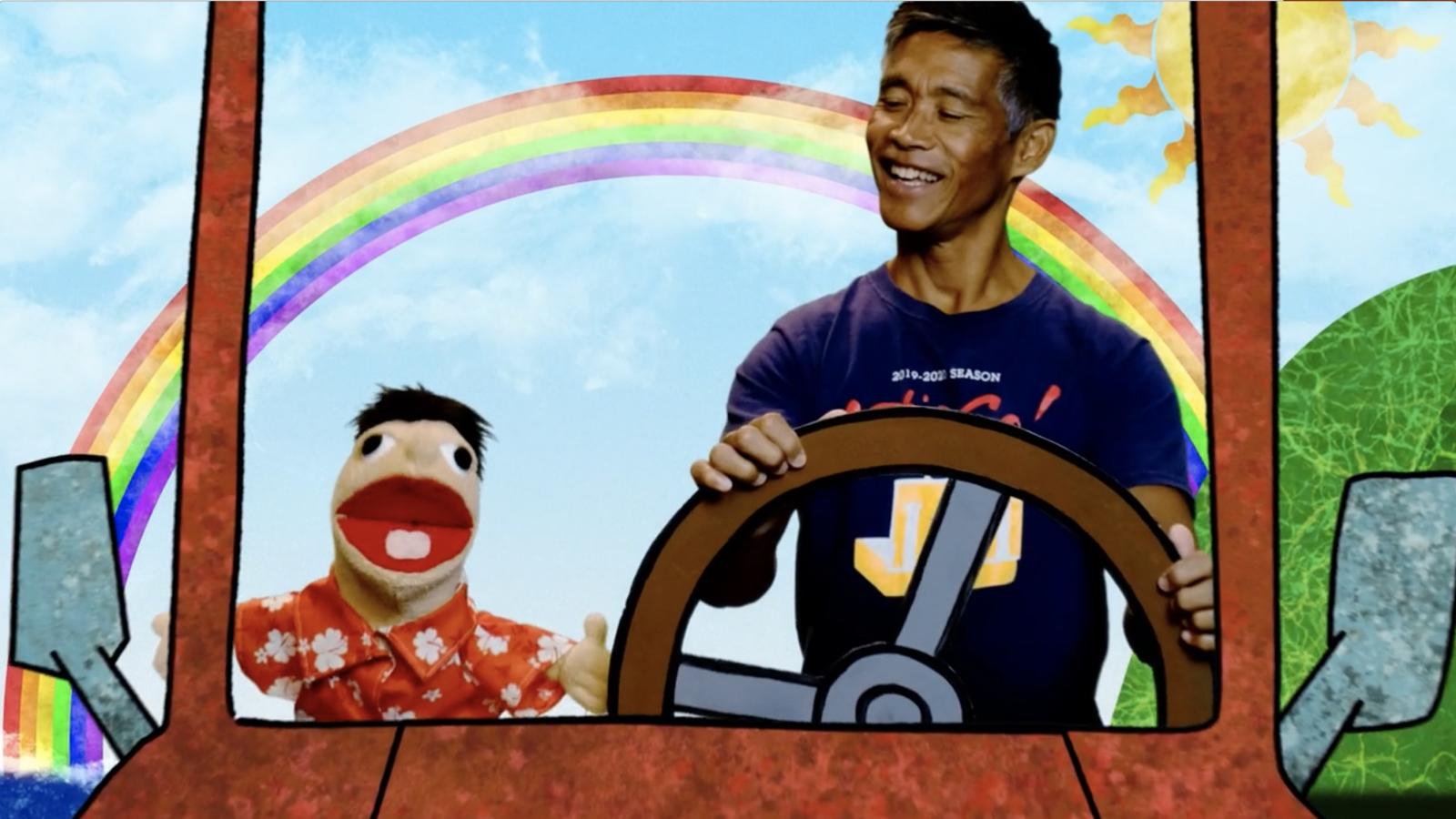 In addition to the economic toll, the physical toll of COVID-19 has also affected Native Hawaiian and Pacific Islanders disproportionately: they have higher rates of infection than any other racial or ethnic group in not only Hawai'i, but also California, Oregon, Utah, and Washington, according to a study from the University of Hawai'i at Mānoa. 
Rather than shield children from this uncomfortable reality, HTY incorporated it into The HI Way. "Finding a way to address that topic with children, of course, is always going to be difficult. But that's the challenge that we have, right?" Goods said. "With HTY, we create art not just to entertain, but we want kids to think about things, and we want to challenge kids to understand the world around them in every aspect, everything that's going on." 
The HI Way, which is also available on YouTube, has had more than two million views to date, a steep increase from the theater's normal reach. In many ways, this expanded audience indicates how many families have relied on the arts for guidance—and sanity—during the pandemic. 
"As families were trying to all exist and work in the same space, having something that you knew was high-quality, local content that you could safely put your four-year-old in front of and maybe have a few minutes to do something else felt like an important thing for us to continue to provide," said Managing Director Becky Dunning.
The show, which features HTY's ensemble of actors as well as a cast of charismatic puppets, is broken up into short segments, including sketches, original songs, and at-home activities. Most episodes deal with children's new reality, such as social distancing, canceled birthday parties, virtual school, and boredom at home, as well as broader cultural issues that have surfaced during the pandemic, such as racism.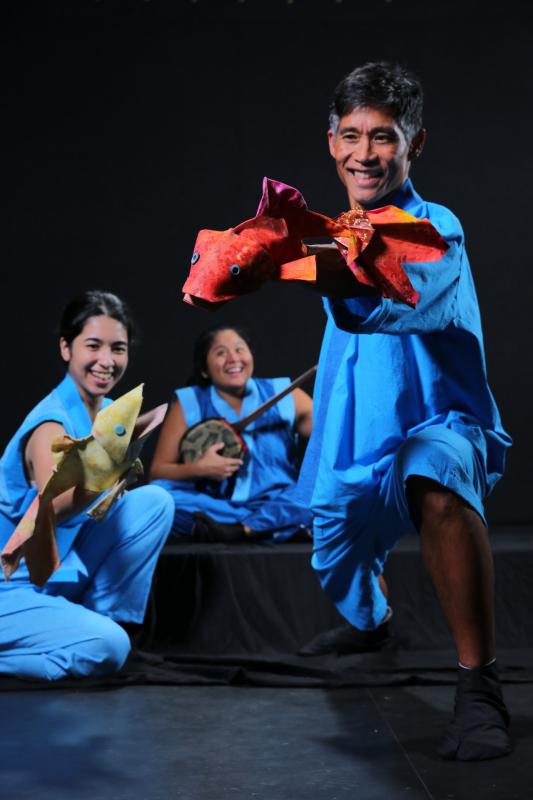 The HI Way doesn't shy away from complex or upsetting topics; rather it confronts them with creativity and, when appropriate, humor. Johnson said art should reflect on and help process difficult moments in our collective experience, whether it's the pandemic, the fight for racial justice, or climate change. 
"We have all these stories about the kid hero who single-handedly saved the day and becomes the victor," he said. "But I think now we're seeing that the story that they're seeing play out is that a whole world has to work together and make small changes and think about each other and adjust the way that they have been living in these small, tangible ways." 
Johnson said "community-powered stories," in which many people come together to solve problems, are prominent in Native Hawaiian and other Indigenous cultures. These stories have played an important role in The HI Way—whether it's encouraging viewers to wear masks or wash their hands regularly to keep the community safe. 
The ethos of community-based power is also evident in the company's response to the pandemic, through its collaboration with funders, community partners, and, as Goods describes it, the entire HTY family. "That really came into play, because there is a comfort," he said. "Knowing that we're part of not just the team, but a real family."
As the pandemic drags on, Johnson said HTY will continue to look for new ways to innovate and reach audiences, but he still hopes that one day, they will be able to welcome their community back to the theater. "In a way this whole thing has knocked us sideways, but what we found is it also knocked us into the arms of some really exciting collaborators and processes and new ways of thinking about our art that we wouldn't have gotten had this opportunity not come around," Johnson said. At the same time, "On some days we have talked within the company that we we'd trade 100,000 TV views if we could just have 200 people in the theater giggling and laughing."