Reopening 101: What Arts Groups Are Learning as They Welcome Back Audiences During the Pandemic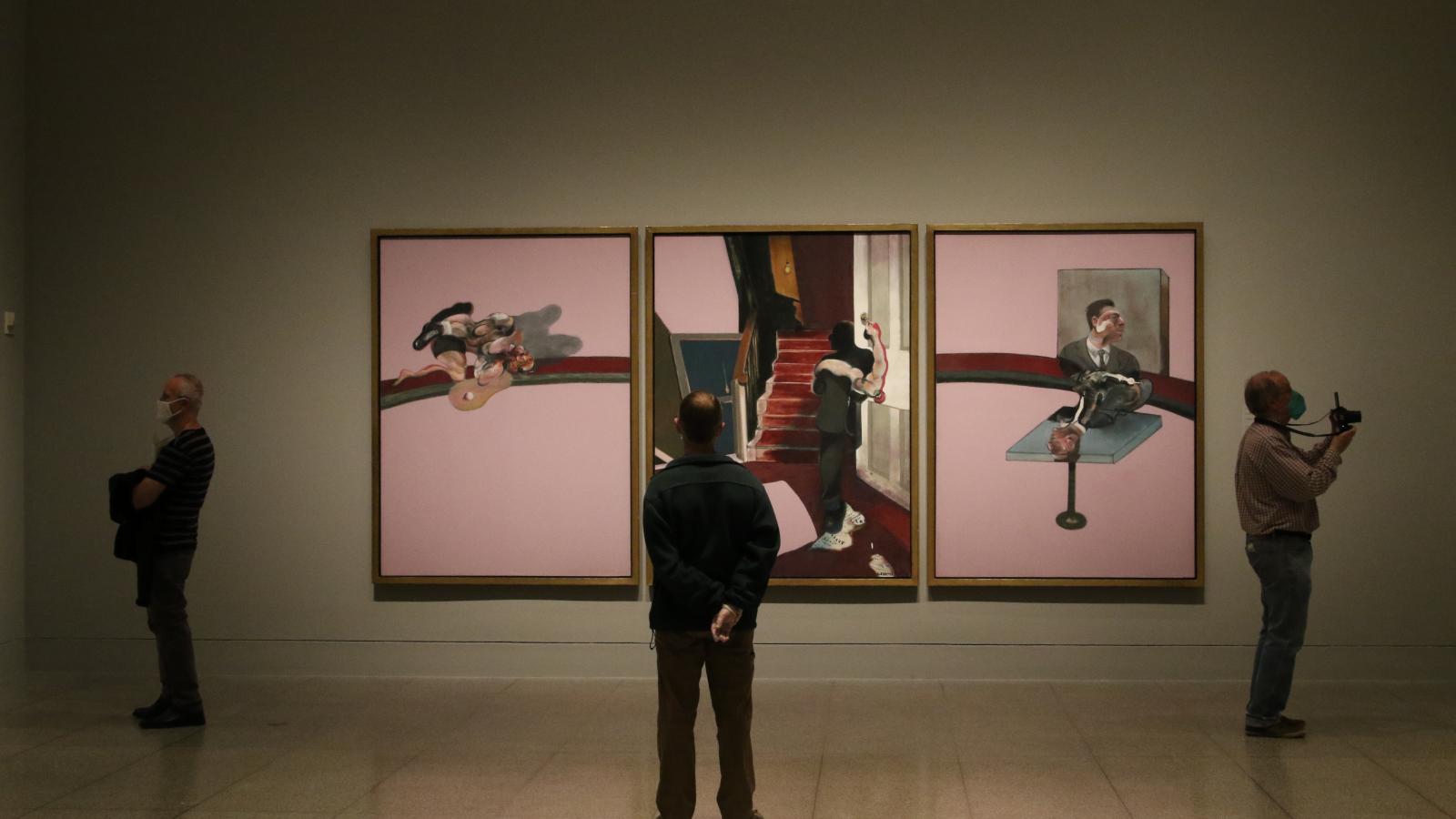 When Berkshire Theatre Group (BTG) reopened to stage Godspell in August 2020, the company drew national press coverage for producing the first U.S. musical that had been cleared by the Actors' Equity Association during COVID times. Now that a few months have passed, BTG Executive Director Nick Paleologos is philosophical. "The risks were pretty obvious. The whole thing could have blown up and it would have been a national disaster," he mused. 
Apart from the pandemic itself, several factors combined to threaten the viability of an all-outdoors production of the musical. Paleologos revisited those challenges during an October 2020 interview—part of a National Endowment for the Arts survey of reopening practices across the nation's arts organizations. Titled The Art of Reopening, the resulting report combines data and interviews from nine case study profiles with data from 16 national service organizations (NSOs) in the arts. 
Paleologos remembered how the Pittsfield, Massachusetts-based company had "eight weeks of breathing room to actually kind of get our bearings and figure out what we were going to do." In attempting to meet all of Actors' Equity's requirements, BTG Company Manager Alex James became the company's "resident expert…a PhD in epidemiology and disease control," Paleologos quipped. 
Despite all the careful planning, the production hit snags before it started. "The stage manager wasn't happy with the way…that the staging was adhering to [safety protocols]," said the executive director, which involved a Plexiglass shield, no physical interaction between actors, and masks whenever actors moved from their assigned places. "We had to go back to the drawing board creatively and, literally, restage the show with only a week to go." Not only that—on opening night, the Massachusetts governor announced a 50 percent cut in capacity for outdoor performances, "effective immediately." Ultimately, BTG rented a tent big enough to accommodate and socially distance about 100 patrons, "which is still a money-loser," Paleologos noted. "I mean, this is not a sustainability model by any stretch."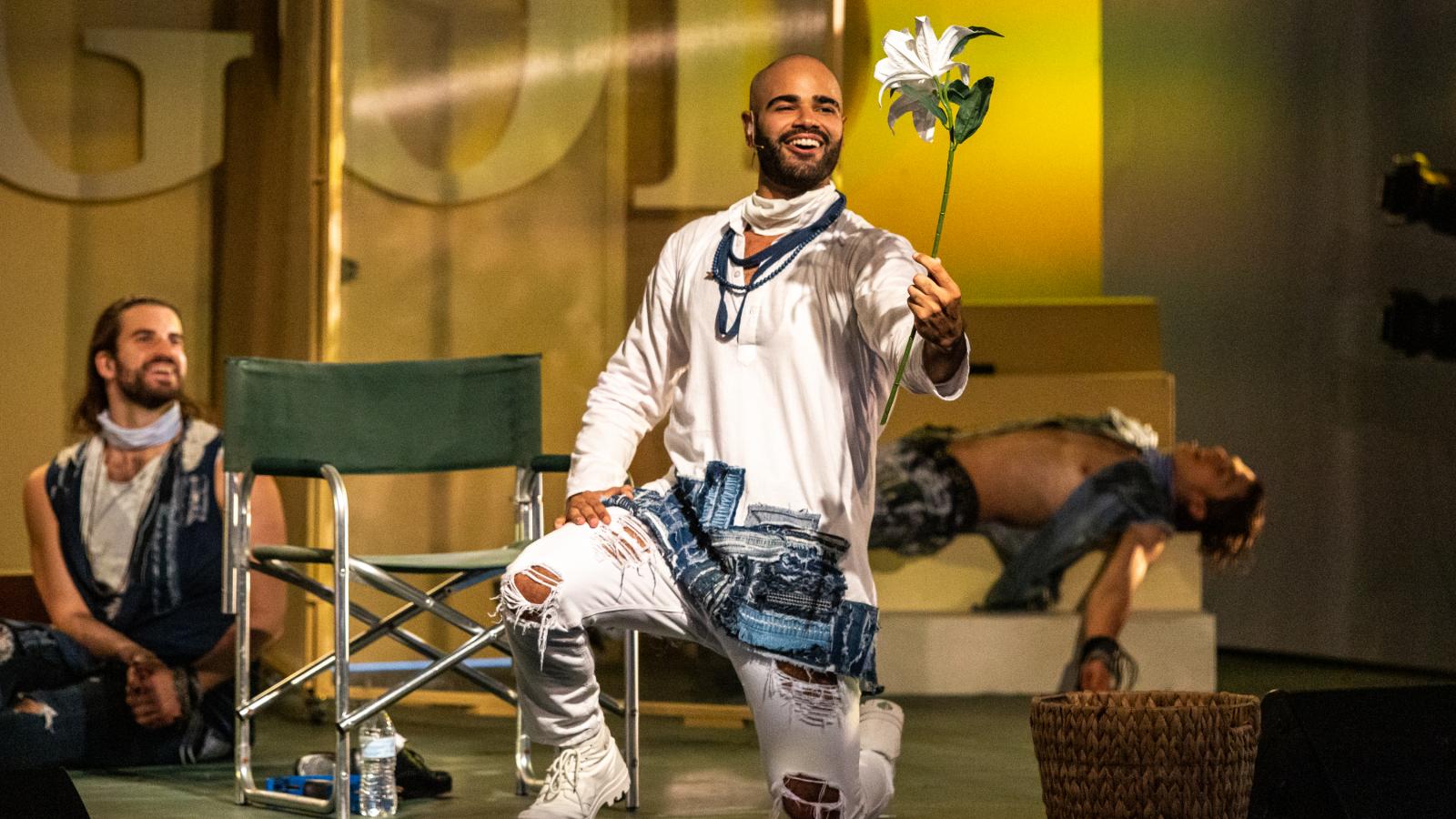 The company persevered and was rewarded by, among other plaudits, a favorable piece in the New York Times' "Arts and Leisure" section, as well as the final review of legendary theater critic Ben Brantley. Stephen Schwartz, composer of Godspell's music and lyrics, even came to town to bless the show. 
According to other interviews conducted for the NSO survey, this same sense of whiplash was shared by many arts organizations—certainly many theaters—that reopened their doors in 2020 during the pandemic. "Plan and then be prepared to change every day. Just be prepared for a new challenge and to change and to adapt," urged Rebecca Read Medrano, co-founder and executive director of Washington, DC's GALA Hispanic Theatre. 
Some other key findings from the survey of NSOs included the following: many more museums than performing arts organizations 
have managed to reopen, arts organizations still struggle with identifying and distributing virtual arts content, and arts organizations are concerned with the morale and social and emotional well-being of their staff and artists.
Among U.S. organizations that succeeded in re-engaging with in-person audiences or visitors during the pandemic, there was an exceptional degree of transparency and a willingness to adapt to public safety and union requirements. A summary of best practices that emerged from the case study interviews is given below. 
1. Strengthen ties with your immediate community. Aligning arts programming with local community needs is paramount—whether through indoor or outdoor programming, virtual arts engagement, or a mix of opportunities. 
Bill Stephan, executive director of the Lied Center for Performing Arts in Lincoln, Nebraska, led an effort to bring a mobile music stage to neighborhoods in the city of Lincoln and remarked that it was "just really wonderful to see so much happiness that the arts were able to bring." Nathalie Thill, executive director of the Adirondack Center for Writing (ACW) in Saranac Lake, New York, described an outdoor "reveal" party for poems that had been painted on the sidewalk. "We used this paint that you can only see when it's wet," Thill explained. "It's also something that parents can do with their kids on rainy days. They were going stir-crazy and so it's like, 'Let's go find the poems in town.'" Thill characterized the reaction of locals as, "'I can't believe I live in the coolest town ever!'"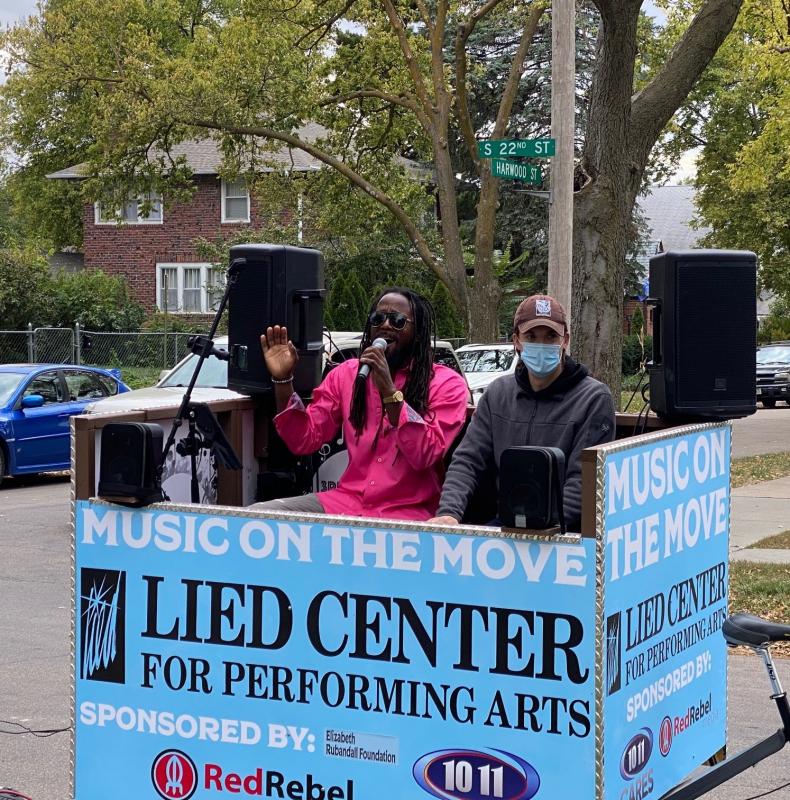 2. The doctor is "in"—or should be. Identifying a public health professional or team to advise on reopening strategies can make all the difference. 
True Concord Voices and Orchestra, a professional chamber choir and orchestra in Tucson, Arizona, benefited from guidance provided by a medical doctor who serves on its board. Music Director Eric Holtan explained: "She is presently working at the University of Arizona on the frontlines dealing with COVID patients there, and so is really familiar with all of the most current guidelines and recommendations from the national level down to the local county level."
The arts organization also developed a relationship with a company that does COVID testing; the service is overseen by a resident medical doctor. For its part, the Museum of Fine Arts, Houston has been consulting with Baylor College of Medicine about the museum's latest protocol for onsite testing. 
3. Isolation? More like "quality time." Creating pods or "bubbles" of artist teams can advance safety goals—and also can boost morale. 
Quarantining artists together who are part of a live production or establishing artist pods may seem severe, but the practice can give greater confidence to all involved. For artists, it can foster a sense of community and solidarity. This bubble approach takes extensive effort to maintain, but, as Cincinnati Ballet President and CEO Scott Altman reported, dancers now have been able to return to the stage. 
American Shakespeare Center (ASC) in Staunton, Virginia, created an "isolation bubble" for its actors, the wardrobe manager, stage manager, and backstage production assistants. They "signed an 'isolation covenant' that they worked out within their group to limit interaction," ASC's Managing Director Amy Wratchford explained. "They only socialized with each other during the entire rehearsal and run of shows." At the same time, routine meetings permitted group members to "talk about things that had come up during the week, or concerns they had that weren't immediate concerns." Consequently, she said, "cast and crew members could feel protected and less anxious."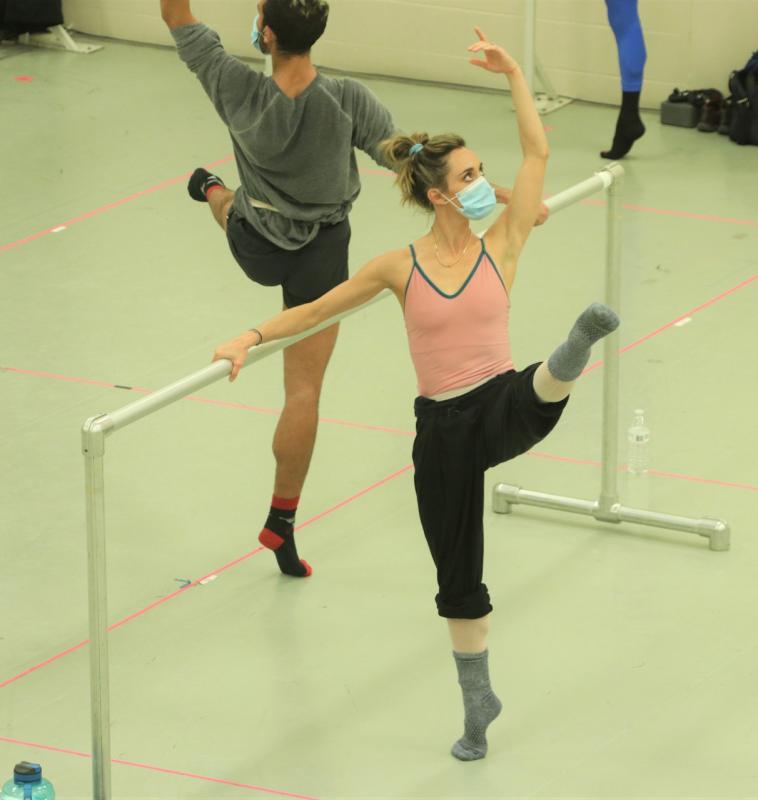 4. The unexpected will continue to happen. Be transparent when it does. Adapting quickly to new circumstances and information, and communicating those lessons promptly and effectively to artists/staff, board members, donors, and the public will attract greater confidence in your endeavor. 
Even before the pandemic struck, many arts organizations prized nimbleness and an ability to communicate frequently with staff and patrons. Today these assets take on heightened value. 
In reopening, arts organizations consulted with their staff, board, and other key stakeholders, and kept their audiences and patrons informed every step of the way. Cincinnati Ballet's Altman noted: "[We] certainly never make any unilateral decisions about, well, anything, but certainly in this case I made sure that all facets of our organization were comfortable moving forward with progress…. Things were always done under advisement and certainly with everybody in agreement." 
5. First principles matter. They can restore a sense of shared purpose for artists, staff, partners—and donors. Hearkening back to the mission and artistic vision of your organization can lend momentum and vitality to your reopening strategy. 
"People need music and the arts in these dark and challenging, fraught times," True Concord's Holtan asserted. Arts organizations that stay focused on their mission and artistic vision play a critical role in meeting their community's need for the arts and, as a result, are more likely to secure the community support they need not only to survive but to thrive. 
The Adirondack Center for Writing experienced an outpouring of gratitude when poems from its Poem Village series—all written by regional poets—were emailed directly to subscribers during the pandemic. Similar results were observed when the center sent out writing prompts on a weekly schedule. "That kind of rhythm was really calming to a lot of people," said Thill. This spirit of reassurance led to generous donations.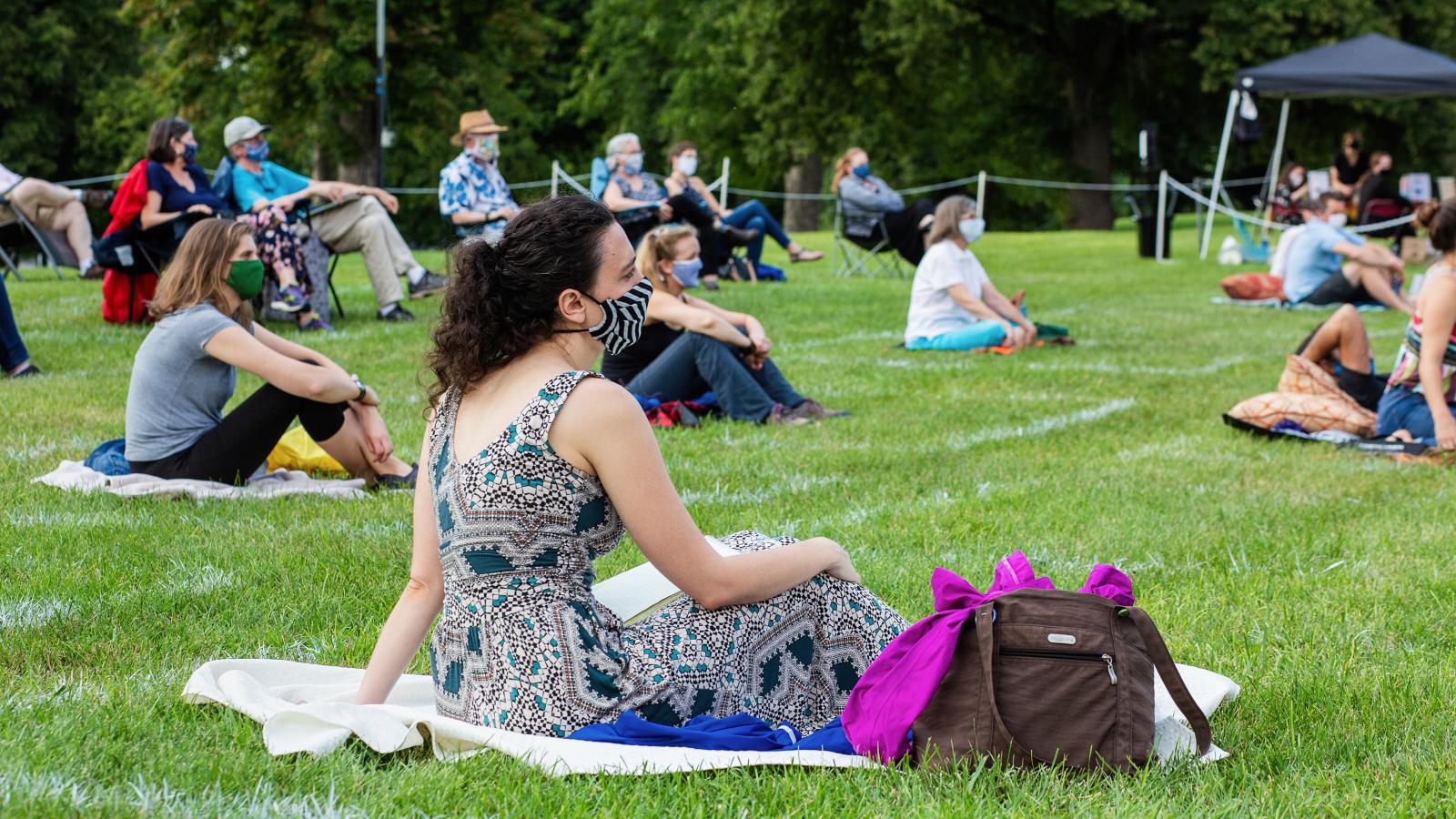 6. Bring that videographer along for the ride! Partnering with a media/technology organization—or a media/tech-savvy artist—can help you to document your journey and find ways to reach broader audiences than you ever might have reached previously. 
The transition to virtual programming during the early months of the pandemic was challenging. Chloe Cook, executive director of Sidewalk Film Center and Cinema in Birmingham, Alabama, points to "a learning curve of new technology and platforms" just as financial constraints made it difficult to invest in such options. Confronted with this dilemma, some arts organizations reached out to artists experienced with digital presentation formats or they partnered with teams that could bring equipment or expertise. 
"We were blessed with the fact that we have local filmmakers that jumped to our aid when we closed down in March," American Shakespeare Center's Wratchford said. "Both Deep Structure Productions, which is here in Staunton, and Paladin Media Group, which is based in Charlottesville, leapt up to help us [pro bono]." Once ASC launched its SafeStart reopening program, they reached out to both companies and were able to pay them for their services this time. "We also partnered with Marquee TV," she noted. "We were the first theater in North America to do a livestream with them." 
These best practices won't guarantee an ability to reopen, but they will provide a sound basis for starting the process as more and more arts organizations pivot to the future.