Showing Strength through Creativity: Equity and Access in the Arts for Asian American/Pacific Islander Communities
American Artscape | 2021 No. 2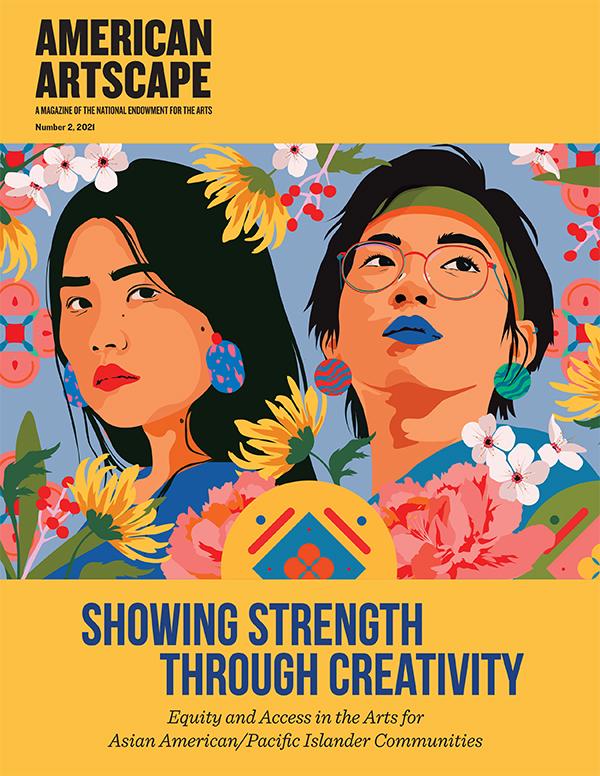 Download Issue
All Issues
About this Issue
The National Endowment for the Arts is committed to advancing racial equity, access, and justice, and is continuously learning from the arts community. In this issue of American Artscape, we hear stories from Asian American and Pacific Islander (AAPI) artists and leaders. These first-person accounts reflect distinct communities, art forms, and professional pathways, yet all share a common thread: they tell the story of who we are as a people and a nation.
In the past year, the country has witnessed an appalling rise in anti-Asian hate. Yet even in a time of fear and uncertainty, these stories demonstrate that the arts can offer strength and solace. They provide a way to understand our unique backgrounds, traditions, and histories, showing us that our differences are worth celebrating.
As we look to a more hopeful and inclusive future, we are inspired by these artists and arts leaders.