Making Space for Asian Americans in the Arts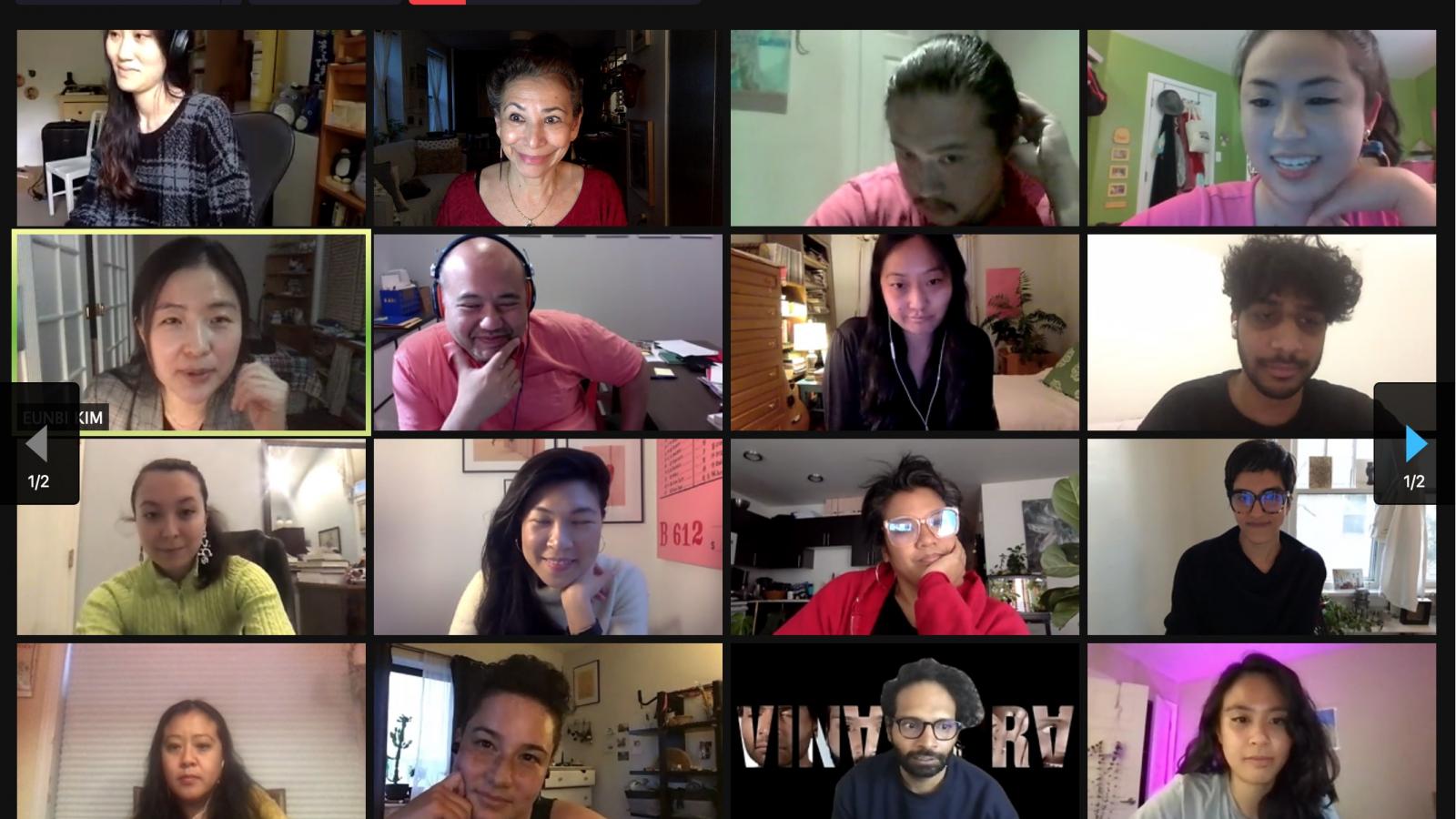 For nearly 40 years, New York City-based Asian American Arts Alliance (A4) has been the only nonprofit organization dedicated to serving Asian American artists and arts organizations across all disciplines. Through public programs, professional development, and fellowships and awards, A4 works to increase the visibility of and financial support for its community. That might mean facilitating a performance for an Asian American choreographer at Lincoln Center or hosting a game show on a digital platform to help participants discover and celebrate the numerous Asian American artists and arts organizations whose stories are an indelible, life-changing, and little-known part of the American cultural landscape.
Lisa Gold became A4's executive director two years ago after a career that has included leadership roles at the Smithsonian's Hirshhorn Museum, Washington Project for the Arts, and Socrates Sculpture Park, among others. At A4, she is a relentless and fierce advocate for the Asian American arts community. Her work comprises coalition-building among organizations that serve Asian Americans as well as other culturally specific groups; strengthening networks for artists through fellowships, mentorships, and conversations with cultural gatekeepers; and, perhaps most important, making sure Asian American artists and arts leaders know where they can find support, advice, and a friendly and encouraging ear to listen. Gold shared her thoughts with the NEA on the impact of A4's work.
ON THE PUBLIC PERCEPTION OF ASIAN AMERICANS
I.M. Pei. Maya Lin. Patsy Mink. There are just so many incredible contributions that Asian Americans have made to every aspect of our culture, from politics to the landscape of our monuments and our cities. There are Asian American artists and arts administrators of every stripe. There's a lack of knowledge because Asian American history is not taught in schools. I didn't even learn about Japanese internment camps until well after [I was out of] school. I never learned that in elementary school or junior high. Teaching people the very, very basic history of Asian Americans in this country would help explain a lot of the current biases and discrimination against the community.
Asian Americans are like all Americans—we all have different stories and different experiences. For so long, artists, writers, and actors have been pigeonholed into these very specific definitions of what Asian Americans are. You think about music, and the only [Asian music] people think about, which isn't even Asian American, is K-Pop. Asian Americans are sometimes mentioned in classical music, but there was a really interesting story in the New York Times [this past July] about the perspective that Asian Americans couldn't possibly be talented classical musicians [as] they don't have the capacity to understand this music. It's enraging, and it's demeaning.
There are a lot of conversations that we're excluded from. There are dozens of stories and statistics about the lack of Asian American representation in the highest levels of leadership in corporations, and arts organizations are absolutely no different. Right here in New York City, we do not have an Asian American-led CIG, which is the Cultural Institutions Group for the major museums. Until we can see [Asian American] leaders at the top, it's going to negatively impact [our] ability to make space for artists throughout our institutions.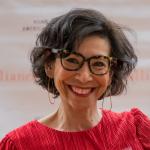 "Bringing people together not just within the community but across communities is a really important initiative for us."
MAKING SPACE FOR ASIAN AMERICAN ARTISTS IN ARTS ORGANIZATIONS
[The Asian American Arts Alliance] is the only service organization in the country that is dedicated to the professional development of [Asian American] artists across all disciplines. We work with artists as well as arts organizations. Asian Americans are not a monolith, and I think that's part of the problem [with public perception]. There are more than 38 countries [with their own] ethnicities and histories. We can't possibly represent and speak for every artist from every discipline from every Asian American background. But we do try to provide a platform and a safe space for artists who choose to identify in those ways.
One of the things that we do in terms of creating space is connecting artists with what we call cultural gatekeepers—curators, publishers, producers. We run a lot of professional development workshops and peer roundtables where artists have the opportunity to network, meet, and ask questions. Right now, we are primarily working with BIPOC [Black, Indigenous, people of color] gatekeepers and specifically Asian American curators because they have an incentive to make sure that they are not the only [Asian American] face in the newsroom or in the casting suite. We found that there are a lot of people who are more than willing to give back to the community and see incredible value in that.
Last year, I started convening a monthly call of [Asian American and Pacific Islander] arts leaders to talk about issues that are important to the community, to share what's happening and try to support each other. It's a safe space where we can come together, ask questions, and advocate for what we need as a bloc to advance our organizations. It was started in response to funding cuts and not seeing the percentage of funding coming to our community that we deserve. Asian Americans and Pacific Islanders are 15 percent of the New York City population, and yet we receive a fraction of that in terms of municipal funding. We need to come together and fight for our fair share. We've been hopefully making some inroads in mobilizing the community to support each other, to be there for each other, This work takes a long time, so I'm in for the long haul. I don't expect change overnight.
THE IMPORTANCE OF INTERSECTIONALITY
Bringing people together not just within the community but across communities is a really important initiative for us. As a BIPOC-serving organization, we need to be there to support [each other]. We need to be able to dispel myths around bias, both within the community and across communities. We did this Reimagining Diversity series that we produced with the Eighth Floor [an independent exhibition and event space created by the Shelley & Donald Rubin Foundation] and had leaders from National Black Theatre and the Americas Society. We had individual artists, writers, and thought leaders from different communities talking about similar issues. I think creating a space for that critical dialogue is so important in ensuring that we all understand that we're in the struggle together, that Asian Americans can't be used as a racial wedge.
BEING PART OF THE SOLUTION
A lot of the organizations in our group [are] smaller organizations. Many of them are led by immigrants or people whose first language is not English. There's a lot of frustration with the grantmaking process and securing funding. There's no secret that there is a bias in the way that these applications are set up. They're not made for small organizations, which have strapped resources both in terms of time and money and manpower just to be able to research or to even start the process of applying for grants. I think that there is a lack of understanding about a lot of the work that is made in, by, and for the community. Oftentimes, [the application] is reviewed by people who don't have that understanding. There's an implicit bias in work evaluation and, frankly, it's unfair.
On [a recent] arts leaders call, we said, "You know, the work of these community organizations is as impactful, if not more, than these larger, predominantly white institutions." The value that they bring to the community in terms of uplifting the work, of sharing those experiences, of validating the beauty and the truth and the richness of that experience, is so important. And yet they are often viewed by funders as not really relevant because they have small budgets. We have to stop equating budget size with impact.
Recently, we had a conversation with the commissioner of the Department of Cultural Affairs in New York City, and we all volunteered. We said, "We will be on a panel. We will serve as advisors." We want to be part of the solution. We don't want to just fling mud and complain. I mean, we want our fair share and we want to have a voice. But we understand that we also have the power to effect that kind of change, and we want to be able to exercise that power.