Creating a Latinx Space in the American Artistic Landscape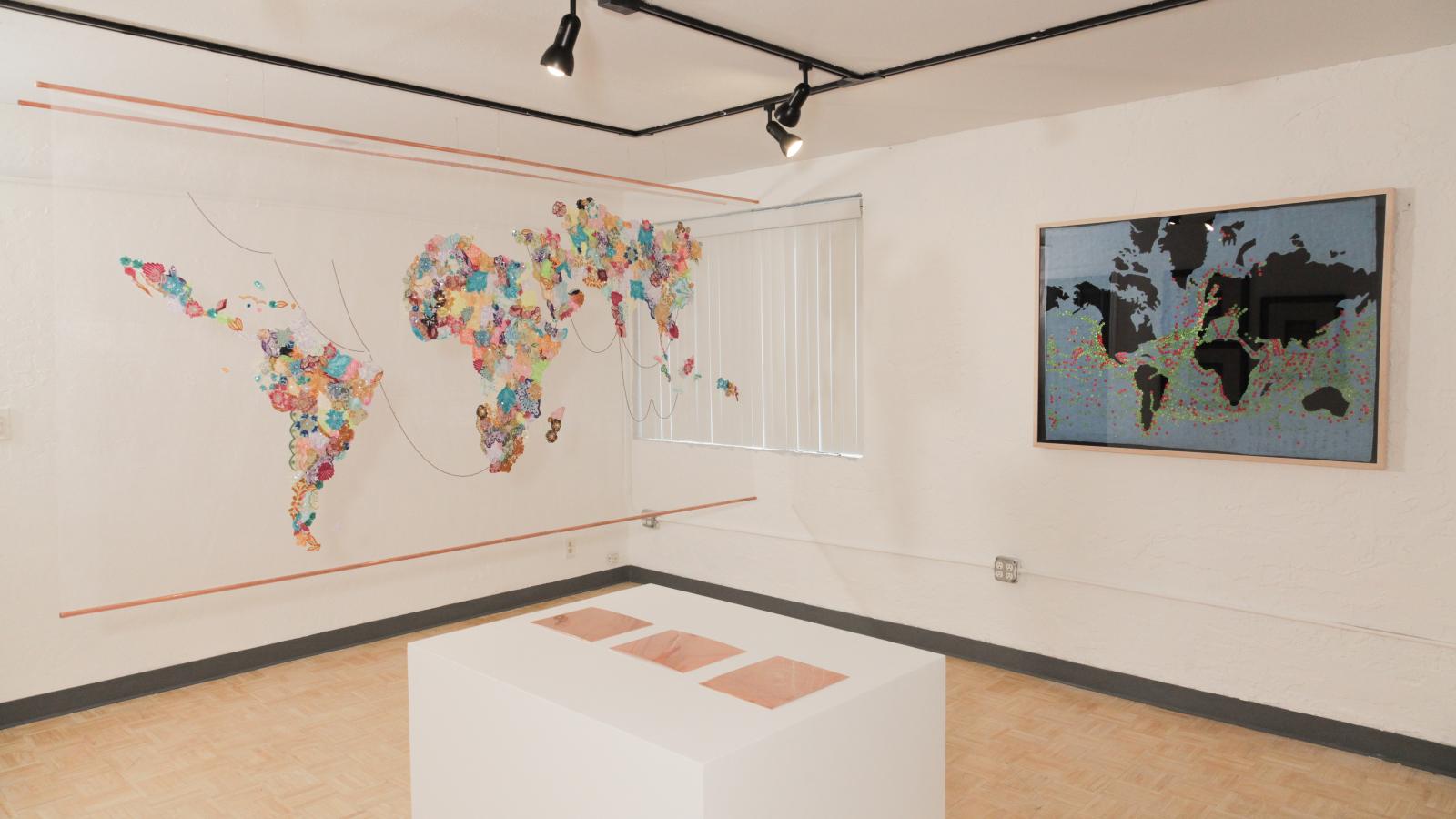 It all started with the CALA International Festival, which brought together arts organizations from Phoenix, Arizona, to showcase Latinx and Latin American dance, music, theater, film, poetry, and visual art. From there, CALA (which stands for Celebración Artística de las Américas) Alliance transitioned into a multidisciplinary Latinx arts organization with programs that traverse the city's communities, telling new stories about transborder cultural connections. Among their year-round programming are the artist residency program, Residencias Artísticas, which fosters Latinx artistic talent in the United States; a cultural literacy program, How I Became an Artista, which exposes a wide range of community members—from students to adults—in the Metro Phoenix area to the life and work of Latinx and Latin American artists; a community engagement program, CALA Presenta, in which local, national, and international artists present their art forms in public conversations; and Crossfade LAB, which presents intimate conversations with Latinx and Latin American artists about art, identity, social justice, and more.
CALA Alliance partners with the Arizona State University (ASU) Art Museum to exhibit their resident artists and to present the Crossfade LAB events, which are livestreamed with bilingual closed captioning, and with other non-arts organizations as well to reach further into communities throughout the large, sprawling city of Phoenix, which has a Hispanic/Latinx population of more than 40 percent.
We talked with Executive Director Alana Hernandez about CALA's programs and engagement with the Phoenix community, differentiating between Latin American and Latinx, and the importance of emphasizing U.S. Latinx art and its contributions to American culture.
EMPHASIZING U.S. LATINX ART
CALA Alliance started as an international festival. We've become a residency program, and a community-based organization teaching cultural literacy from a perspective not typically disseminated in schools. We work with art and artists in different forms; we're not discipline-specific. When I started in early 2021, my main mission was to make us more art- and artist-forward.
For the residency program, I wanted to make sure that our emphasis really was on U.S. Latinx art. We do three residencies per year: a regional resident, who is found through a panel-reviewed open call; an invited national resident; and, to keep with our roots, an exchange resident. The current exchange [residency] is with Puerto Rico, so it is still focused on U.S. Latinx art. This is a way to also ensure that we are making those connections outside of our region. While the Phoenix area has predominately featured Mexican American artists, we want to broaden what we think of as Latinx art. We're thinking of more dynamic and holistic stories of Latinx art, and Puerto Rico's an integral part to that.
We give monetary resources to the residents, and they have a studio space where they can create their work, which is very coveted in Phoenix. We're also providing a space in terms of scholarship. When we think of U.S. Latinx art, there hasn't really been a carved-out space. [This program] is to bolster these artists, to really understand that Latinx stories are integral to understanding the cultural history of this country.
[The resident artists] are actively encouraged to work with the community. We set up programmatic activities for them and host an open studio. We're giving the community the opportunity to see an artist project at its early stages, what it looks like at the very beginning, when things could possibly change. So, they're developing their ideas in tandem with community when they come to us, where the community really learns about their project and why it's important to them. Then, finally, there's usually a conversation aspect, charlas is what I like to call them; short, informal chats where I can tease out additional information for our audiences, and those are often disseminated via Instagram Live. These CALA Presenta charlas are a great opportunity to really look at artist studios and speak with artists who aren't necessarily from the region.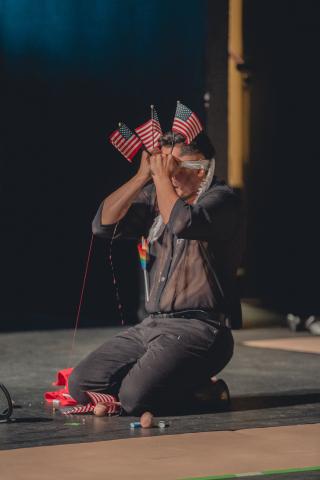 We're creating a vital space that does not exist in the current artistic landscape. We are one of the only, if not the only, residency programs specifically designed for U.S. Latinx artists. Latinx art and histories are American histories; this is really important to emphasize. Of course, the downside is I wish we didn't have to have culturally specific organizations to exist as part of the art world to have people pay attention to us. Do I believe institutions that say they are for American art should have always been looking at more diverse stories? Of course. I never want us to only rely on our culturally specific organizations. But they serve an incredibly important purpose right now because there is this need. However, I really do hope in the future that Latinx stories and histories will be integrated into the canon; when we're taught art history, it will not just be from a Eurocentric perspective.
PARTNERING WITH THE COMMUNITY
For our programming, especially our cultural literacy program, we have focused on asking: what does our community need? Who comes to us? We shouldn't assume that everyone has the same entry point, so we often partner with other organizations so we can physically move ourselves outward into the community. These partnerships are important because an ecosystem of only arts organizations is not entirely sustainable. We have partnered with organizations like Chispa Arizona, which is an environmental grassroots organization, for example, for their Earth Day celebration. We also partnered with TQP, Trans Queer Pueblo, for our recent CALA Presenta in May. They're a social justice organization that works with queer migrants who have experienced trauma, providing resources such as healthcare. We're really proud of these partnerships that speak to the communities' needs in that way.
We also partner with the ASU Art Museum. There are a lot of touchpoints throughout our organizations. For example, one component of our residency program is to have exhibitions. For the national resident, we have built in a solo exhibition at the ASU Art Museum. While they might be coming from New York or Texas, they might not always have the opportunity for a solo museum show, and we can provide that.
The Crossfade LAB is also co-organized with myself; Julio César Morales, senior curator at the ASU Art Museum; and Josh Kun, who is a MacArthur Fellow and interim dean at the University of South California Thornton School of Music. This program happens twice a year and is livestreamed so people from around the country can join in to see Crossfade LAB. It's also bilingual, so we have bilingual closed captioning, which I think is very important, especially as we grow and we try to be the most accessible, diverse organization we can be.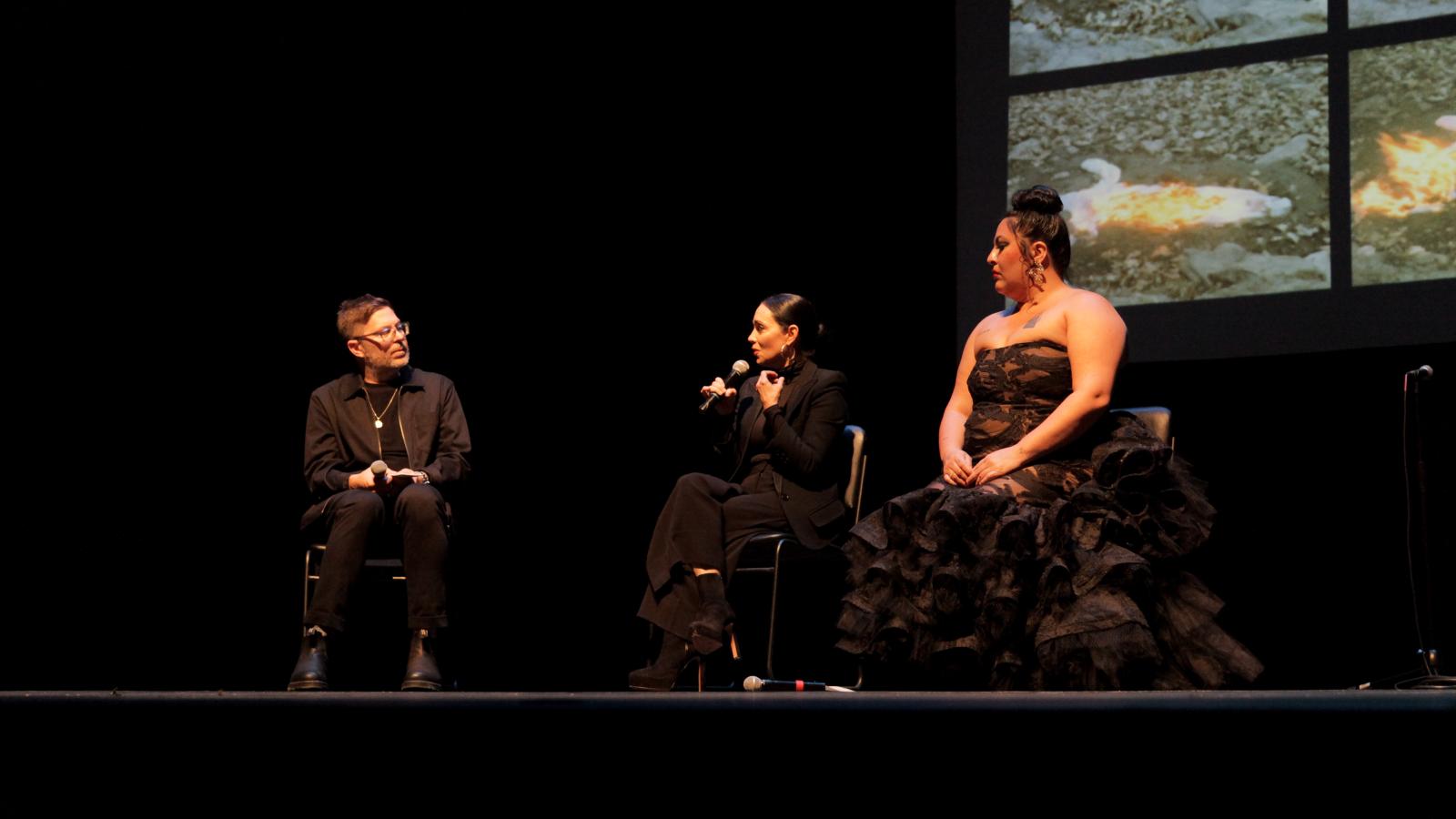 I'm really proud of what we've done with the cultural literacy program, How I Became an Artista. We could always do more, and I think we're doing a great job with our modest resources. We work with local artists, which is important. [Recently,] we had Annie Lopez, who is a more senior artist who's been working in the region since the '80s and makes up part of a cohort that started the Chicano movement here in Phoenix. I think people know nebulously what the Chicano movement is, but she taught us what it was like to really be there. We also have teaching artists, some of them are emerging artists, and they're focused on activities using materials that are found and gathered from this community. For example, we went to the West Side, which is historically a Latinx population that is underserved, and brought a teaching artist, Yaritza Flores Bustos, who led a workshop on papermaking, reusing materials found in the community. We then provide free materials that allow youth and community members to create these projects.
Overall, the demographics of Phoenix is pretty significantly Latinx. Most of the people that do [participate in CALA's programs] are of Latinx origin, but we do have a healthy mix at times. Something surprising we have learned from this program is that we previously thought about the cultural literacy program as more youth-oriented, but that's just not who's necessarily coming. We get a lot of 20- to 26-year-olds, and some significantly older than 26!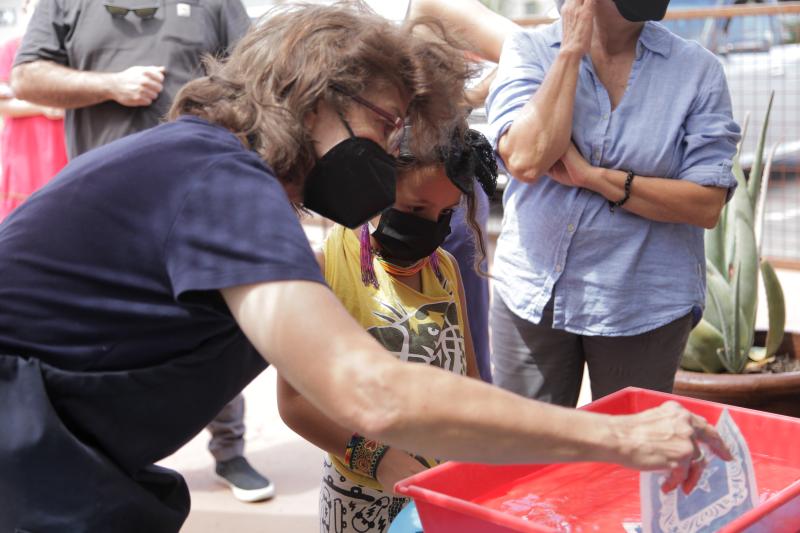 LATINX V. LATIN AMERICAN
As an organization, I want to make sure that we spotlight U.S. Latinx art and artists. I have a background in art history. The option we were given was to be Latin Americanists, which is different than Latinx. When we get into an institutional context at museums, it is assumed that they are the same or that they are, in fact, synonymous. That's simply not true, and so I hope, as we move forward, that what really is understood is that Latin American is a complicated term itself. Art from Latin America is very different [from U.S. Latinx art], the context is different. The context of this country is so different.
I often say it's more of a Latin American diaspora here in the United States. It's really important to underscore that we are not monolithic. There are textures and dynamism in our communities, and they're integral to understanding the stories of this country. I'm really optimistic as we move forward. Latinx art is very in vogue right now, and I hope that there is a sustained commitment to understanding these kinds of stories of where we are and who we are.