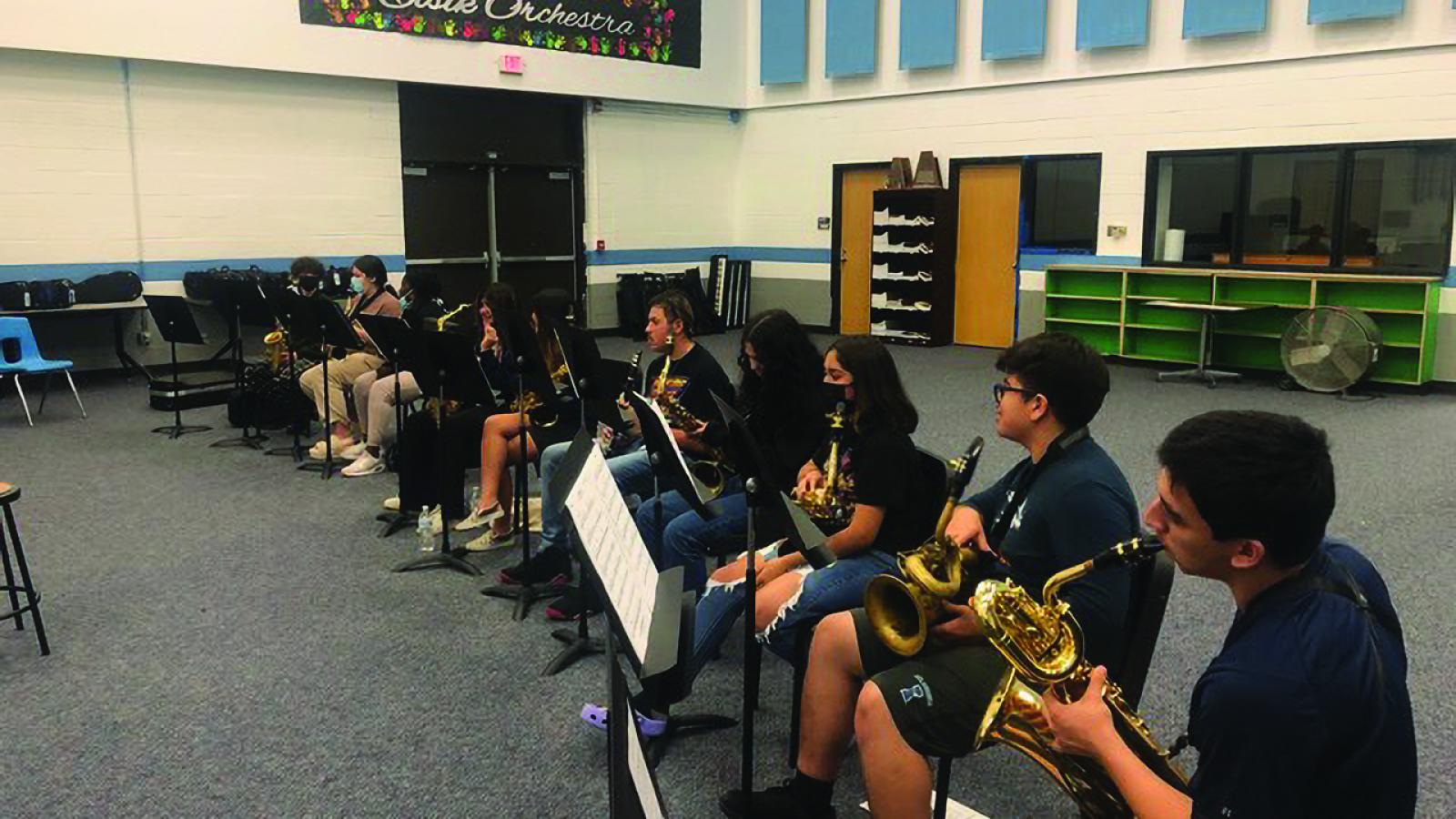 José Diaz has enriched Houston, Texas, with an array of musical leadership, education, celebration of Hispanic/Latinx heritage, and community engagement. In 2000, Diaz established the Diaz Music Institute (DMI), one of the top Hispanic music organizations, where students can receive quality music instruction at a low cost. DMI is a key player in developing partnerships with schools and other organizations in Houston's lower-income neighborhoods. Serving as the artistic director of DMI, Diaz formed four programs to meet the needs of the local community: Caliente, DMI's repertoire ensemble; Noche Caliente, an evening music festival; the Latin Jazz Summer Workshop; and the Latin Jazz Jam Music Festival.
Under Diaz's leadership, students have been able to travel outside of the community to play alongside top Latin jazz artists, including Latin Grammy nominee Oskar Cartaya and four-time Grammy winner Oscar Hernández. Several DMI alumni have performed with top artists, such as Stevie Wonder and Tori Kelly.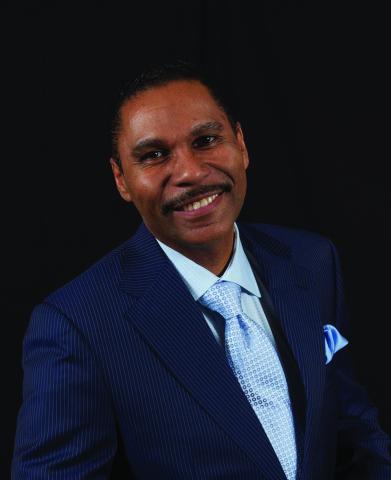 Among Diaz's accolades as an educator and musician, he was inducted into DownBeat magazine's Jazz Education Hall of Fame, received the Mayor's Hispanic Heritage Award, and was selected by FOX 26 and Univision Television stations as a Hispanic Hero. He was also honored in 2021 as a Country Music Association Foundation Music Teacher of Excellence recipient. We spoke with Diaz about the importance of preserving Latin music and why it matters, how DMI reaches out to lower-income youth, and the unique ways in which the arts can be showcased within communities.
WHY MUSIC EDUCATION MATTERS
I grew up in Chicago, and when I was starting my music training in the '70s, arts and culture during that time was awesome. There were so many musicians in the neighborhood or at the schools I attended. The teachers were active musicians and played with Earth, Wind & Fire, B.B. King, and Bobby "Blue" Bland. The Diaz Music Institute came about through my frustration of being a band director in a [Texas] school district and witnessing limitations to kids' growth and opportunity. So, I decided to create an environment that was very similar to the way that I grew up.
I wanted [students] to develop that hunger and desire to play at a semi-professional, if not a professional level, while they were still in their teens. One of the biggest motivators is DMI's mentorship program, where we have famous artists that come in and perform with the students. The first major concert that we did was with Eddie Palmieri, a legendary, Grammy Award-winning Latin jazz pianist and an NEA Jazz Master. As we started developing the program further, I noticed that kids in the program were excelling at a high rate. We have a 100 percent high school graduation rate with all of the students. DMI alumni have gone on to play alongside Grammy-nominated and Grammy-winning artists and have been recognized at the Stellar Awards and the Gospel Music Association Dove Awards. Many of them have gone on to attend prestigious schools like the University of Miami, Harvard University, or the University of Texas.
PRESERVATION OF HERITAGE FOR THE NEXT GENERATION
I think that the preservation of Latinx/Hispanic music is important to help celebrate and empower us as a culture. At the institute, we focus on Afro-Caribbean music, Brazilian music, and Latin music. When we talk about Latin music, we're talking about music that's been popular in Colombia, Venezuela, and Peru. All of the Hispanic countries have some aspect of Latin jazz that incorporates their culture and their rhythms into it. To me, it's one of the genres that helps tie us all [together] as Hispanic, Latinx, Latinos, Latinas, or however people want to identify themselves. Preservation of cultures and music is important because it lets everyone know who they are, what their history is, how to express themselves, and what makes them feel joyous. When I was growing up, almost every other weekend was a family reunion with music all the time, and we had to get up and dance! Parents were picking up babies, dancing with the babies, and it was "party time" all the time. When we don't preserve or give a history of how we evolve as human beings through our music, we start losing generations. Our music will help explain how we're much more alike than different. I think that's the travesty, when we take the arts so lightly in school, because it really hurts us in terms of knowing who we are and appreciating each other.
One of the challenges is getting students to understand how even though they are learning a culturally specific genre, the things that they will learn and perform in this genre will actually help them in other genres. What's been truly remarkable is that we have a good number of alumni that have gone through the program and can illustrate that for me. We had one young lady, Latonia Moore, who was a vocalist singing Latin jazz, and now she's one of the top opera singers in the world. She won a Grammy two years ago for Porgy and Bess. What I explain to kids is that music is a language, and the language and the rhythmic aspect of it permeates through other genres.
THE IMPORTANCE OF THE SUMMER CAMPS
I establish relationships with the band directors at Houston school campuses and they become our coordinators for summer camps. This is not something that I do by myself; it is something that's done with team effort and relationships. The kids play a major part, because we want to
have a program that's relevant for them, and the best way to keep things relevant is to simply ask them, "What do you see yourself doing in music?"
Within the summer camp, they're getting music theory, they're getting master classes, they're getting exposure on hand percussion so they can develop rhythm. I also hired a dance teacher because kids don't move like they used to anymore, and I hired a vocalist because I feel that everyone needs to sing in some aspect. The last camp that we did actually helped jumpstart a jazz program at a high school that no longer had one, a very historic high school in terms of the jazz world. People like Illinois Jacquet, Joe Sample, and [NEA Jazz Master] Hubert Laws, legendary musicians, came out of that school.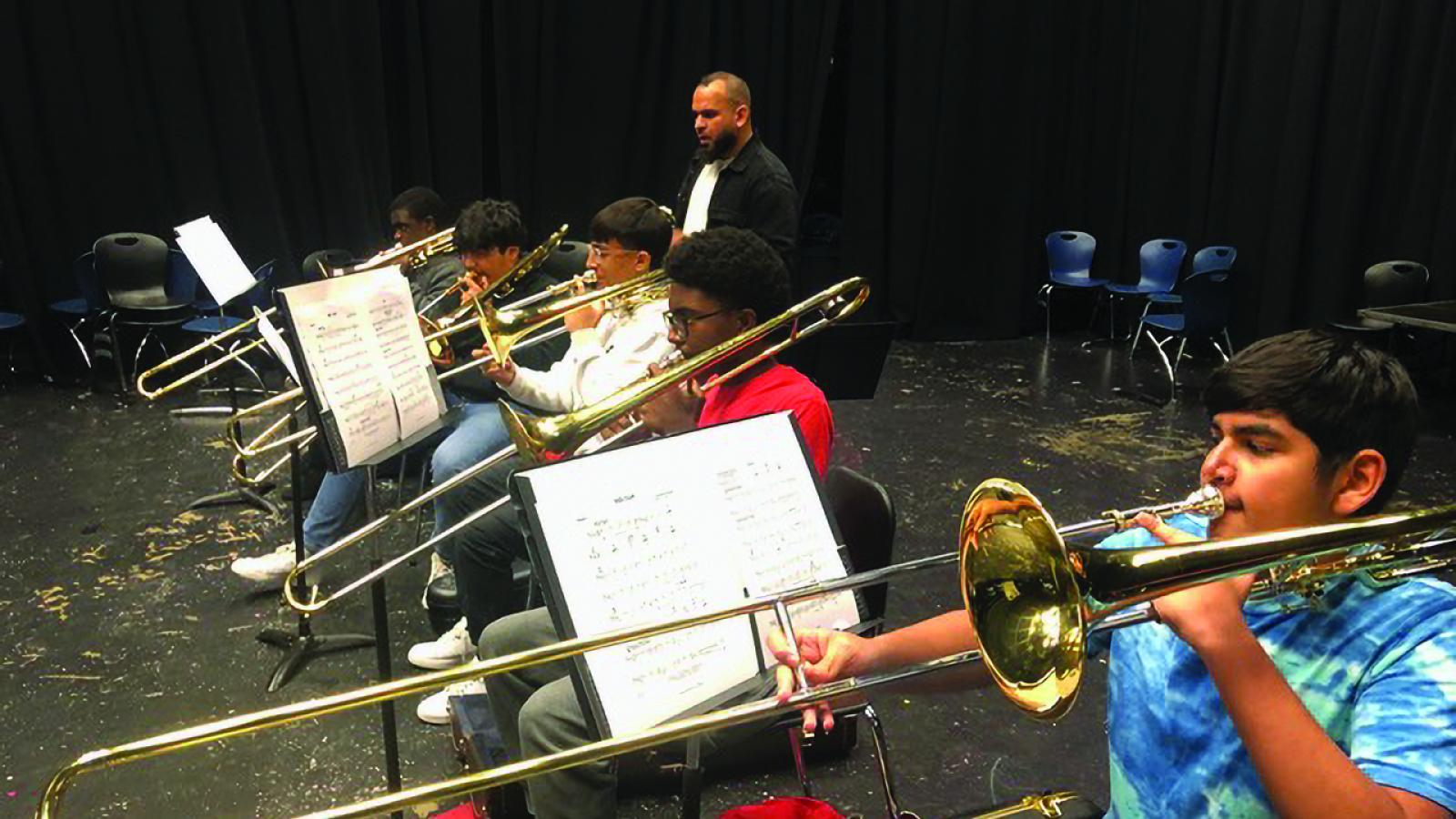 INFUSING HISPANIC/LATINX MUSIC IN THE COMMUNITY
[In August,] the youth group Caliente, the one that I put together with kids that were excelling at the highest level, performed. It was just amazing to watch what they were able to accomplish in the short amount of time. Tia Fuller, an incredible saxophonist, came in to perform with them. One of the things that she remarked, "I don't know what you're doing or how you're doing it, but you got these girls empowered. They're unapologetic, they're driven."
The theater seats approximately 2,500 people and we had a full house. I noticed that a lot of folks have been coming to our concerts for years even though they have no association with any of the student performers. I had a couple of people stop me and say, "Man, I've been watching that little girl grow up in the group. We noticed her when she was 11 and now she's 18." They're so excited that they saw this young lady play hand percussion on the conga drums and grow up before their eyes.
One of the non-arts organizations that we have partnered with over the last 15 years is the East Aldine Management District. Recently, they built a new facility that features a covered theater within a park. We've hosted several performances in this location. This past April, we held the first East Aldine Jazz Festival. The artists at the festival are all youth groups, like high school jazz ensembles, middle school jazz ensembles. I wanted kids to have an opportunity to build camaraderie with other kids from other schools. I hired multiple guest artists to perform with these young people. The artist played a couple of tunes with them, and it was exciting because the kids never had that opportunity before. Over 400 people from the community came.
Not only do we have kids who are Hispanic—we're talking about Mexican, Colombian, Puerto Rican, Venezuelan, that whole cross mix there—but we're also talking about African American students; we're also talking about Asian students and Anglo students all in the group, and they're all loving it, just respecting cultural tolerance, knowing who you are, where you're going, that kind of stuff. Every kid is able to use whatever they learn from within themselves to be able to express themselves, how they see and how they feel it. And what they also really love and enjoy is the fact that they're all coming together for it. That was a super strong thing, when you see smiles and them hanging out and talking and celebrating.
A LOOK TOWARD THE FUTURE
In order for DMI to stay relevant, we've got to deal with things that are relevant for kids now: dealing with recording technique, dealing with copyright issues, dealing with how to brand yourself, how to create a business for yourself. It's essential for their survival in the future.
During the pandemic, we created the Global Entrepreneurship Summit. We had entrepreneurs from all walks of life and cultures come in and talk about the business aspect of their craft. We even had a CEO of an instrument manufacturing company talk about how he started his business. I think those are things that kids need to know about, they need to hear about, and they need to be exposed to while they're in high school.