Connections through Culture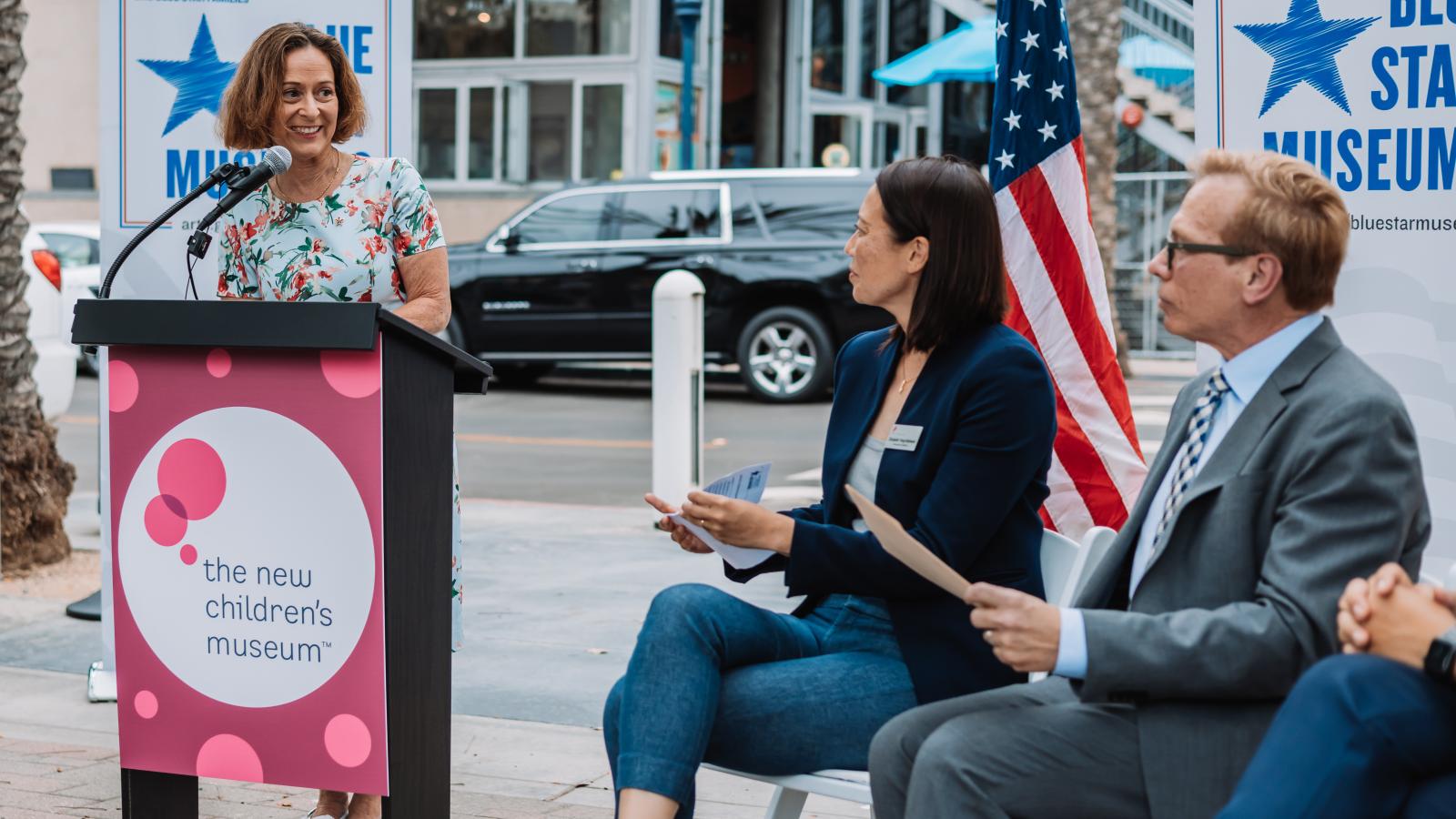 As founder and CEO of Blue Star Families, a nonprofit that serves active-duty military, Guard and Reserve, veterans, and their families, Kathy Roth-Douquet considers herself a creative professional.
"I created an organization that has had an impact in the world," she said. "I think the roots of that were what we normally think of as creativity—as someone who wrote poetry."
Roth-Douquet credits a fourth-grade teacher for igniting her creative spark. The teacher, Mrs. Krogness, had her class write poetry every day, a practice that led Roth-Douquet to edit literary magazines in middle school, high school, and college.
"All of that becomes an extension of the creativity that is required if you're going to be innovating things in the world," she said. "I think that value of creativity, as an end in and of itself, takes you many, many great places."
Roth-Douquet now puts that creative energy toward Blue Star Families and their programs, including Blue Star Museums.
For more than a decade, the Blue Star Museums program has offered active-duty military personnel and their families free admission to participating museums during summer months. It is a partnership between Blue Star Families and the National Endowment for the Arts, in collaboration with the Department of Defense and museums across America.
Roth-Douquet was inspired by her own experience as a military spouse, raising two children during frequent moves abroad and across the country. Museums helped her and her children connect with their local communities and feel at home wherever they happened to find themselves. Below, she reflects on why she is drawn to museums and the value of arts and culture to the military community.
MAKING AN IMPACT
I didn't come from a military family; I was in politics and government, and the foundation world. I'm an attorney. But I met and fell in love with a helicopter pilot, and I married him, and then the wars came, and I found myself in a community doing a very heavy, very necessary lift for the country but really needing help to be able to manage the challenges that come with this lifestyle.
My family moved nine times in 16 years. My husband deployed to combat four times. I had to leave my job many times. My children changed schools—my daughter, at tenth grade, was entering her tenth school. While managing all of this and the separation from family and friends, the broken networks, I knew we needed better ways to live, and I knew that my neighbors and my friends needed help for their families to be able to keep doing this work.
Blue Star Families, which started as a grassroots organization with volunteers, has grown to be the largest organization, nationwide, that supports military and veteran families. We have a large national presence: 250,000 families in our membership, over a million people who use our programs and resources every year, and 13 chapters around the country.
Blue Star Families was established so people [wouldn't have to] make the choice, country versus family, but to be able to serve both and to see both thrive together. For me at Blue Star Families, access to the arts and engagement with arts and culture is really a key part of making life wonderful so that people can continue to serve.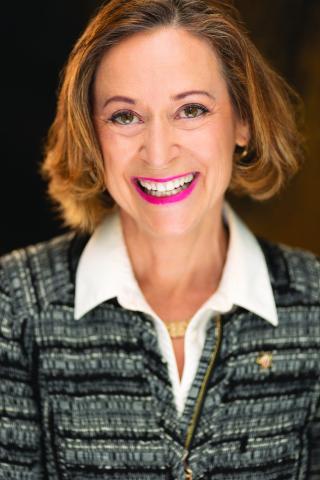 "To me, arts and culture are particularly valuable because they speak to the spirit."
MUSEUM MAGIC
Blue Star Museums is a fantastic program, probably our most popular and beloved program. The inspiration for it came from my own experience with my children. Wherever we would move, one of the first things we would do would be to find the local museums and go to them. That was just an instinct on my part.
Since then, I've learned all the science and the data about why that's a really great thing to do. But for me, both because I had grown up in Cleveland, where we have wonderful museums that are free—and because I have experienced the way that art and culture in my own life makes life more worth living and contributes to joy, and resilience, and perspective—it was just natural for me to do that. The result was I saw that it gave my children all of those things.
Visiting museums gives you a sense of "I belong here." If you come into a community and your habit is to go to the museums, that becomes your territory, and that's a very rich territory. When we were stationed in London, my children were in the kindergarten and 4th-grade age range. The museums are free, and we lived in central London, and after school we would go to the museums many days. As we traveled, we would go to different cities and the first thing we'd do is go to the museums, and it gave them a sense of real mastery of their surroundings. It also gave them a deep connection to this community in a way that's uplifting, and inspiring, and mind expanding, and an overall plus.
Having that part of our battle rhythm, even as we moved across the country, made it an adventure, and it made it a pleasure. As it turns out, both [of my children] are now in the artistic field. For [my daughter], making sense of her experiences, translating her experiences to the world, finding universality of expression, it's the arts. Writing, playwriting has been very important to her. For my son, he's recording music. For both of them, as they traveled around the world, they found connection to people through the accessibility of culture.
SPEAKING TO THE SPIRIT
This idea of creating [beautiful] environments that make people feel better, that speaks to human dignity. I think often, when people are trying to make change, they think in very practical ways, and in some ways the least frivolous, or the least beautiful, or the least attention spent to other things, the better. I don't think that actually works. I don't think that's aligned.
To me, arts and culture are particularly valuable because they speak to the spirit. It's not in the realm of the things that you can count; it's in the realm of things that aren't material. Military service is also in that realm. Immersing ourselves in the things that speak to those kinds of values reinforces service, because it elevates the fact that things that aren't necessarily material are worthwhile.
There's a curation process at museums, and there's a sense that these are the things that our country values and keeps. Well, we in the military, we fight to preserve the things that are of value for our nation. To feel that we have the right and the purview to be in the space of those things that are of such value to our country, there's something really beautiful about it, and I think it re-inspires. It helps you remember what we are living this challenging lifestyle for—we're living it so that our whole community, our whole nation can enjoy these artifacts, these inspirations, these concepts that make us more human, and in some ways make us more American.