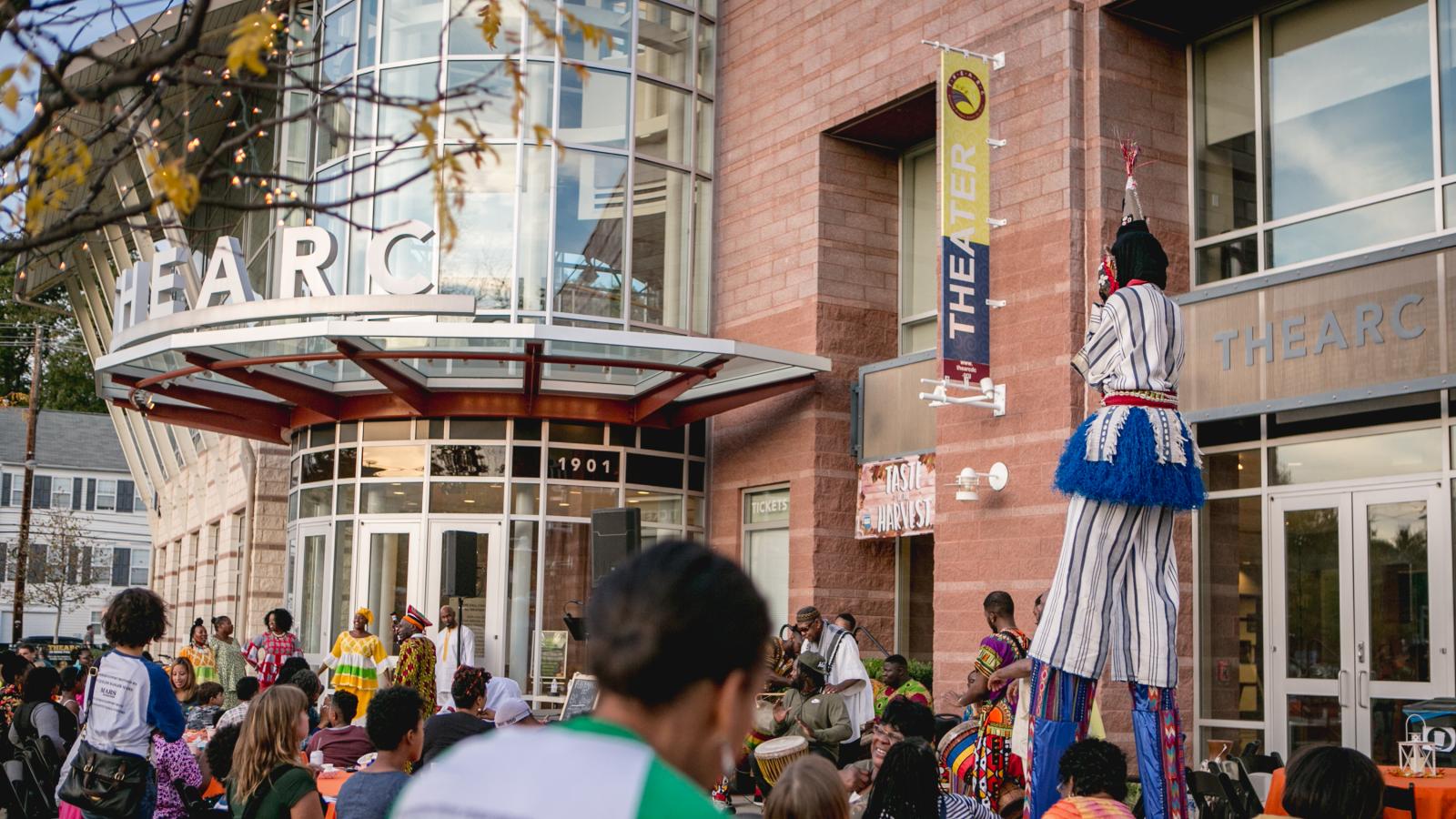 Irfana Jetha Noorani is an artist, producer, and administrator based in Washington, DC. She supports neighborhoods, public spaces, cultural organizations, and philanthropic institutions with equitable planning processes and programming that center people of color and justice-based outcomes in their work.
Noorani founded a cultural consulting practice in 2021. She currently serves as a senior fellow to the High Line Network and is working as a project consultant with the Ford Foundation. She recently provided interim executive leadership and fundraising strategy for Transform 1012 N. Main Street.
Noorani was a founding staff member and the deputy director of the 11th Street Bridge Park, a public/private partnership between the District of Columbia and the local nonprofit Building Bridges Across the River, and led a multiyear public art commissioning process for the partnership (which received support from the NEA). She also worked with the Andrew W. Mellon Foundation in the Performing Arts Program and for New York Live Arts | Bill T. Jones/Arnie Zane Dance Company. Noorani is a founding member of Vital Little Plans, a national artist collective and giving circle that challenges the power of Eurocentric philanthropy and supports creative and disruptive initiatives that are arts-driven and community-led, and was an arts management fellow at the John F. Kennedy Center for the Performing Arts. She also has served as a resource team member for the NEA's Our Town creative placemaking technical assistance program.
We spoke with Noorani about her work and how the arts help others live artful lives in community.
A NEW WAY OF MAKING ART
My background is in dance, performance, and choreography. My relationship with my art and my practice has really morphed and changed over time, and I'm sure it will continue to do so. Right now, I feel like I'm making art, but it's different. Currently in my career, instead of making dances, I'm producing or finding opportunities to make art by cultivating community, collaborating with artists, collaborating with organizations and institutions, supporting makers, and convening people. Through my consulting practice, I am supporting the creative ecosystem, and I lean into my background in the arts when I work with clients.
During the pandemic, I had an opportunity to reconnect more directly to dance and performance. I live in the Bloomingdale neighborhood in Washington, DC, and there are a lot of movement-based artists in this community. One of my neighbors, Hayley Cutler, has a company called darlingdance. She was thinking about ways that we could continue to make work and support artists during the pandemic, when a lot of commissions and work for dance makers and dancers were being pulled. We collaborated on a proposal to Dance Place, a local dance organization, and the DC Commission on the Arts and Humanities. We were supported to make work in four artist homes in Bloomingdale. We all made our own pieces, and it was a tour of the neighborhood through the eyes of artists.
"That early exposure to modern dance, ballet, and improvisation was so key to me learning and navigating through many different careers."
THE INTERSECTION OF ARTS AND INFRASTRUCTURE
My main focus working on arts in public space and infrastructure projects is discovering how those spaces can create informal opportunities for people, communities, and cultures to convene, converge, and collaborate. How do people intersect with others that they may never come across otherwise? The most beautiful thing about working on public space projects is the informality of how people come together in those spaces and the opportunities these spaces offer for arts and cultural programming.
I worked for Building Bridges Across the River on the 11th Street Bridge Park, a public/private collaboration between the District of Columbia and a nonprofit based in Southeast DC to build a new park over the Anacostia River. When I started working there, I had this amazing experience of being in what felt like the soul of DC and learning from legacy residents about the culture of the District of Columbia. My work at the 11th Street Bridge Park really opened me up to an understanding of the role of the arts, community development, and infrastructure projects in our neighborhoods. Often when we look at infrastructure and community development, we are thinking about the economic impacts in a neighborhood. The idea of cultural impacts and cultural infrastructure sometimes gets left to the wayside. Also, in a lot of our communities, the arts organizations and other nonprofits are working in silos. The opportunity to collaborate and think holistically about how to approach a community with investment in affordable housing, infrastructure, entrepreneurship, education, arts, and healthcare all together is really critical when working on infrastructure projects.
Our infrastructure and community development projects [east of the Anacostia River] seek to support and amplify the voices of that community. The arts and culture piece can help keep the focus on the community that is already there; centering the culture helps ensure the current residents are well represented and positioned to benefit from new economic opportunities as well. This is critically important in creating a sense of belonging, a sense of welcoming in neighborhood projects. So that is what I think about when I think about the collaboration between arts and infrastructure.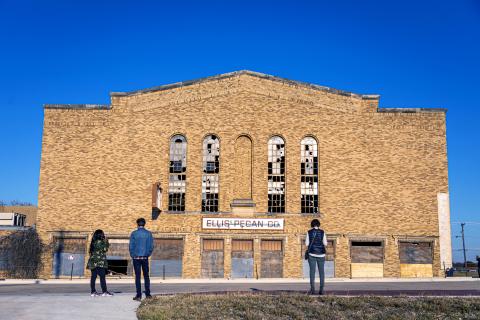 There is another project that I have been working on in Fort Worth, Texas, called Transform 1012 North Main Street. This is an effort of eight community-based organizations who have purchased a former Ku Klux Klan auditorium that was built in the 1920s near downtown. They are working together to transform that infrastructure into a place for the community, in particular communities that were targeted by the Klan when that building was originally built. I think about the powerful role of those arts and social service organizations coming together and reclaiming this infrastructure for the use of the community and what they want to see in their neighborhood and city moving forward.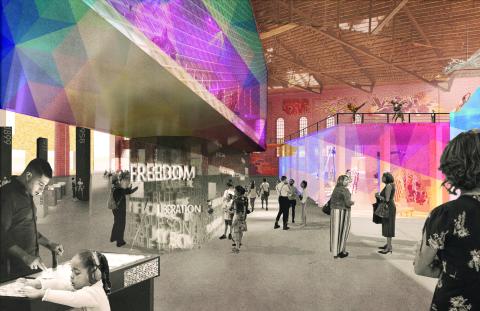 EARLY EXPOSURE TO THE ARTS
I started dancing when I was three years old. My parents are immigrants to this country; they were both born in East Africa, raised there, and then immigrated to North America. Our background is Indian origin. My dad owned a restaurant in midtown Atlanta, close to the Virginia-Highland neighborhood. I was always in my father's store. I was always dancing around the store, and there was a man that used to come in often, Sam Goldman. He was the executive director of Callanwolde Fine Arts Center in Atlanta. He saw me moving all around the store and told my parents, "Why don't you bring her for dance class? We have this creative movement program for children. She's literally running around the store, and I think she would love this class." That opened my parents up to putting me into an arts program, and I never left. I did all my dance training at Callanwolde Fine Arts Center, from creative movement all the way through a preprofessional program and then into university.
That early exposure to modern dance, ballet, and improvisation was so key to me learning and navigating through many different careers. That kind of creativity and improvisation was helpful in figuring it out, exploring, and learning new avenues of how to use my brain throughout my career. I think it's really hard for first-generation kids like me to think about a career in the arts. It's impossible to think about for my parents' generation for sure. But the reason they moved to this country was to have the possibility that their child could do anything. I got a lot of pushback when I was younger, and I tried to navigate into something where I could support myself and have my own career. It certainly took a lot of navigating and helping my parents understand what it meant to be in the arts sector and opening that world up for them. So yes, if I had chosen something different it would have manifested in a similar way, of being able to utilize the creativity and exploration that my early dance training taught me.