Charles Lloyd
Saxophonist, Flutist, Composer, Arranger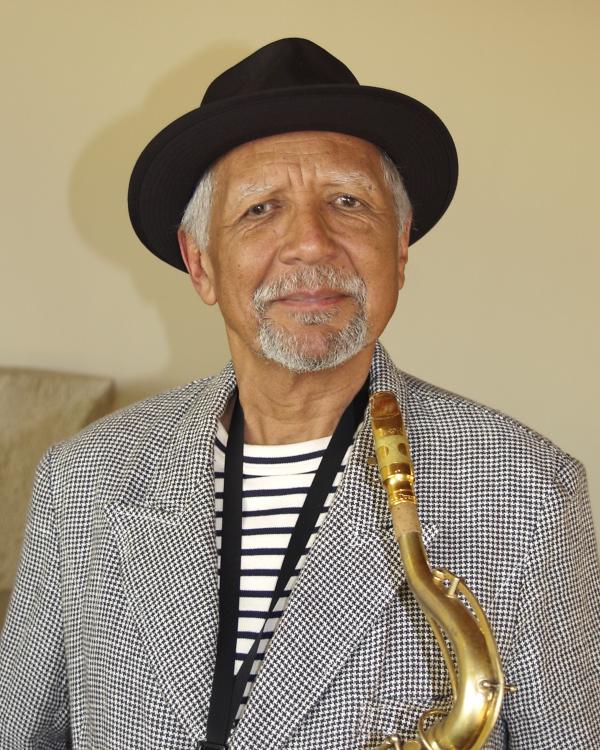 Bio
"This is a music of freedom and wonder. It uplifts, it inspires, it touches the heart, and it heals. It is transformational. Jazz is our indigenous art form and is constantly evolving while remaining deeply rooted in tradition and nourished by the American terroir. I have been drunk with the pursuit of 'the sound' all my life – and have been blessed to stand on the shoulders of those who came before me and gave encouragement – this is also part of the tradition."
Charles Lloyd's fierce improvisational skills and interest in fusing jazz with non-Western musical styles established him as one of the key figures in the expansion and furthering of the art form. Whether playing standards, avant-garde, or world music, Lloyd's emotional, elegant playing spurs on his fellow musicians.
Lloyd began playing saxophone at the age of nine, mentored by pianist Phineas Newborn. He took saxophone lessons from Irvin Reason and composition studies with Willie Mitchell. His interest in jazz was cultivated by listening to the radio broadcasts featuring the likes of Charlie Parker, Coleman Hawkins, Billie Holiday, and Duke Ellington. As a teenager, he immersed himself in the local Memphis music scene, playing with George Coleman, Booker Little, Harold Mabern, and Frank Strozier, and as a sideman for Johnny Ace, Bobby "Blue" Bland, Howlin' Wolf, and B.B. King (an NEA National Heritage Fellow).
In 1956, Lloyd moved to Los Angeles and graduated from the University of Southern California. During this period, Lloyd played in Gerald Wilson's big band while also playing in local clubs with Don Cherry, Ornette Coleman, Eric Dolphy, Billy Higgins, Scott La Faro, and Bobby Hutcherson. Lloyd joined Chico Hamilton's band in 1960 as the ensemble's music director and main composer.
In 1964, Lloyd left Hamilton's group to join alto saxophonist Cannonball Adderley, while also securing a deal on Columbia to record his own work. By 1965 he had left Adderley to form his own quartet, featuring pianist Keith Jarrett, drummer Jack DeJohnette, and bassist Cecil McBee. Their recording Forest Flower: Live at Monterey in 1966 became one of the first jazz recordings to sell a million copies, and popularized the group in the rock world as well. Lloyd's quartet made headlines in 1967 when they played in the Soviet Union at the invitation of a group of Soviet jazz writers, finally performing after several days of bureaucratic back-and-forth with government officials.
In 1969, at the peak of his career, Lloyd disbanded the quartet and moved back to Big Sur, California, to focus on his inner life and spiritual quest. From 1981-88, Lloyd performed intermittently, until he resumed touring activities and began recording with the ECM label in 1989. He continues to experiment with his music in terms of instruments, musical sources, and collaborations, such as his Sangam Trio featuring Zakir Hussain (another NEA National Heritage Fellow) and his concert with the classical Greek singer Maria Farantouri in 2010. Awards bestowed on the artist include a "Brass Note" on Beale Street in Memphis in 2012, an Award of Merit from the city of Tallinn, Estonia, and the Miles Davis
Award from the Festival International de Jazz de Montreal, Canada, both in 2013, and the Alfa Jazz Fest International Music Award in 2014.
Selected Discography:
Chico Hamilton, Man from Two Worlds, Impulse!, 1962-63
Forest Flower: Charles Lloyd at Monterey, Atlantic, 1966
Montreux, Elektra, 1982 The Water Is Wide, ECM, 1999
Charles Lloyd/Jason Moran, Hagar's Song, ECM, 2012