Richard Davis
Bassist, Educator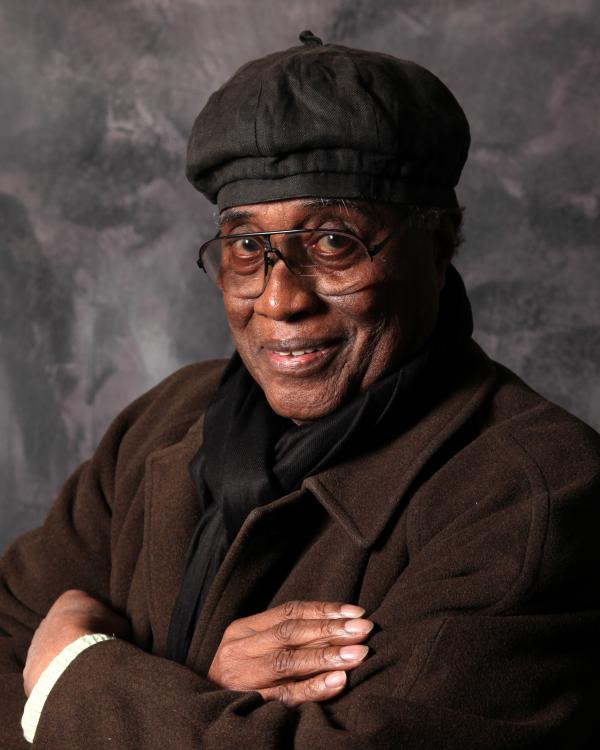 Bio
"I am pleased to be chosen to receive the 2014 NEA Jazz Masters Fellowship Award. It is exciting to join past and current recipients alike. It is also comforting to be recognized by NEA officials and those who nominated me."
One of the premier jazz bassists in history, Richard Davis is widely recorded, not only in jazz settings but also in the pop, rock and classical genres as well. In addition to his prowess on bass, Davis is a noted educator, having been a professor at the University of Wisconsin-Madison since 1977.
Part of the Chicago generation of musicians that included Johnny Griffin and Clifford Jordan, Davis studied bass in high school under the direction of Walter Dyett. He then attended Chicago's VanderCook College of Music while playing with both classical orchestras and jazz combos at night, including gigs with Ahmad Jamal and Sun Ra.
In 1954, he moved to New York City commencing a now six-decades-long performing and recording career. Davis toured with Sarah Vaughan from 1957-60, including a tour of Europe, and worked as a sideman on numerous recordings in the 1960s, but was in special demand by Jaki Byard, Eric Dolphy, Booker Ervin, Andrew Hill, Elvin Jones, and Roland Kirk, with whom he cut several albums each. He was a member of the Thad Jones/Mel Lewis Orchestra from 1966-72.
Proficient in any style, Davis was in demand in pop and rock circles as well, playing on albums by Paul Simon, Bruce Springsteen, and Van Morrison (on whose album Astral Weeks legendary rock critic Lester Bangs called Davis' bass playing "something that has been touched, that's in the realm of the miraculous."). Davis was equally at home in the classical world, performing for some of the music's finest conductors: Leonard Bernstein, Pierre Boulez, Gunther Schuller, Leopold Stokowski, Igor Stravinsky, and George Szell. He is still in demand as a performer, often touring internationally.
A longtime educator, Davis' students have included David Ephross, William Parker, and Hans Sturm, among others. In 1993, he created the Richard Davis Foundation for Young Bassists, which annually assembles a team of master instructors/performers to work with emerging talent to expand "the horizon of the student in terms of how they perceive their own potential and that of the bass itself." In 1998, Davis created the Retention Action Project (R.A.P.) on the UW-Madison Campus to discuss multicultural differences by bringing together university representatives and social change activists. Additionally, he founded the Madison Wisconsin Institutes for the Healing of Racism in 2000 to raise consciousness about and address the history and pathology of racism.
Davis has received many honors and awards, including DownBeat magazine's Critics Poll, which named Davis "Best Bassist" from 1967-74. He also has received two honorary doctorate degrees; a Hilldale Award for distinguished teaching, research, and service from the University of Wisconsin-Madison; the Wisconsin Governor's Arts Award (2001); the Reverend Dr. Martin Luther King, Jr. Humanitarian Award, bestowed by the City of Madison, Wisconsin (2003); and the Spencer Tracy Award for Distinction in the Performing Arts, presented by the Wisconsin Historical Society.
Selected Discography:
Eric Dolphy, Out to Lunch, Blue Note, 1964
Richard Davis/Elvin Jones: Heavy Sounds, Impulse!, 1967
The Philosophy of the Spiritual, Cobblestone, 1971
Bassist: Homage to Diversity, Palmetto Records, 2001
Blue Monk, King Japan, 2008