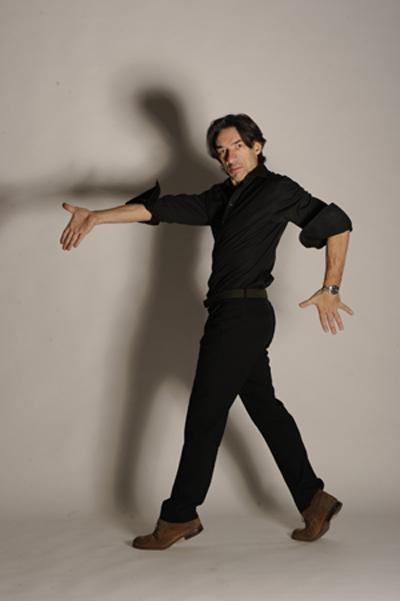 According to an interview in a local Washington, DC, weekly, at ten years old Septime Webre was already directing his siblings (he's one of nine) and the neighborhood kids in his own plays, including his initial offering, The Case of the Recurring Ennui. Today, as artistic director of the Washington Ballet, Webre's imagination is no less vivid or expansive. Not only has he reinvigorated the holiday standard The Nutcracker by setting it in the nation's capital, but he's also adapted several literary classics into ballets, including The Sun Also Rises and The Great Gatsby. As he tells us in his own words below, great literature is just one of his many flashpoints for inspiration, along with contemporary art, yoga, and the beach.
How Inspiration Works as an Artistic Director/Choreographer
Inspiration, for me, is related to free association. When something uplifts me and sparks a new idea about an unrelated topic, that's inspiration. For example last year's Ai Weiwei exhibit at the Hirshhorn [Museum and Sculpture Garden], which I found exceedingly moving on aesthetic terms. But also, understanding a bit about his personal story sparked some new ideas in me about how to approach a choreographic project…. The project's unrelated to Ai Weiwei's work, but just something about the exhibit opened up my way of thinking about something I was approaching. In a way, it helped me question the paradigm of how I was working.
Inspiration [when planning a season] is about what repertoire will dance. And that means seeing a lot of work and developing a point of view about what makes sense for our company and what kind of aesthetic we'll be presenting, and how [in] one given program you can't accomplish everything that you are. But over the course of a season, there should be a journey, which encompasses a bit of everything that you value.
[In regards to] developing a repertoire, the inspirations are much like those same things that inspire me as a choreographer—the world around me, and what the world's about, and how we want to be developing work that is relevant to the world that we live in.
I'm looking for works that will inspire audiences…. There's a certain amount of empathy that has to be present, and conjecture…. I have dancers who have been with me for 14 years, who started with me when they were 18, 19, or 20 years old. So that's a whole career together.
I'm inspired by their growth, the ways they surprise me onstage. When I see them excel onstage, it opens my eyes to the possibility of other repertoire that they could tackle for future seasons.
I'm also inspired by best practices in other institutions. It's kind of fun for me to see what's happening in other fields, you know, in terms of institution building, and of how the art is represented in visual arts, in theater, in music…. We all describe our work in different ways. You know, visual arts is a very intellectual approach to presenting the work to the public. Each theater company has a dramaturge who's doing nothing but thinking about the work and talking about it and writing about it.
Artistic Triggers
I've identified about five trigger points. Things I've read, which always influence what I'm doing. And as a matter of fact, in recent years, I've made a number of adaptations of books I've read, which have inspired me. Most recently, Hemingway's The Sun Also Rises, and before that, The Great Gatsby…. Just oddball books find their ways into the work.
Contemporary visual arts are definitely a trigger point. I've always found a deep connection with artists working in the visual arts today.
And a third is music. I'm a Cuban American, and so we Cubans hear this music happening all around. And it's been music all around me since I was born.
A fourth is yoga. In the last five years or so, I've become very committed to practicing Ashtanga yoga, which is a very physical, I would say kick-ass, kind of yoga. And the meditation in it is arrived at through intense physical commitment. I relate to it because that's how a ballet dancer needs to approach their ballet training…. The idea is a kind of physical meditation.
And over time, that has created a space for new ideas to pop up out of the blue. When I'm trying to tie myself up into a pretzel.
And the fifth is the beach. I'm from a beach family, and I grew up in the Bahamas until I was 12. [The beach] is a place where I often combine just about all of those things I just described. You know, ideally, the best ideas should come when I'm reading a book, listening to music, in a yoga pose on the beach… while building a conceptual sculpture.
On Process
For as long as I've been choreographing, my process has been pretty darn similar.… It's like in filmmaking, you've got to go through all that planning to choose the shooting time wisely. So a year or a year-and-a-half, sometimes two years out, I might start working on the libretto. And then, from that comes the score. And after that comes the sets and costume designs, because they have to be built way in advance. The final stage is the choreography. It's really the last thing to show up. I always have choreographic ideas in the early stages. But I don't work with dancers until relatively late. And I generally work with a six-hour rehearsal day. And, you know, after rehearsals, I go home. I take a little break, maybe eat a little supper. And then, generally, each night from 8:00 until 11:00, I will sit at my dining room table with the music and a cold Mexican beer, and prepare for the next day's rehearsal…. And the beer and the music, somehow team together, collaborate together, to inspire steps for the next day.
I probably can only implement five percent of the great ideas I get, and as an artistic director of a civic institution, I've had to become a very practical executive. Generally, there has to be a confluence of an inspired idea and a likelihood of being able to implement it successfully. And [it's] really important that there's buy-in from important stakeholders, and particularly, the collaborators who are going to make it happen. So, you know, I have to think it's a great idea. But I also have to ensure that our staff, our board, think it's a great idea, that our dancers think it's a great idea.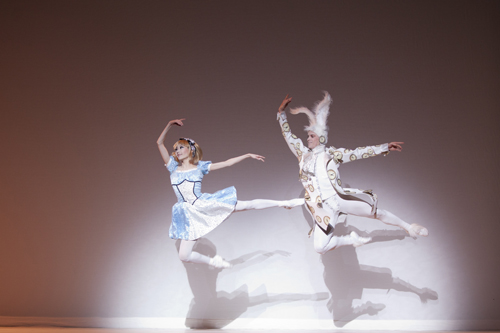 The Effect of Collaboration on Inspiration
In the case of a good collaboration, there is a situation where the sum is greater than the individual parts. And the act of collaboration is, to some degree, a selfless act. You are ceding to another part of the decision-making process that you would ordinarily keep for yourself. So when I'm collaborating with a dancer on a new role, I'm actually letting them make choreographic decisions in the process. When I collaborate with a composer, I'm letting them make some decisions on how characters will be determined, how the atmosphere of a particular scene or portion will be delivered. You're giving up a certain amount of authority, and in return, you get a lot of new ideas. That's exciting and inspiring to me, certainly.
Personal Inspirations
I think [visual] artists inspire me more than just about anyone in the world. In particular, Cy Twombly, a modernist. Modernist artists provided my early window into aesthetic ideas. When I was in the Bahamas, I was able to look at my parents' art books, those exhilarating moments of seeing the work of Cy Twombly and Rauschenberg and Jasper Johns, and also Pablo Picasso, and many others. Those modern artists just exhilarated me. And later, as a young adult, I started to investigate the work of contemporary visual artists, and so many are my heroes. I'm also really thrilled by what I read. Certainly, the great literature like Hemingway and Fitzgerald, but I also love the storytelling skills of John Irving and Tom Wolfe's understanding of popular culture. I love the work of so many choreographers, but I'm especially inspired by the works of Balanchine and Jerome Robbins and Twyla Tharp, Paul Taylor and Mark Morris, Jiri Kylian, and William Forsythe. I love Johann Sebastian Bach, Philip Glass, and Celia Cruz, and Miles Davis, above all.
Inspirations are to be found in the world around you. You need to be mindful about how you walk in the world, how you live in the world. And if you have your eyes open wide enough, you can find inspiration in just about anything.