Challenges in the Arts in the 21st Century
American Artscape | 2016 No. 2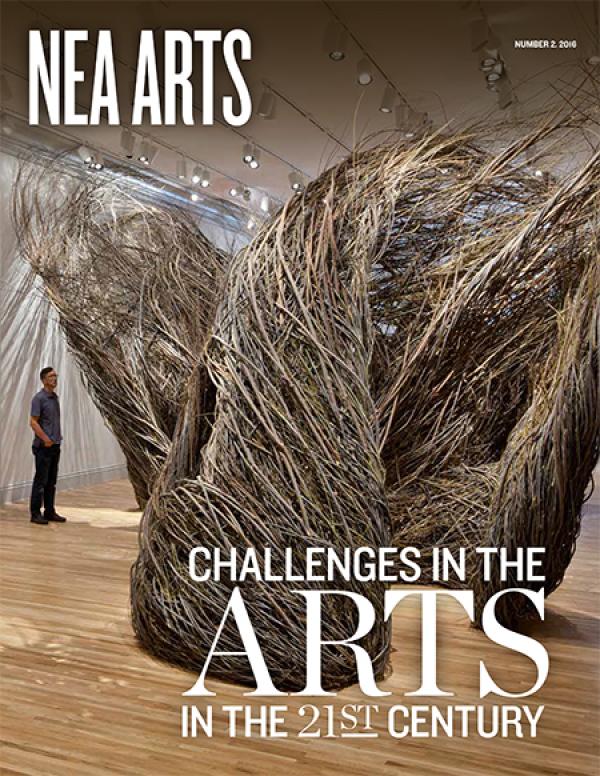 Download Issue
All Issues
About this Issue
The 21st century has been a time of rapid change across nearly every dimension, from science and healthcare to technology and communication. Art, of course, is no exception. With massive changes in how we consume art to how we create it, from how artists make a living to how we even categorize art in the first place, we are left to contend with issues that at one time did not exist, or at least existed differently.
In this issue, we attempt to look at a few issues facing various artistic disciplines. For instance, how do conservators preserve art that's increasingly made from unconventional materials? What does it mean to be a Native-American artist in a country still plagued by old stereotypes? How do television critics do their job in an age of streaming media? How do we measure the value of art in an increasingly data-driven world, and how do teaching artists make a living within the old confines of academia?
None of these challenges have black-and-white answers, and none of these articles are meant to propose any solutions. Rather, we hope these pieces will capture a moment in time, and shed light on just some of the complexities that exist within the art world today.