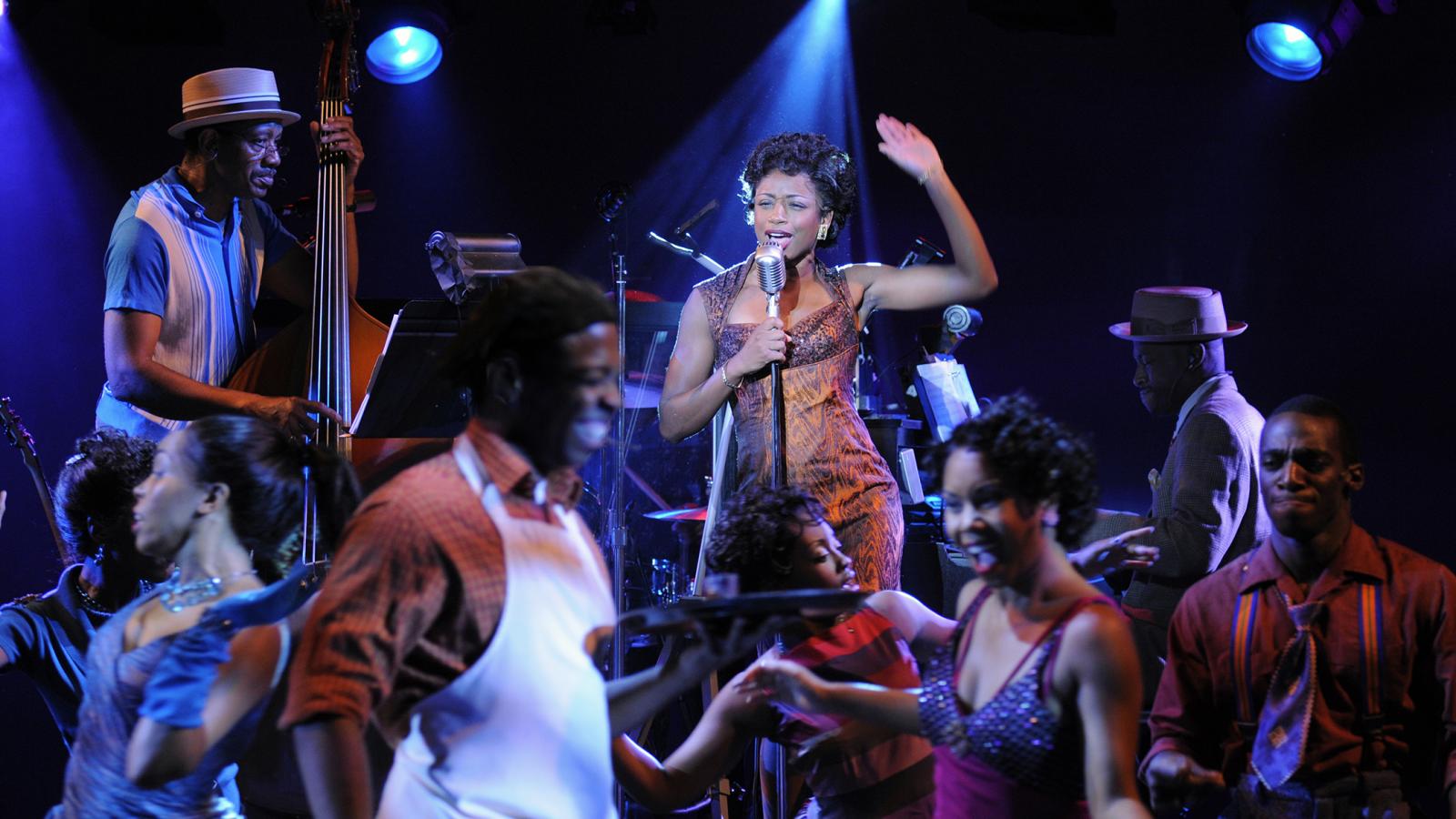 The mission statement of La Jolla Playhouse is bold, audacious, and perhaps even a bit outrageous. It reads, in part: "In the future, San Diego's La Jolla Playhouse will be considered singularly indispensable to the worldwide theater landscape as we become a permanent safe harbor for the unsafe and surprising." Given the number of plays the Playhouse has launched into the contemporary canon—and its 1993 Tony Award for Outstanding Regional Theater—it's fair to say that the mission statement is much more than a piece of marketing braggadocio. Rather it's a vision of what a theater can be if it grounds itself in the idea of community.
La Jolla, a coastline neighborhood of roughly 38,000 people just north of San Diego proper, blossomed in the mid-1950s as a favored retreat of Tinseltown denizens. Three such Hollywood stars—Dorothy McGuire, Mel Ferrer, and inaugural National Council on the Arts member Gregory Peck—conceived a summer stock company, which performed its weeklong season in the La Jolla High School auditorium. That venture lasted a couple of decades, petering out as the '70s came calling.
In 1983, however, noted theater director Des McAnuff revived the company, which today operates year-round in four theater spaces on the University of California, San Diego campus. While the first iteration of the Playhouse focused on the classics, today the theater is best described, according to current Artistic Director Christopher Ashley, as "very forward-looking, very much artistically driven, very much about experimentation, and audaciousness, and adventure."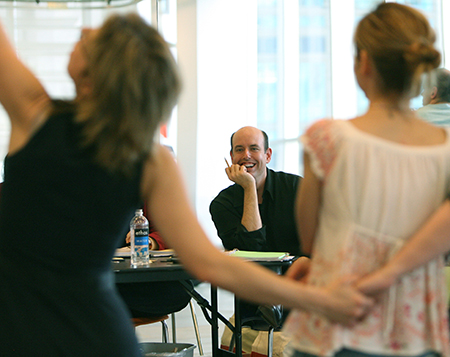 The viability of the Playhouse's reboot can be seen as a result of the regional theater movement that had exploded two decades earlier. At the turn of the 20th century, there were less than a dozen professional, year-round theaters of any note outside of New York City—the Cleveland Playhouse, Houston's Alley Theatre, and Washington, DC's Arena Stage among them. That all changed with an ambitious grant program from the Ford Foundation in 1961 "to begin strengthening the position of resident theater in the United States." By 1966, as noted in National Endowment for the Arts: A History, the newly founded NEA could announce one of its primary goals as "the development of a larger and more appreciative audience for the theater." The NEA created a number of programs to support the theater field, including grants to present live theater to high schoolers, to commission new plays, and for touring. The Playhouse received its first NEA grant in 1986 to support artists' fees for that season's productions.
For its first few seasons, the new La Jolla Playhouse filled its stages with a mix of classic and new plays. Today, La Jolla is a leading producer of new work with a focus on building community with theater artists it considers transformative; with audience members; and with La Jolla residents who may not be regular theatergoers.
The group works with theater artists in several ways. First, it is committed to an artist-in-residence program. The program provides a safe, unfettered space for artists to explore whatever they're interested in, and engages resident artists, like actor B.D. Wong and set designer Robert Brill, around questions of how the changing world informs the changing structure of plays, and how stories presented onstage reflect contemporary concerns. In addition to hosting individual artists, the Playhouse also invites a local theater company into residence every year.
The Playhouse has a healthy commissioning program as well—for playwrights at all stages of their careers—that is currently supporting new works by Daniel Beaty, Quiara Alegría Hudes, Aditi Kapil, and Alfred Geary, among others.
There are also projects—such as the DNA Festival and Page to Stage—that focus on helping playwrights develop new work. What's unique about this support is that the Playhouse works with creative teams over extended periods of time, whether or not that results in an official "opening." Ashley explained, "We will run them as long as the creative team, the writers, and the directors are committed to staying in town, taking what they learned from an audience the night before, then going back into rewrites and restaging in the afternoon, so that the whole time it's in performance, it's process. It's never intended to be done."
That devotion to nurturing new work includes not only world premieres—they boast at least 75 since the theater's 1980s resurrection—but a commitment to presenting second productions of works. While theaters often vie for the cachet of being the first-ever to produce what they hope will be the new smash hit, the Playhouse is much more interested in working with a playwright to allow the play to reach its full potential as a work of art. "It's one of the really exciting ways to use theater, to give an artist a second draft, a second shot, the ability to keep discovering their play after the first production," said Ashley.
Even as it nurtures long-term relationships with artists, the company pays the same attention to nurturing long-term relationships with its audience. In fact, Ashley transitioned from being a freelance director to an artistic director because, as he explained, "I was interested in a relationship with an audience that was not two hours long but that happened over a season, and over a decade, and over a body of work of a theater."
For Ashley, it's not just about presenting a play; it's about giving the audience an experience. "I'd say that everybody here, not just me, is thinking about how do you create the richest possible experiences for our audiences. How can you get them as empowered as possible? How do you help them really interact with the playhouse and not have a passive experience? And how do you create engagement that really feeds into, supports, and creates more richness for the art at the center of the experience?"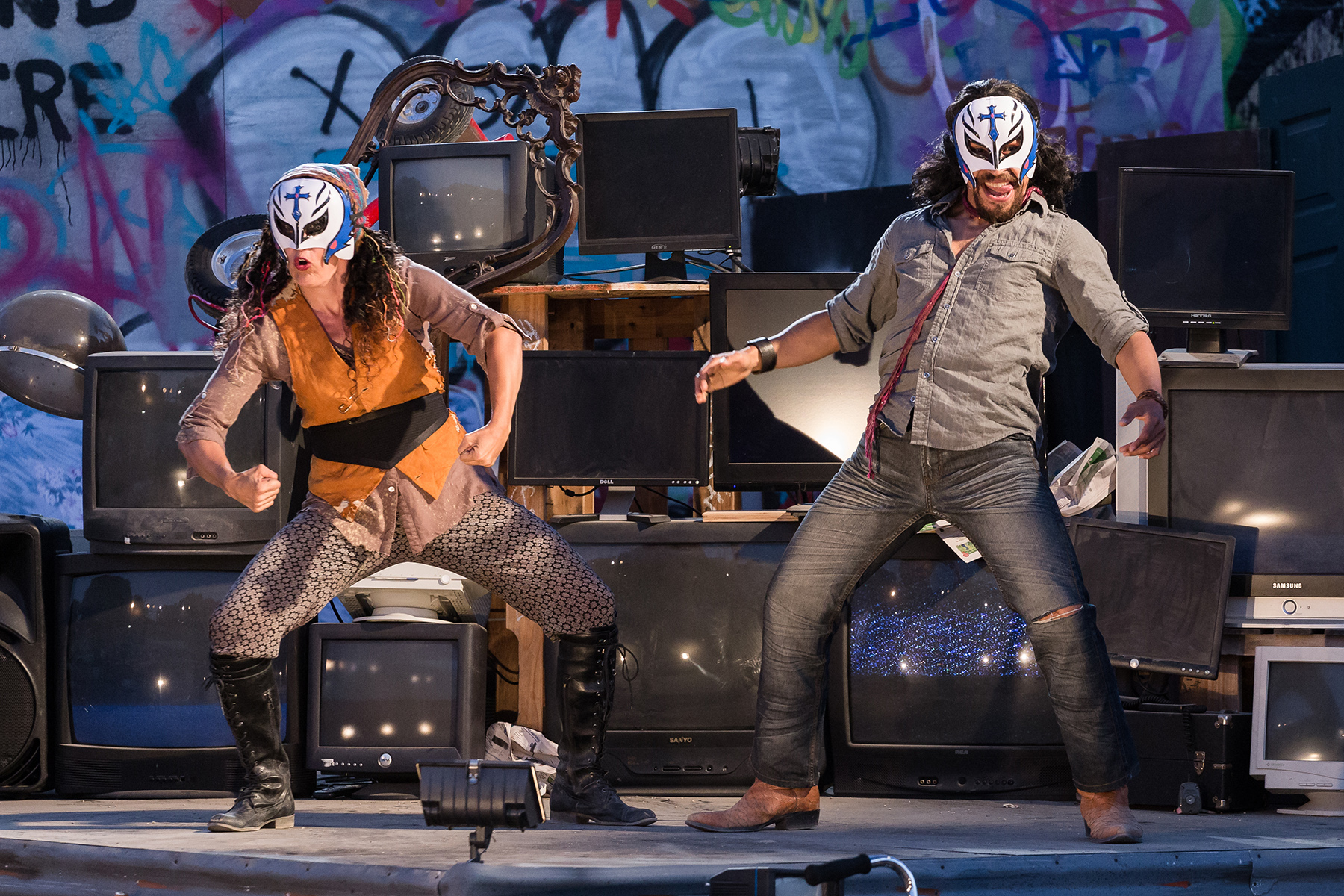 That desire for people to experience theater, rather than just see it, is what propels the company out of the theater doors and into La Jolla's neighborhoods to, as Ashley put it, create "connection points for people [for whom] theater has not been an ongoing part of their lives." For example, the NEA-supported Without Walls program has produced site-specific work such as El Henry, an adaptation of Shakespeare's Henry IV, Part 1 co-presented with San Diego Repertory Theatre in a central plaza in the economically stressed East Village neighborhood. El Henry succeeded in engaging everyone from area residents who watched from their balconies to Low Rider aficionados to the area's homeless population, which was drawn in to such an extent that they spontaneously created plays about their own lives to perform before and after the theater's own performances.
One of the theater's most jaw-dropping site-specific pieces was created and staged by noted puppeteer Basil Twist right on the beach. Called Seafoam Sleepwalk, the free show involved a 30-foot-high representation of the Greek goddess Aphrodite, which over the course of the show rose out of the ocean and then transformed into a sea monster that devoured the cast. The first showing drew around 150 people. By the eighth and final performance, "the beach was crammed, as far as you could see, with thousands of people who had heard about this extraordinary thing," remembered Ashley. He added, "The fact that we're making theater for our community, in a public way, and really being a town square is a thing we talk about a lot here."
The Playhouse's other outreach programs include the POP tour, which commissions new plays that are workshopped and then toured to primary schools for several months, and the CARE program, a partnership with other local nonprofits that works in economically disadvantaged schools to "create a sense of artistic and imaginative empowerment in the students," according to Ashley.
This commitment to community and the artistic innovation it breeds has served La Jolla Playhouse well. More than two dozen plays that originated at the Playhouse—the musicals Side Show, Memphis, and Big River among them—have moved on to stellar success on Broadway. Making it to Broadway, however, is not the primary measure of success. "We have an extraordinary track record on Broadway of moving plays there, but I take as much pride in a show which is going to go on to have a major regional life. And I take as much pride when a play really brings an artist into focus for our culture, and becomes a launching pad for a career and for their voice," he said.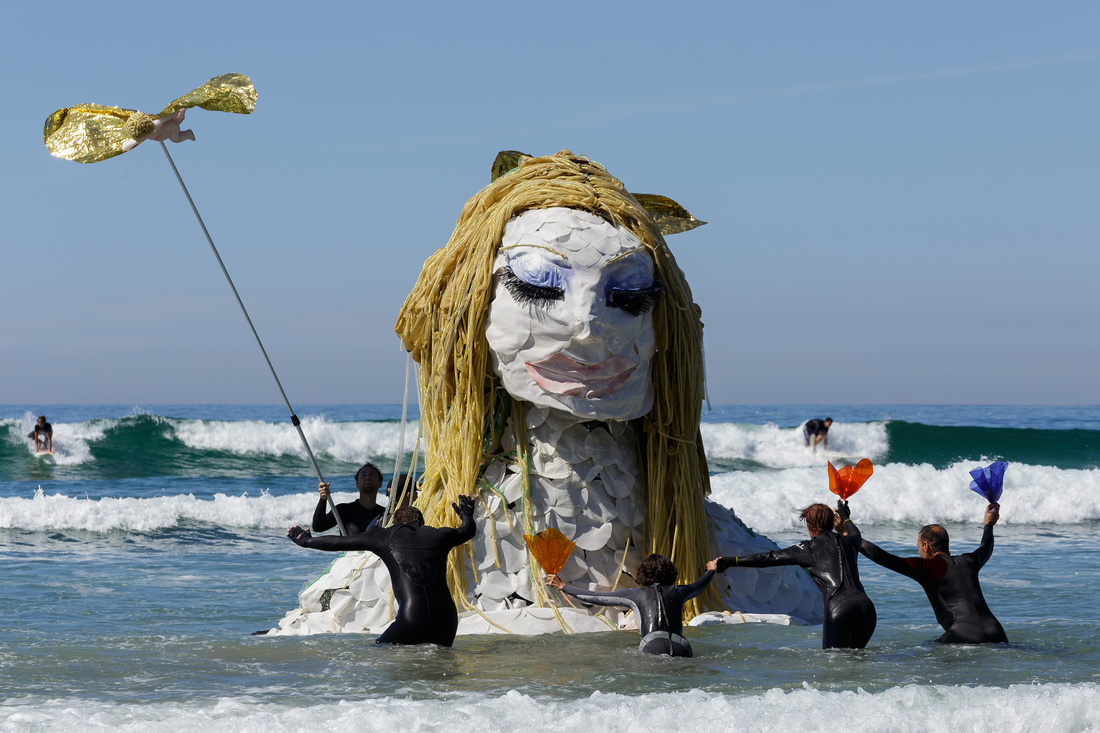 Ultimately, La Jolla Playhouse's legacy is one of community, a posture Ashley hopes will characterize the theater well into the future. He enthused, "I hope that our legacy is generations of people in San Diego who have grown up with theater in their lives. I hope we remain part of what's a very exciting theater city. I hope that we remain really good partners with the other arts organizations and nonprofits in San Diego in terms of creating a vital arts-filled, well-thought-through, deeply felt, humane world for the people of San Diego. And I hope we've helped support and empower generations of important artists to help make the world a better place."