Making Art Happen
American Artscape | 2016 No. 4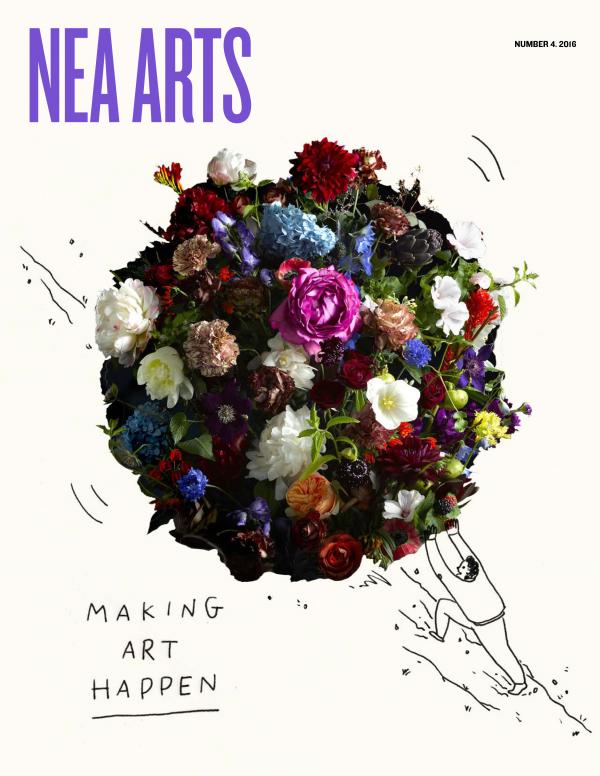 Download Issue
All Issues
About this Issue
Actors, singers, authors, painters, dancers—when it comes to the arts, it's central characters such as these who get the lion's share of the spotlight. But truth be told, these figures represent only the tiniest fraction of the cultural landscape. For every artwork created, there is a massive cast of supporting characters, from editors and stagehands to agents and costume designers. Rarely heralded, these unsung heroes are in large part responsible for making art happen.
In this issue of NEA Arts, we go behind the scenes with individuals—many of them trained artists themselves—who help bring the art we celebrate to life. We'll see how Ellen Freund, the Hollywood property master behind Mad Men, sets the scene with objects sometimes scrounged from grandmothers' garages. We'll hear how lighting designer Jeanette Oi-Suk Yew integrates art and science to create entire environments through light. We'll see the coordination and details that go into executing a performance at Millennium Park, and will explore the process of making the perfect pair of pointe shoes. We'll also talk with book designer Rodrigo Corral—who designed this issue's cover—about how he balances artistry and marketing for manuscripts that often become bestsellers.
There are countless other professions involved in the arts, each of them fascinating and creative in their own right. As you read through this issue, we hope you'll gain a better sense of the myriad pieces and people that help make art happen.